Hansel and Gretel
Humperdinck
Popup Opera
Vera Fletcher Hall, Thames Ditton
–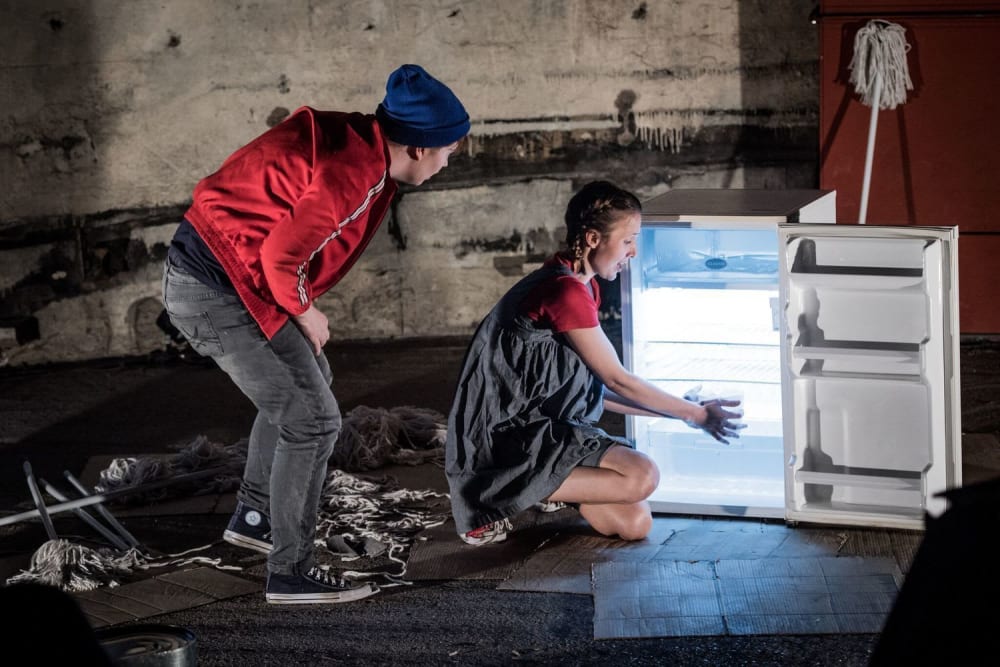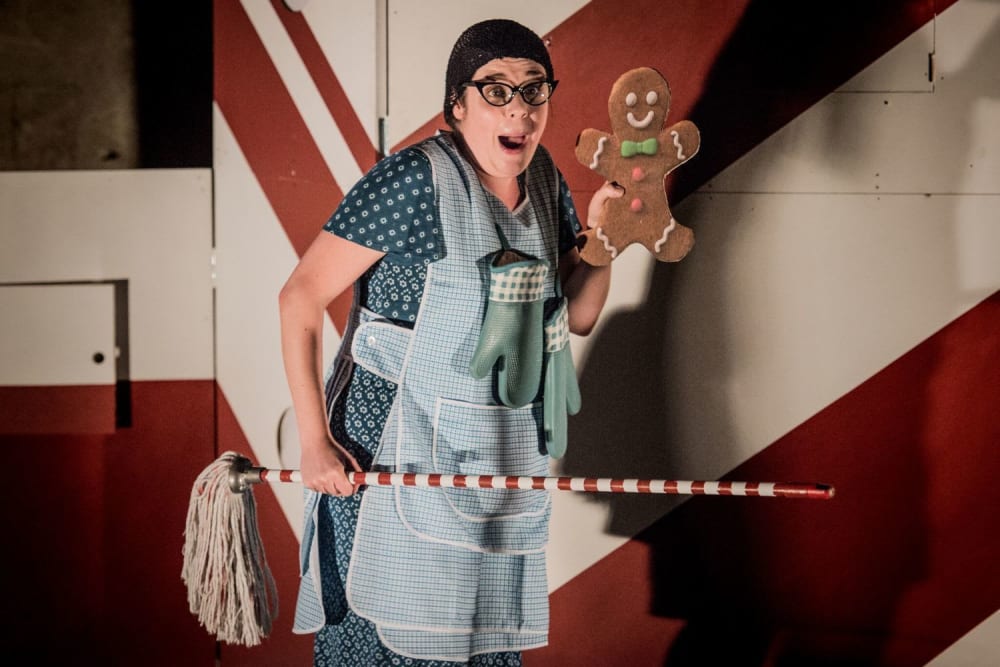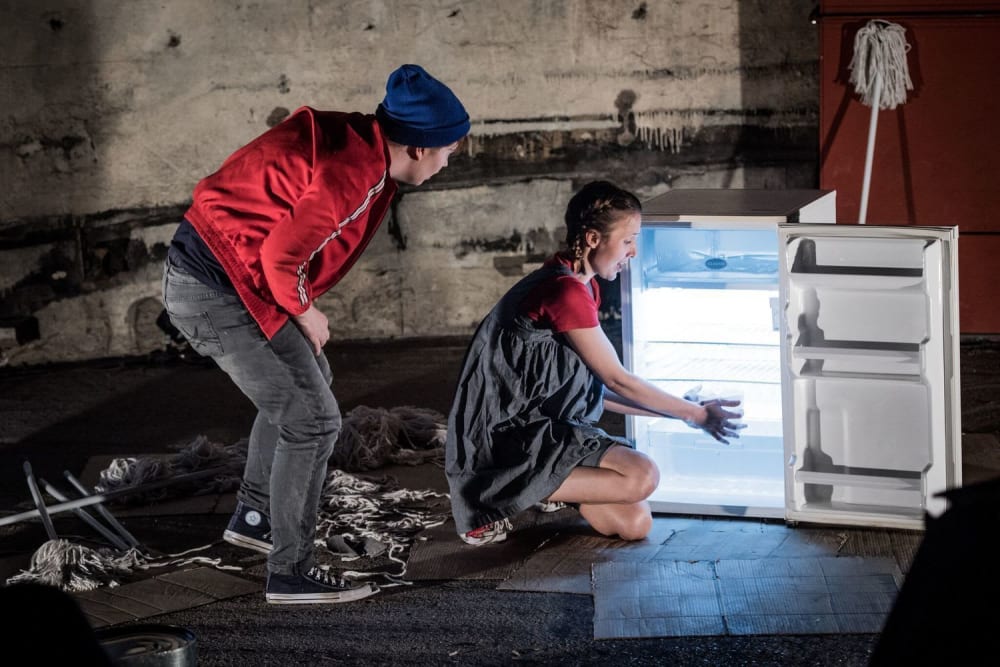 Popup Opera specialises in pared-down shows performed in venues of all shapes and sizes. Last night at the Vera Fletcher Hall in Thames Ditton, the small cast worked with little more than a few mops and buckets and a fridge to create the magic of Hansel and Gretel.
Director James Hurley brings the action to the present day: we meet Hansel (Polly Leech) supposedly assembling mops, and Gretel (Sofia Larsen), sorting socks. Hurley ingeniously uses the minimal set to move us from the kitchen, to the woods and onto the Gingerbread House. This is a strong cast with fine acting from all. Credit to movement director Caitlin Fretwell who makes nice use of the music with the witch's arrival and has certainly got Hansel and Gretel moving like children.
Hurley's pacing is spot on, upping the ante in act 3 with the arrival of the self-assemble gingerbread house. The giant sweets wielded so invitingly are a lovely comic touch, as are the gloved hands bearing pick-and-mix. The captions (provided by Harry Percival) give you the gist of the plot without making you follow line by line. His knowing modern interpretations and brilliant little witticisms get lots of chuckles from the audience.
Polly Leech is the stand-out star of this production. She cannot help but draw your attention with her perfectly captured boyish expressions, her face a picture. Equipped with a rich and expressive voice, Leech makes a beguiling Hansel.
Sofia Larsson's Gretel is sweeter and more wrought with little-girl fright, which plays nicely against her bullish brother. Larsson has a beautiful voice and, in the quieter passages, she displays her fine instrument and great artistic control. Unfortunately, she does not have the power or depth required for Gretel, a role considered to be for young dramatic sopranos.
Ailsa Mainwaring plays both Mother and the Witch, and is delightfully different in each role. Washed out and done in, her Mother is suitably hard done by whilst her Witch is terrifyingly twisted and perverse. She is paired well with strong-voiced James Harrison, who brings true fear describing the witch in the woods.
This show falls right into Popup Opera's remit; Hansel and Gretel has always been accessible subject matter, ideal for a company that aims to make opera appealing to new audiences. This resourceful production might have pared-back staging, but certainly isn't lacking in magic.
A charming evening, which perfectly treads the line between saccharine and sassy.
Reviewer: Louise Lewis