Hänsel & Gretel
Engelbert Humperdinck
Grange Park Opera
Theatre in the Woods, West Horsley Place
–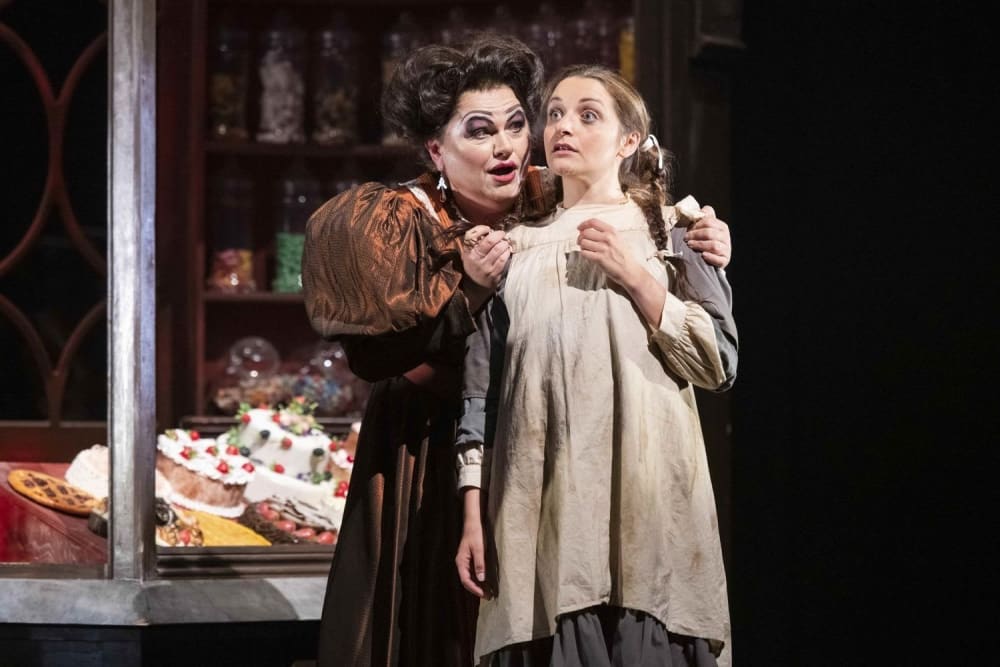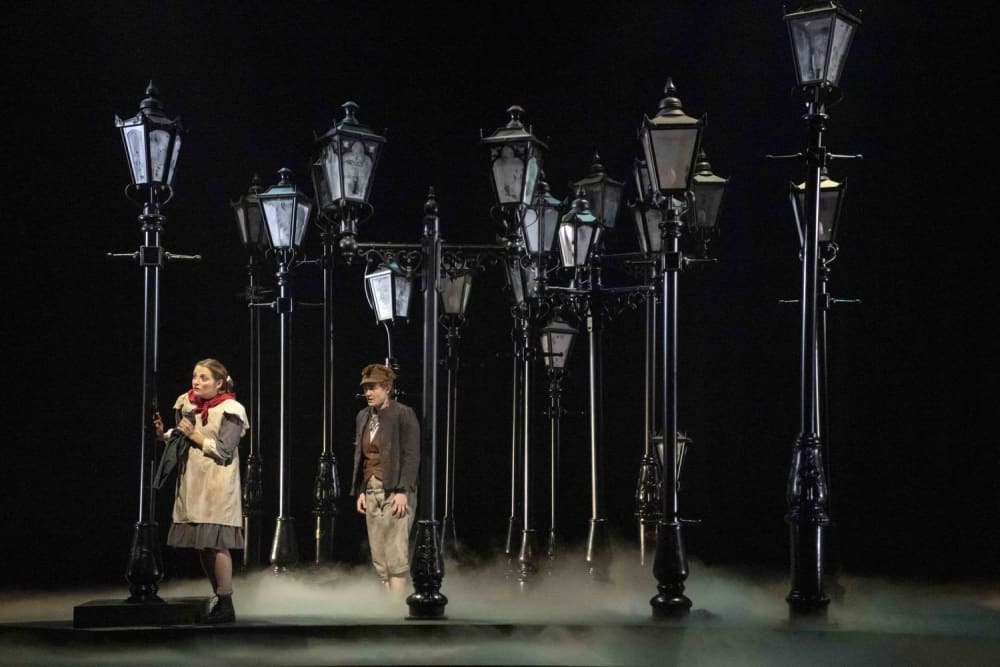 Fantasy, magic, humour and food are the words which spring to mind when I think of Hänsel and Gretel. Despite attractive sets and fine singing, Stephen Medcalf's latest offering seems to fall short of these descriptors.
Medcalf's production moves the story out of the woods and into a Victorian, urban world. Hänsel and Gretel are a little too well dressed to remind you of street urchins though and the house has too many attractive features undermining the idea that this family are impoverished.
Instead of trees, Hänsel and Gretel are sent into a forest of street lamps, which during the ballet music are beautifully lit by the chorus with glowing rods and an ensuing nice bit of choreography tastefully lit by Jason Taylor. When the children finally stumble upon the witch's house, it is a glass-fronted confectionary shop, piles of food inside but not an edible building.
Grange Park has cut the final children's chorus, so there's not even the feel-good factor as youngsters stumble onto the stage. In fact the principals could have done with spending a little more time around children, as both seem far too grown-up.
The main problem is that this production is too bland; Medcalf has decided not to go for much humour in act 1, but neither has he pushed the dark, scary world of act II far enough. As the Witch, Susan Bullock plays up her character as much as possible, eliciting a few titters from the audience, but again her scene lacks the customary drama. There is barely any food on stage—Hänsel is fed fake almonds—and the result is just too tidy.
George Jackson conducts the ENO orchestra who play beautifully. The result is a charming and elegant rendition of the score, but I yearned for more expansive expression.
Despite looking a little awkward onstage, both Soraya Mafi (Gretel) and Caitlin Hulcup (Hänsel) are in fine voice, with well-matched timbres. Bullock plays both Mother and WItch, and is far better as the latter. There's a pretty sandman aria from Eleanor Sanderson-Nash and William Dazeley is strong as the father despite a foreword about him suffering with a cold.
I had high hopes for Grange Park's third opera of the season, but this year, without a sparkling Hänsel and Gretel, they've missed the hat trick.
Reviewer: Louise Lewis