Happy New
Brendan Cowell
Inside Intelligence
Trafalgar Studios 2
–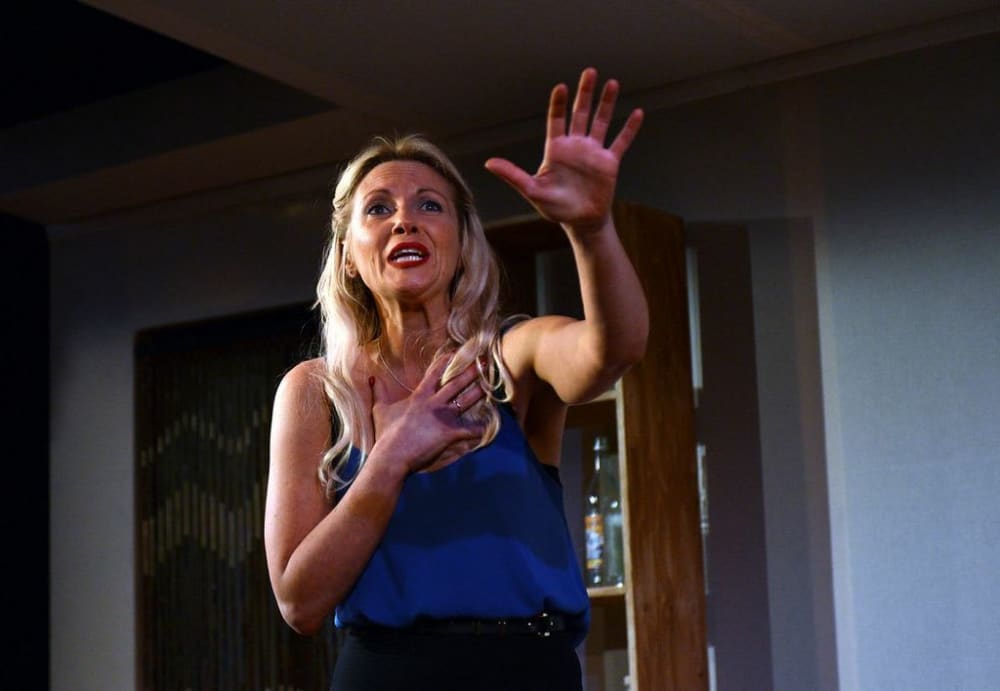 Brendan Cowell has written an exceptional piece of theatre, which is performed with great dexterity and gripping intensity by this small cast of three.
It is a commentary on the invasion of reality TV, our avid fascination with bizarre behaviours and our desire to measure success and normality by wealth and ambition. Cowell slowly unravels the shocking plot and saves the biggest punch in the gut for the very final moment.
Direction by Robert Shaw shows a firm grasp of the, at times, difficult and quite incomprehensible dialogue which ripples and flows like surrealist poetry, flitting in and out of naturalistic conversation and intense monologue.
The characters appear to inhabit both this world and also some terrifying dystopia. In a way that is the lived experience of brothers Lyle (Joel Samuels) and Danny (William Troughton). They were abandoned in a chicken coop by their mother and left there for 5 months and, since rescue, have been forced into the media spotlight and the world's insatiable appetite for reality TV. Pru (Lisa Dillon), a television presenter, is in a relationship with Danny who seems to be slightly more adjusted to modern life. Lyle on the other hand hangs on every word Danny utters.
It's New Year's Eve and the boys are attempting to move out of their flat and into the outside world, egged on by Pru. Cowell is asking which situation is more brutal—and the conclusion of this play is that both the chicken coop and the outside world are equally dog eat dog (or chicken eat chicken...).
Samuels, Troughton and Dillon perform with solid assurance; Dillon in particular manages to be moving, shocking and amusing in her role as the archetype of the "Australian Dream". Troughton and Samuels show the unbreakable and fatal bond of brotherhood magnified tenfold by their childhood trauma. They both are able to flit smoothly between near 'normal' behaviour and that learned from their time with the chickens.
Lighting by Johanna Town and design by Lily Arnold are excellent. The action is set in the flat given to Lyle and Danny after their release, walls are washed out colours which are drained further of hue by the thin pale light, filtering through unseen windows. This combines to emphasise the strange reality of Danny and Lyle.
Cowell has flexed his writing muscles and shown his great strength with Happy New. A fascinating and urgent cry for people to "fucking DO something", to consider what it means to exist in our modern world.
Reviewer: Anna Jones