Harajuku Girls
Francis Turnly
Papergang Theatre
Finborough Theatre
–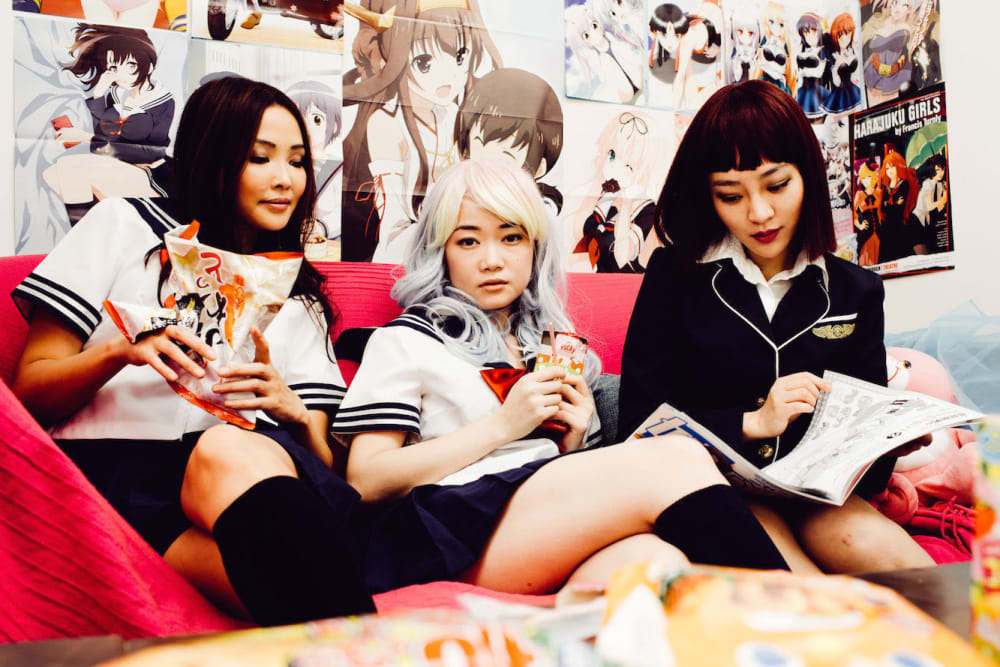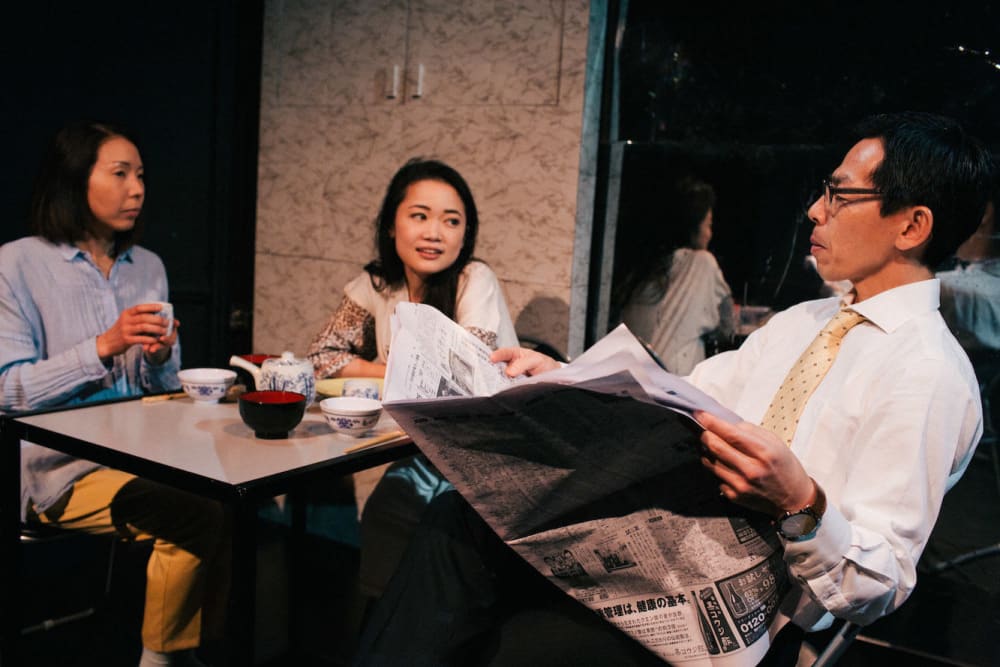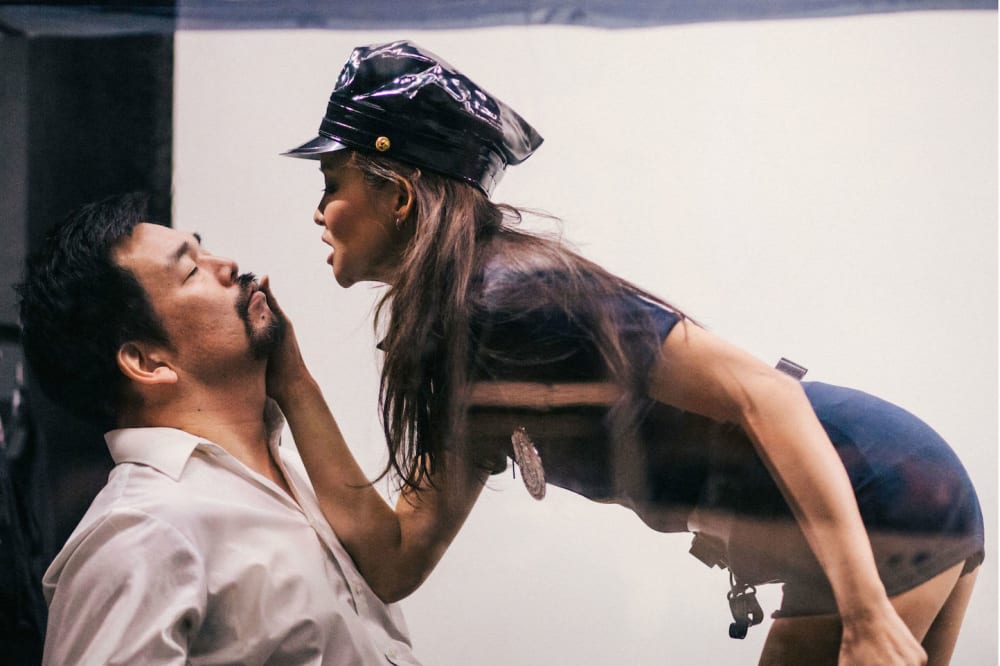 Harajuku is the area in Tokyo that is a centre for youth culture and fashion. Every weekend teenagers gather there dressed as their favourite stars, manga characters and personal fantasies.
They parade on Jingu Bridge and around it posing for tourist and magazine photographers in the hope that they may be featured in their cosplay outfits. Francis Turnly's play, here getting its world première, centres on three such girls, close chums Mari and Keiko and their schoolmate Yumi.
They are all eighteen and it is their last day at school when the play begins. Although they may look very innocent in their sailor-style school uniforms but it is soon clear that however irresponsibly childish they are in some things they aren't exactly innocent; sex and drugs are part of school life.
Keiko is especially worldly and, while Yumi gets a routine job as a lift attendant, she and Mari are soon involved in a kinky world of sex and making money to satisfy men's fantasies in commercial cosplay.
"I don't know a girl who hasn't been groped on a train," says Keiko. "There's always someone trying to cop a feel. Might as well get paid for it." But things are not always so simple.
Through Mari Okada and her family, we get a snapshot of Japanese life: salaryman father, home late from work and unavoidably socialising with the boss and colleagues; dutiful mother who gave up her own dreams; conservative values and girls going off the rails when they get some freedom.
It may not be very original but it is true to life. However, it feels too much like one of those TV documentaries that offer shocking revelations of the way that other people live. It is not until the increasingly melodramatic second act that we actually learn much about these characters.
The observation may be accurate but the people are thinly written and much of the plot predictable. Things aren't helped by slow changes between multiple short scenes, with the sense of prurience increased by seeing many of the girls' costume changes.
Designer Cécile Trémolières has cleverly crammed a lot into a tiny space, combining traditional mattresses with sliding glass and pop open panels, but with fewer props things might be more speedy.
Haruka Abe gives a lively personality to Mari and Elizabeth Tan shows confident Keiko's disintegration driven by needing more drugs and possessions while Kunjue Li pulls off a double as shy, not-so-bright Yumi and worldly but world-weary Fumiko, the girls' senior in the House of Red Leaves Image Club where they find work.
It is the scenes with Mari's mother, Mrs Okada, sensitively played by Meg Kubota, that present the most moving moments: telling her daughter how she and her husband had to abandon their own aspirations.
Nomo Gakuji is not allowed such subtlety in playing Mari's father. Jude Christian's direction concentrates on heightening the drama when behind his anger there should surely be more understanding. Gakuji shows another aspect of male unhappiness as lonely Mr Chiba, spending money he can't afford for Mari's company, and Sadao Ueda plays the other men with whom the girls have paid-for relations.
There is a driving Japanese pop soundtrack, presumably intended make things seem lively but by contrast emphasises the slowness of the action's progress, but the role of costume is integral to the story and there must be time for changes which would need restructuring the script, or at least a more pared-down staging.
Harajuku Girls certainly provides a glimpse of contemporary Japanese life which may shock and will certainly intrigue those who are not already aware of today's equivalent of the "Floating World" of old Japan.
Reviewer: Howard Loxton