Haram Iran
Jay Paul Deratany
Above the Stag Theatre
–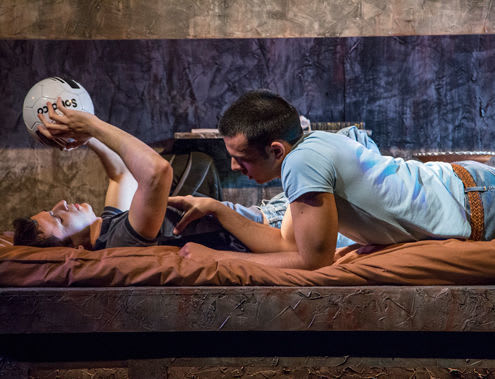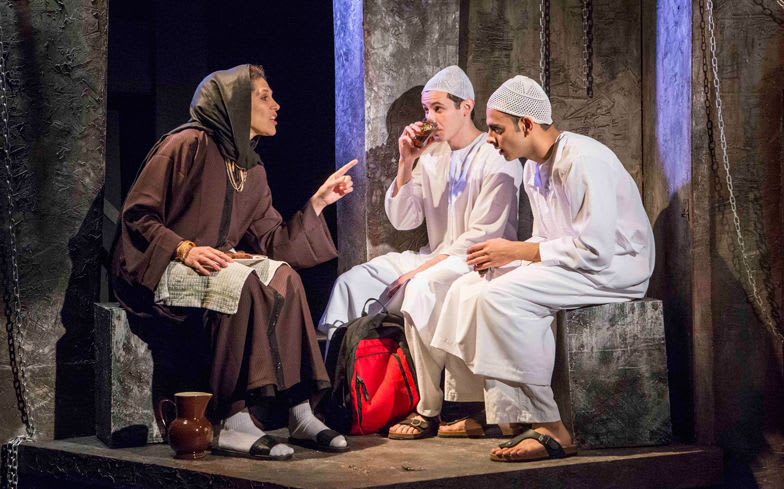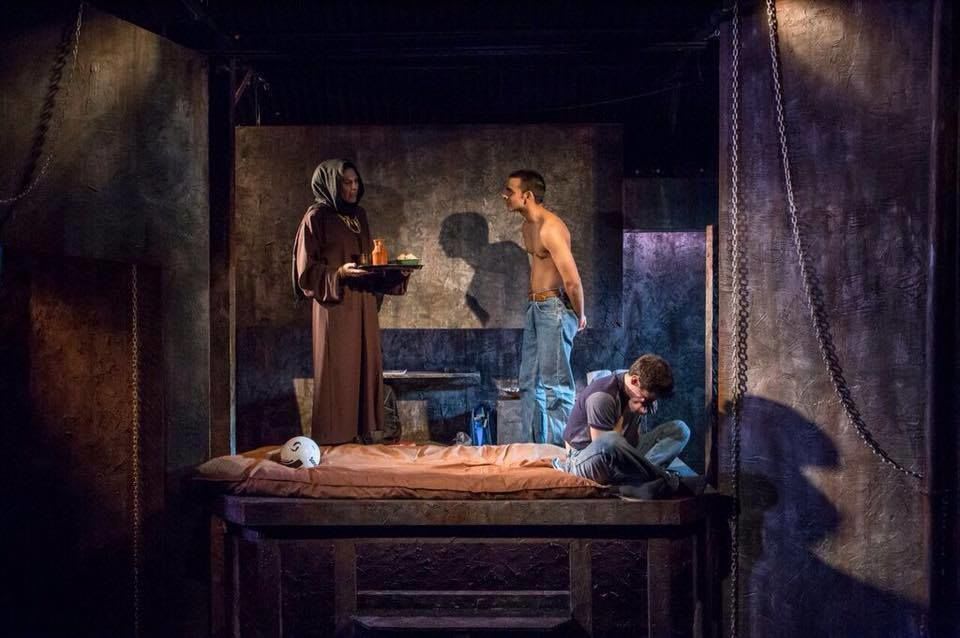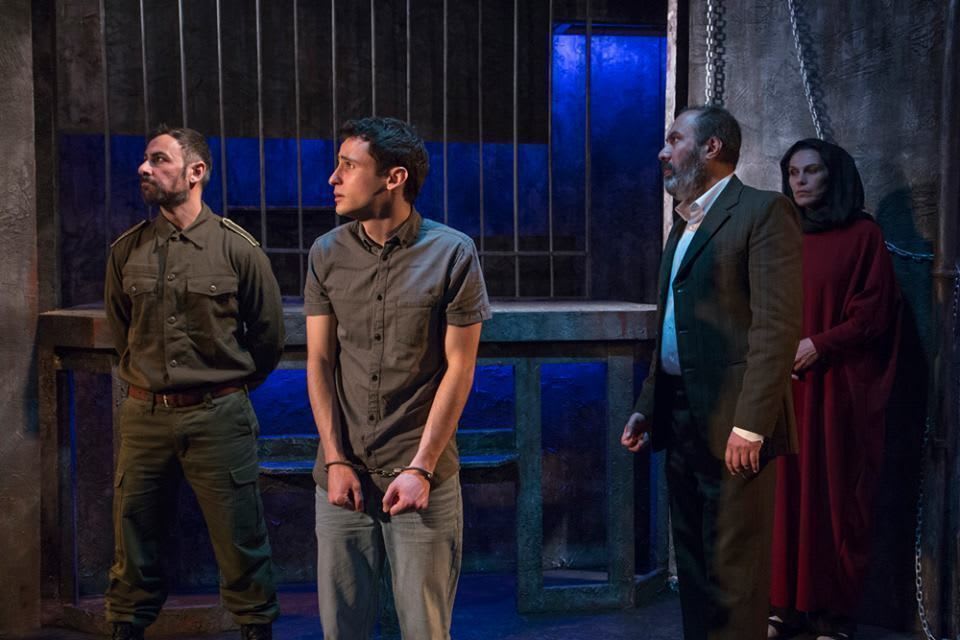 Haram means forbidden and in Iran, governed by strict Shia law, a great many things that most of us now take for granted as part of our lives are forbidden and infringements savagely punished.
In 2005, two teenagers, Mahmoud Asgari and Ayaz Marhoni, were found guilty of raping a 13-year-old boy and publicly hanged in Edalat Square in Mashhad in the north east of the country. Before execution, they were flogged 228 times for drinking alcohol and other alleged crimes. The facts of the case have been widely questioned. Did the alleged rape happen? Were those charged consensual partners, were they even gay?
Even if guilty, the accused were under-age when the crime was allegedly committed and one of them probably still under age when executed, despite the fact that Iran is a signatory to the Convention on the Rights of the Child which forbids the execution of juveniles.
Jay Paul Deratany's play is a fictional treatment based on that case, not a documentary but an imagining of what may have happened. He said, "most of the hard facts in the story are true although obviously I did not know the true nature of the boys' characters." What clearly is not fiction is the rigorous way in which Shia law is applied and how that limits life.
Deratany presents Ayaz and Mahmoud as two lads who develop strong feelings for each other but whose most intimate physical contact is Ayaz applying salve to the wounds inflicted on Mahmoud by a parental beating. Like most youngsters, they are intrigued by what is forbidden and have transgressed haram restrictions in some areas but the sexual charges have no real foundation and caused by jealousy, sectarian fanaticism and fear of the enforcers.
Viraj Juneja and Andrei Costin play Ayaz and Mahmoud with an innocent freshness giving life even to passages too literary for young conversation. But then Ayaz is a bit of a bookworm: the script makes great play of the effect reading The Catcher in the Rye has upon him and Mahmoud with its picture of a world so dangerously different from their lives.
Ayaz's mother has been another powerful influence. She was studying in Paris and well on the way to an academic career at the time of the Iranian revolution, a life no longer open to her. She believes in a world of intellectual enquiry but is now trapped in the role post-revolutionary Iran gives to women. She introduces Ayaz to a clandestine source of books that aren't Haram.
Silvana Maimone plays Mrs Marhouni with gentle warmth, dignified in her forced acquiescence to the system but passionate in defence of her child.
At first this could be a play about two boys awakening to their love for each other and the jealousy of one that excludes but David Shields' black set with its secretive spaces out of sight of authority and chains hanging from the walls is a constant reminder of the way things have to be hidden and the ever-present possibility of punishment.
In the second half, the violence of corrupt officialdom is melodramatically symbolised in Fanos Xenofós's sadistic jailer and George Savvides's judge. In a different context, these might seem caricatures but here it reflects their inhumanity. The play doesn't seek to explain their viewpoint and values but shows them effectively silencing Sanjiv Hayre's liberal lawyer protesting the boys' youth and innocence.
Photographs of these young men being prepared for execution were seen the world over and the censure by Amnesty International (which this production supports) mean audiences already know the play's outcome, but that does not lessen its atrocity.
Gene David Kirk's production presents young lives full of vitality cut short by ruthless sectarianism and vicious intolerance. The opposition between them is shown in black and white and, however appropriate symbolically, the prison scenes are presumably invented and may be no more accurate than the prosecutions claims, but the exploration of the boys' personal situations is much more subtly presented. Whatever the facts, this fictional version of their relationship seems plausible.
Above the Stag rightly sees this as one of the most important plays it has presented. It may not be the best play it has staged, but its subject is particularly appropriate for what claims to be Britain's only full-time professional LGBT theatre and one that needs seeing.
Reviewer: Howard Loxton