Hard Times
Charles Dickens, adapted by Stephen Jeffreys
Oldham Coliseum Theatre
Oldham Coliseum Theatre
–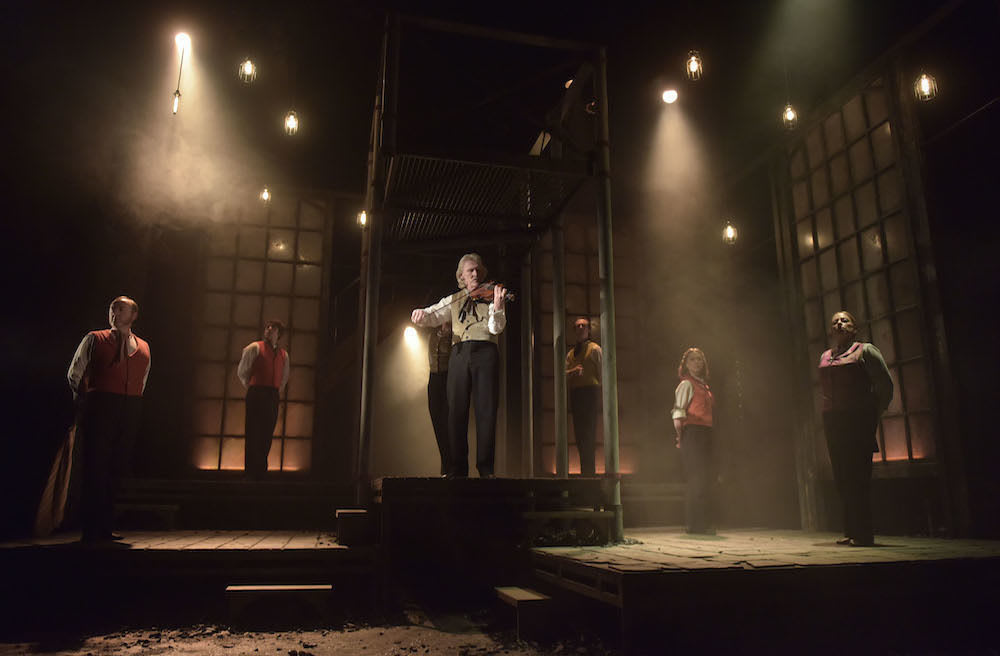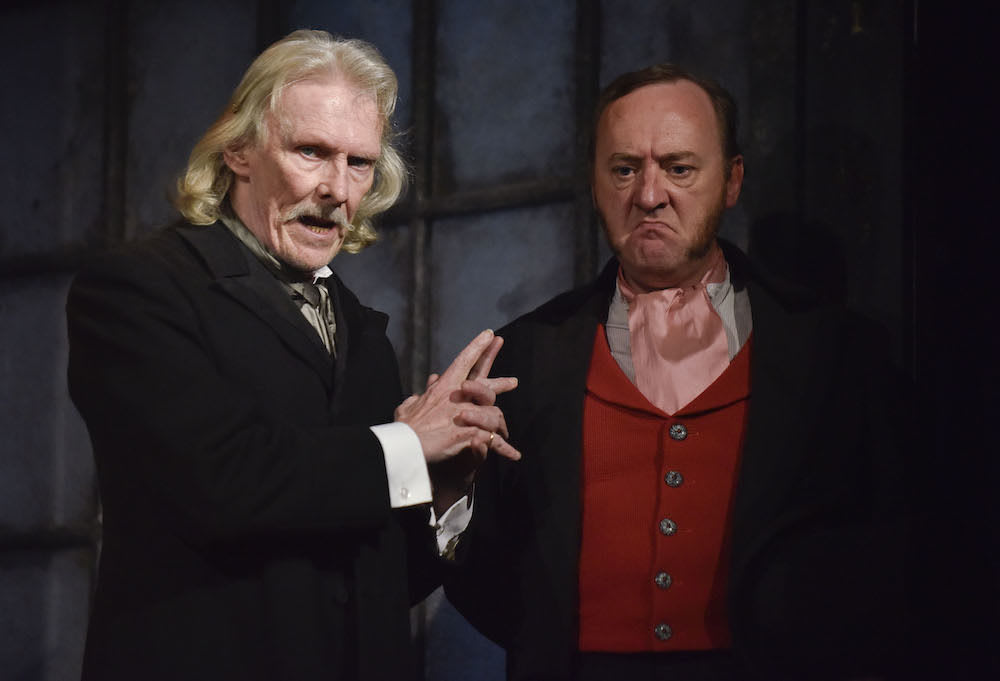 Hard Times is Charles Dickens's shortest novel, but it is still very impressive that adaptor Stephen Jeffreys has managed to get pretty much the whole of Dickens's scathing attack on the Utilitarianism philosophy of Jeremy Bentham and James Mill into three hours on stage and still retain a coherent story and well-drawn, sympathetic characters.
Chris Lawson's production opens on an imposing set by Sammy Dowson of Victorian iron steelwork and glass built over a coal-covered ground. This is Coketown, an industrial town in the north of England, which could easily be Manchester or one of its neighbours. Schoolmaster Mr Gradgrind introduces us and his pupils to his philosophy: facts are all that matter in life, not sentiment or emotion.
Gradgrind has a pupil, Sissy, who is the daughter of a circus performer; he is about to send her back to her father, but keeps her on after learning that her father has disappeared. He marries his daughter Louisa off to his friend Josiah Bounderby, a mill owner who frequently boasts of his hard, abusive upbringing, which she agrees to in order to help her bratty and ungrateful brother, Tom.
Louisa grows to hate her husband and has a growing affection for James Harthouse, a visitor to the town. She also despises the way her husband treats his workers, trying to help Stephen Blackpool when he is ostracised by his workers for refusing to join the union and then sacked by Bounderby.
There is lots of social commentary and attacks on the behaviour of the rich towards the poor, but this is Dickens not D H Lawrence so the characters are larger-than-life and colourful rather than realistic and the bounder Bounderby does get his comeuppance at the end.
The Coliseum's production is a delight from beginning to end. Clearly influenced by the treatment of Nicholas Nickleby by David Edgar and the RSC back in the '80s, the story is told by a chorus of narrators who wear characters like a cloak and discard them later—literally at the end when every actor, male and female, strips down to identical shirt, trousers and braces.
The seven actors make a superb ensemble, but there are some stand-out individual performances as well. Cliff Burnett is not only a perfect embodiment of Gradgrind, making him very human and not an unfeeling monster by any means, but he also composes and plays live some lovely, subtle underscoring on violin and piano. Tom Michael Blyth tears at the heartstrings as Stephen Blackpool, but then is equally convincing as several other characters.
Verity Henry is equally impressive as Louisa Bounderby, able to express so much when apparently stood impassively in the background. And then there is Felicity Houlbrooke as a lively and intelligent Sissy Jupe, despite not fitting Gradgrind's idea of being educated. Not remotely as subtle but fitting perfectly the typical Dickensian character is Isabel Ford as Bounderby's devious, jealous companion Mrs Sparsit.
Completing the cast are William Travis as Bounderby and circus owner Mr Sleary and Samuel Holland as Tom Gradgrind. There is never an impression that shortcuts are being taken to play multiple characters by any of the actors; each is a full, distinct characterisation.
This is a joyous and impressive production that manages to tease out the multiple threads of the story without trivialising any of them and presents a huge array of characters that, within the melodramatic world of Dickens, are believable.
Reviewer: David Chadderton