Hardboiled - The Fall of Sam Shadow
Rhum and Clay Theatre Company and Beth Flintoff
Rhum and Clay Theatre Company
The Watermill Theatre Newbury
–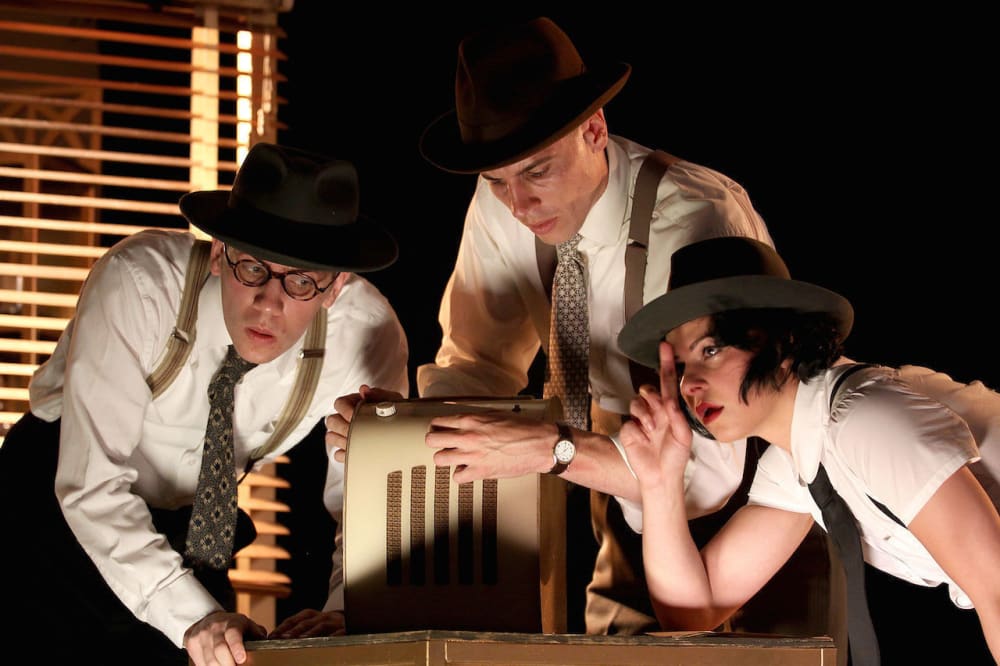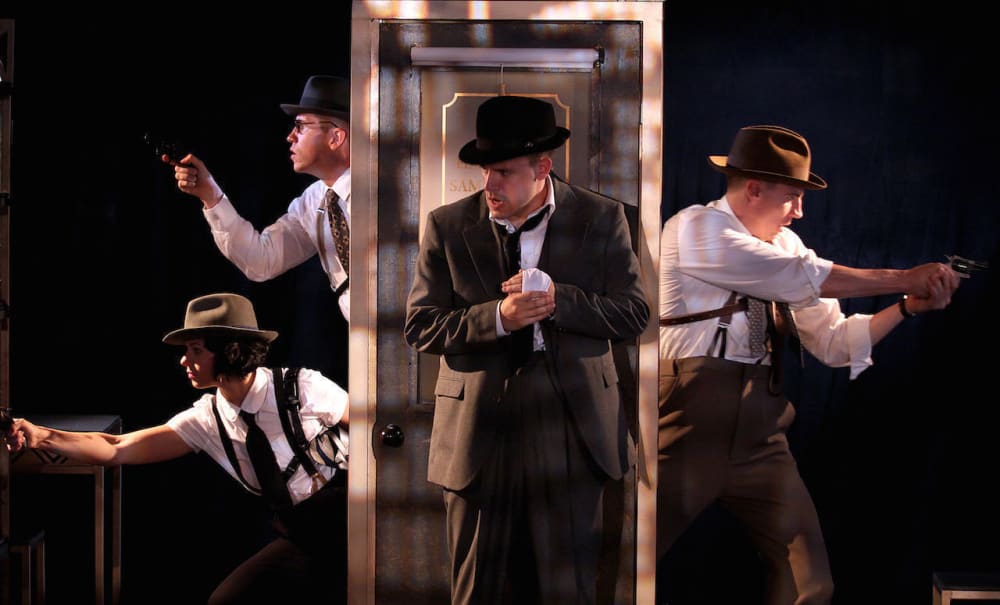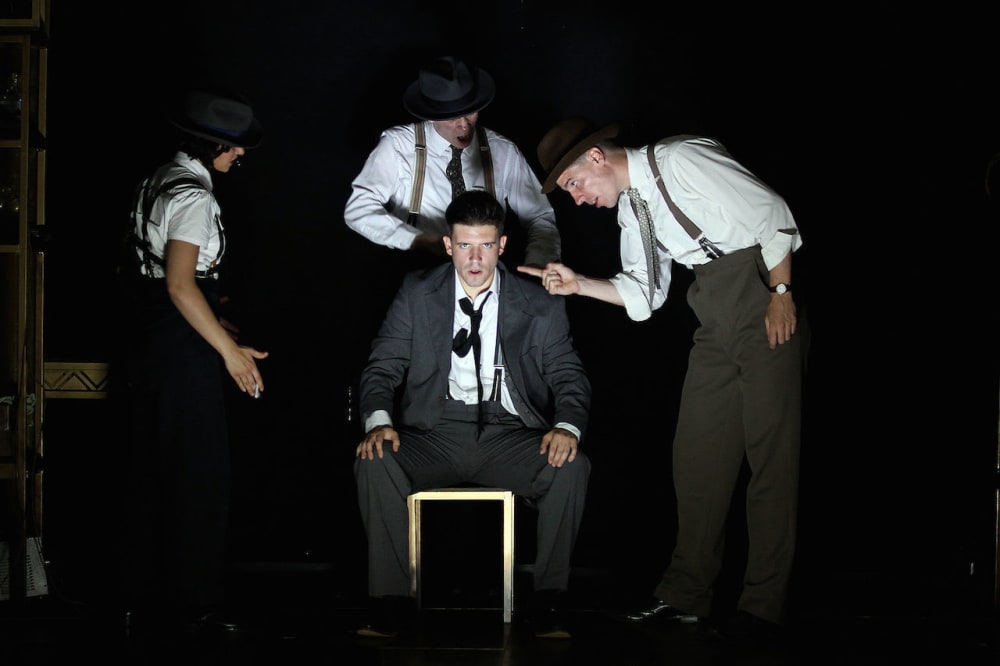 Rhum and Clay Theatre Company has just completed a successful tour of village halls in West Berkshire before this short residency at The Watermill.
Hardboiled—The Fall of Sam Shadow, created by the company and Beth Flintoff, is a dynamic, fast paced homage to the classic film noir gangster films of the 1940s and it's an absolute delight.
Set in Los Angeles, it tells the tale of private investigator Sam Shadow who gets embroiled in the dangerous world of corrupt detectives, femme fatales, bootleggers and the unscrupulous share dealings of the powerful electricity company.
David Harris's inventive set of moveable doorframes that become Sam's office, police headquarters or a sleazy bar or using a table being held on high to create a telephone box is impressive and gives the production a fluidity.
The highly talented cast of four change the set with lightning speed, almost balletic in style. With the addition of a different hat, they create the myriad characters in this strong ensemble piece.
Julian Spooner is the enigmatic Sam whose normal caseload consists of finding lost pets or resolving anti-social neighbour disputes.
His life is changed forever with the arrival of the inscrutable sexy Scarlet Addison (Jess Mabel Jones), the wife of the wealthy CEO of the electricity company.
Scarlet is desperate for him to investigate the disappearance of her secret lover as the web of dark secrets descends upon them.
Christopher Elwood is splendid as the corrupt CEO who purposely creates power outages in order to increase his company's share price with echoes to the Enron scandal of the 1990s.
Completing the company is Matthew Wells playing Joe the chief maintenance man who meets an untimely death on the electric pylons. But was this an accident or something much more sinister?
The staging is hugely imaginative, such as Sam's car created with two torches as headlights and his hat as a driving wheel, or a map of Los Angeles revealing a car chase lit by red and green lights to represent the vehicles and Sam returning inebriated to his office with the set shaking to simulate his drunkenness.
Not forgetting the smoke effects that helped to create the mood and Lawrence T Doyle's atmospheric lighting—all wonderful inspired creation.
Neil Starke's sound design perfectly captures the music of the era and the voiceovers are reminiscent of the television series Dragnet where the "names were changed to protect the innocent."
This highly physical, energetic production is totally captivating, performed with style and élan by these accomplished actors and was thoroughly enjoyed by the receptive audience. It certainly deserves a 'life' after Newbury.
Reviewer: Robin Strapp