Harlesden High Street
Abhishek Majumdar
Jackdaw in association with Tara Arts
Tara Theatre
–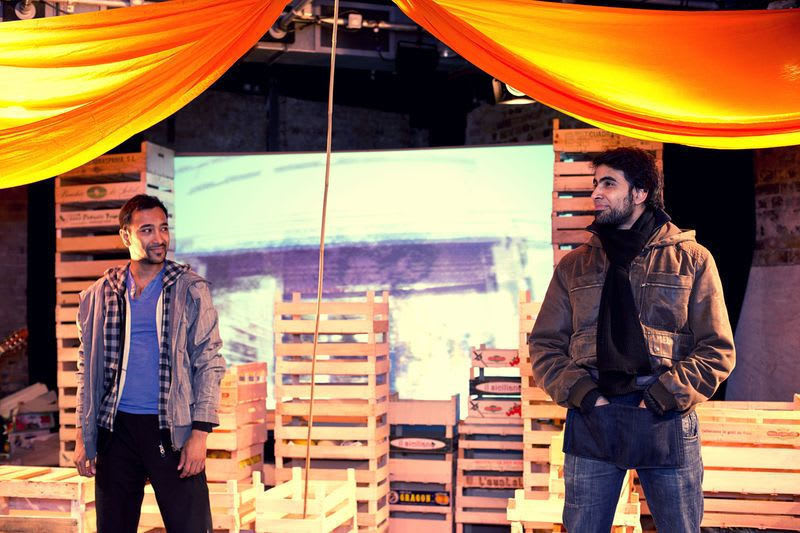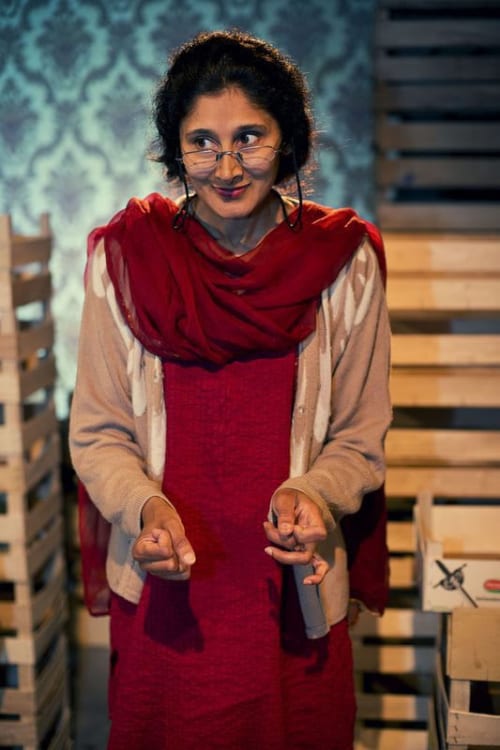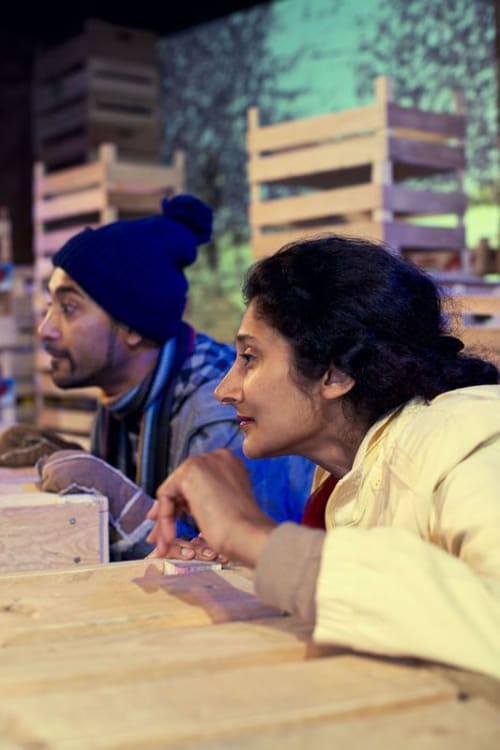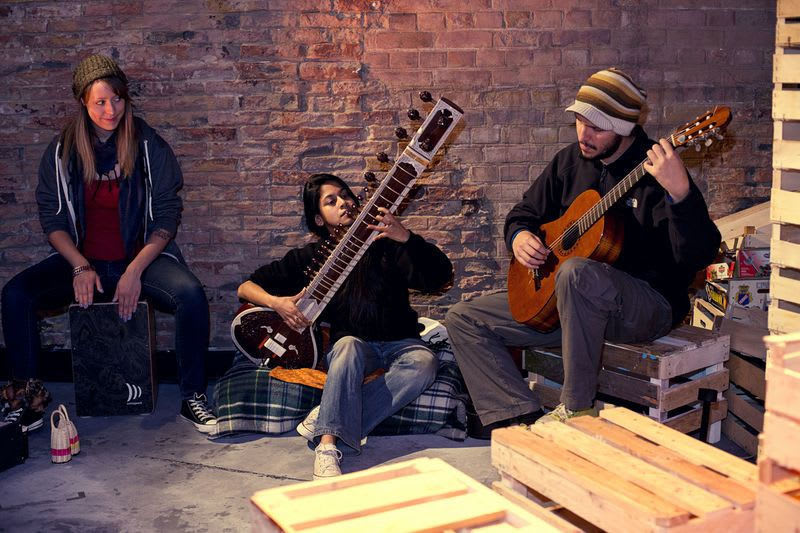 Two Pakistani men running a greengrocery and general store in Harlesden High Street and the mother of one of them are the only characters in Abhishek Majumdar's play. It runs not much more than an hour but digs deeply into ideas about identity, belonging, family and ideas of home.
In a slow and gentle opening, accompanied by music on sitar, guitar and percussion, two anorak-hooded men begin to rearrange tall piles of crates and pallets that may echo the tower blocks that may perhaps be emerging from the soft focus image on the screen behind them, an image that is slowly morphing into something different. What looked like an overpass gradually becomes clear as what could be a market stall awning or that outside a shop. People and traffic pass like transparent dreams; a tree emerges and fades before it becomes solid as the two men begin talk to us and to each other.
They are Karim, a second-generation British Asian of Pakistani parents, and Rehaan, a more recent immigrant, and their actions ore actually more prosaic: setting out their produce before their shop and trying to attract custom.
This opening sequence, like an overture that sets the pace and mood, is quite extended but its elements so well paced and timed that it is almost mesmeric, setting the mood and sharpening the attention for the whole play.
What follows is often in the form of chain of thought soliloquy, but with strong performances from Rhik Samadder (Karim) and Jaz Deol (Rehaan) and from Sakuntala Ramamee as Karim's mother that really engage the audience they have the vitality of dialogue. As thoughts and memories are shared, they are reinforced by the constantly changing video images, a Karachi street or the view of London from an aeroplane window, but never detracting from the actor.
This is not a play of dramatic action. There is some conflict of ideas between the two men, especially over the idea of Rehaan marrying Karim's sister, a touching study of the relationship between Karim and his mother. Including a flashback to childhood, even a glance back to the problems of partition in 1947 haunted Karim's bus-driver father but this a play that explores feelings about who we are, about place and class and culture, ours and others, and hopes as ephemeral as the images that Karim and his mother draw on misted window panes.
Harlesden Hiogh Street, already seen in India but here getting its British première, is written in a form of free verse but one that follows the natural rhythms of thought and speech and seems to aid the actor in delivery rather than be consciously poetic.
Adding the video by Rosie Jones, music and sound directed by Sarathy Korwar and lighting by Steve Lowe, designer Holly Seager and director Bethany Dear have created a complex production that blends together all the elements in a poetic whole that supports the actors. The musicians, who make a major contribution, are Penny Elkins, Fernando Machado and Shama Rahman.
Reviewer: Howard Loxton