Harold and Maude
Colin Higgins
Charing Cross Theatre
–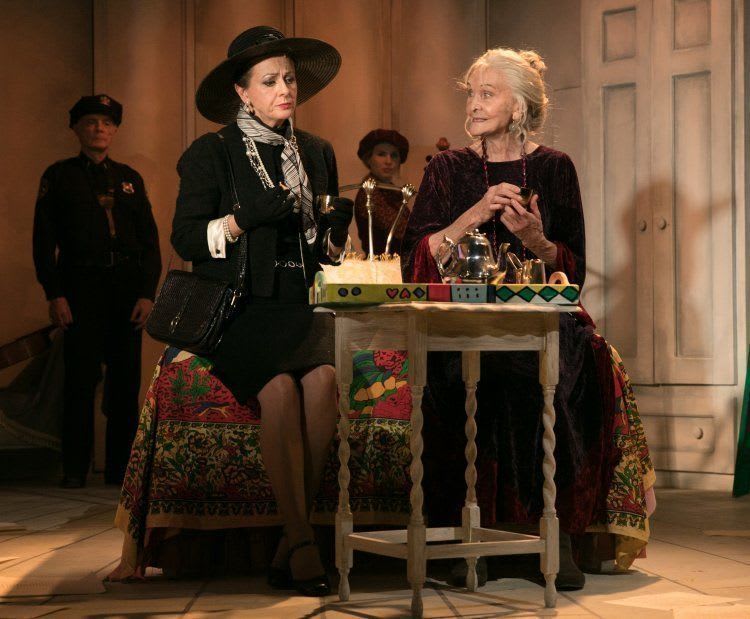 Harold is 18 years old and falls in love with Maud who is 79 years old. The roles were created by Colin Higgins and played by Bud Cort and Ruth Gordon in a film directed by Hal Ashby, which had a hostile press on its release in 1971 and did very badly at the box-office.
Think about Phaedra and Hippolytus, Benjamin Braddock and Mrs Robinson, Samuel Taylor and Aaron Johnson, Tamara Rojo and Issac Harrnandez, Emmanuel and Brigitte Macron... etc, etc.
Every young man has fantasies about having an affair with an older woman.
But there are limits. Cinema audiences certainly didn't like the idea at all of an 18-year-old being in bed with a 79-year-old wizened woman.
It was and still is OK for an old man and a young girl to have a January/May relationship but not the other way round.
Things are changing fast, however. Women are in a fighting mood.
The film was dismissed as in bad taste: gross, freaky and macabre. Variety said it had "all the fun of a burning orphanage." The film, however, gained a following amongst college and university students and became a cult success.
Harold is a rich boy obsessed with death. He regularly attends funerals of strangers and constantly stages fake suicides, hanging himself, cutting his wrists, shooting himself and committing hara-kiri. His mother is totally unfazed.
Maud is a poor old woman, a free spirit, who loves trees, flowers, seals and other people's homes and furniture. She has a zest for life and wants everybody to try something new every day.
There was a stage production in New York in 1980. It ran for just four performances. How will it do in London now?
Thom Southerland, artistic director of Charing Cross, attempts to do something charming by adding music, which is played by the supporting cast who are all actor-musicians.
Francis O'Connor's surreal setting and the posturing musicians have turned the fable into one of those 1930s French romantic poetic fantasies Jean Giraudoux used to write.
The stage version is never as good as the movie.
Colin Higgins's screenplay has been watered down. It has lost its social, political and sexual edge. There is no sex in this production. The fake suicides are no longer as funny and the specious philosophising can be squirm-making.
Maude is played by Sheila Hancock, who has given many brilliant performances, notably Miss Hannigan in Annie, Fraulein Schneider in Cabaret and Gorki's Vassa.
Hancock has just celebrated her 85th birthday and is totally at ease with the whimsy. Bill Milner is Harold and not so at ease.
Reviewer: Robert Tanitch