Harriet Martineau Dreams of Dancing
Shelagh Stephenson
Live Theatre
Live Theatre, Newcastle
–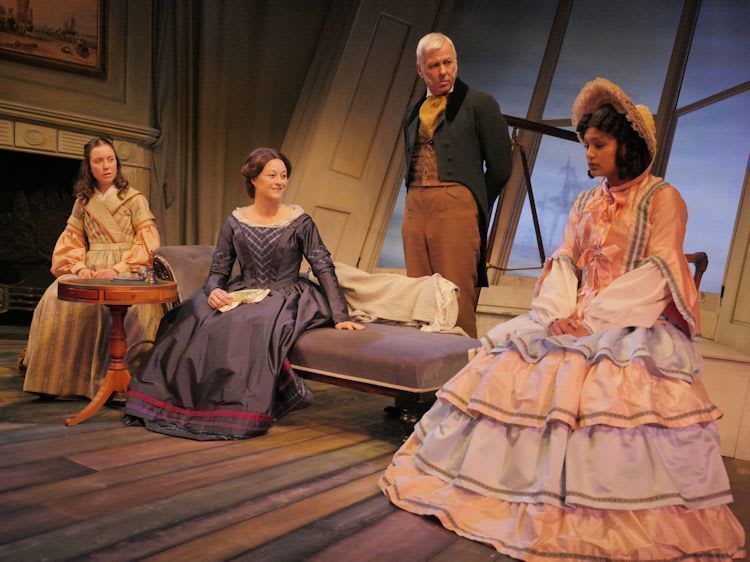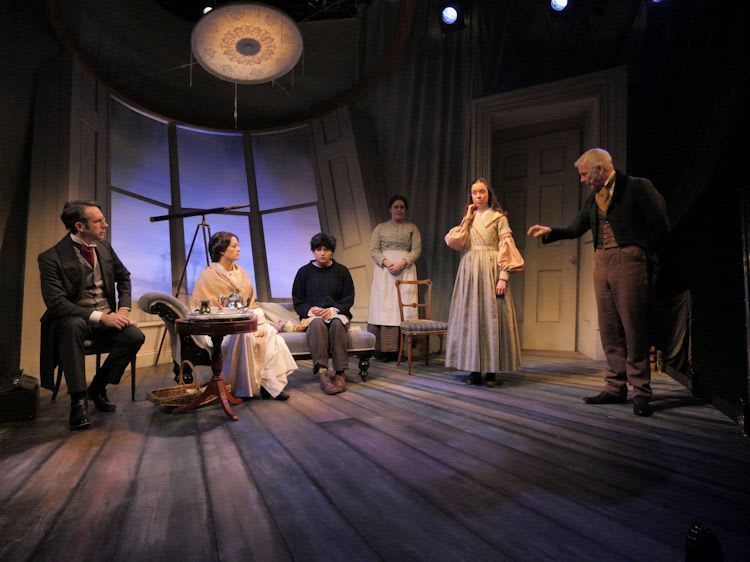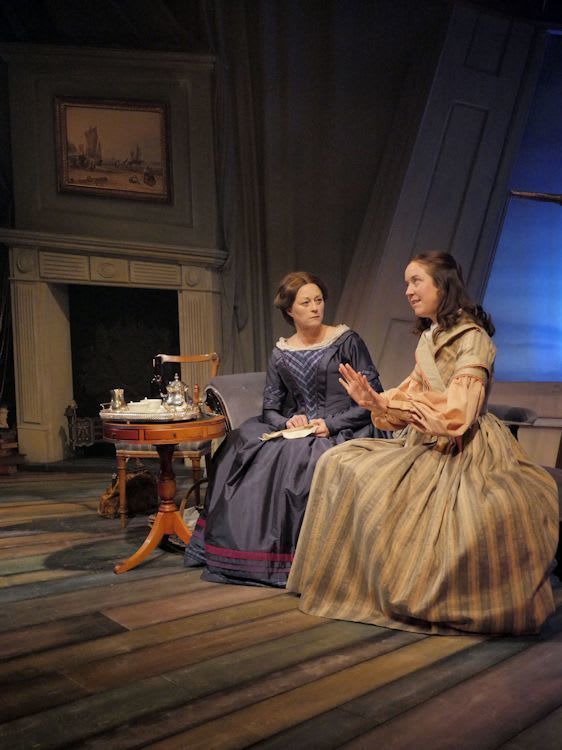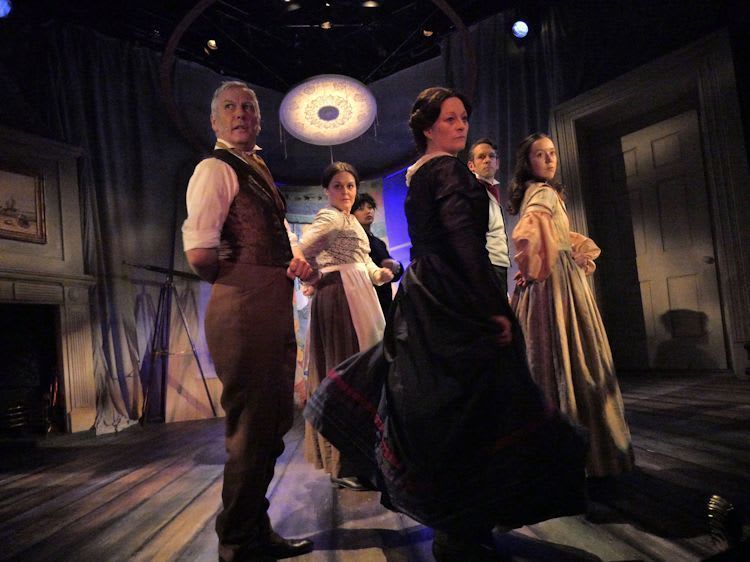 Harriet Martineau Dreams of Dancing is the second part of a trilogy Shelagh Stephenson has been commissioned to write for Live Theatre, exploring the contemporary relevance of Tyneside's political and cultural heritage. The first was A Northern Odyssey (2010) which deals with the visit of American painter Winslow Homer to Cullercoats in 1881.
Harriet Martineau (1802 – 1876) was a writer, feminist, sociologist and anti-slavery campaigner. Having fallen ill the previous year, in 1840 she moved to attic rooms in a boarding-house in Front Street, Tynemouth, where she was treated by her brother-in-law Dr Thomas Greenhow who had a practice in Eldon Square, Newcastle. She stayed in Tynemouth for five years and it is this period that the play covers.
Racism and feminism are central themes of the play but it is far from a simple "progressive" tract. Harriet stands up for the mixed-race Beulah Grey and tackles head-on the misogyny and chauvinism of Beulah's uncle, Robbie Grey, but she is far from the perfect heroine. Although she treats her servant, Jane, in a much more liberal fashion than was the custom of the time, she cannot conceive of a world without servants in which she would be required to get up at five in the morning to set her own fires and prepare her own breakfast. In addition, she has all the selfishness and makes all the petty demands of the confirmed invalid, including the unwillingness to accept anything positive from her doctor.
But if all this seems worthy, even if somewhat grim, it isn't; Harriet Martineau Dreams of Dancing is, in fact, very funny. Stephenson blends comedy and seriousness very effectively, even more than she did in A Northern Odyssey, with each reinforcing rather than negating the other. And generally the laughter is kind, whether at Harriet herself or the oddities of Impie Haddock, who bears more than a passing resemblance to another Haddock in the earlier play—Fanny, who is "not quite right in the head." (And who, incidentally, was played by the same actor.)
But the laughter develops a harder edge when it is evoked by—and undermines—Robbie Grey and his inability to accept as valid any point of view or belief other than his own.
Like so much of Stephenson's work—the accepted beliefs of the two time periods in An Experiment with an Air Pump, the differing recollections of the sisters in Memory of Water and the conflicting emotions in Five Kinds of Silence—there is no black and white but a complexity of shades of grey.
And all of this makes Harriet Martineau Dreams of Dancing intellectually stimulating, emotionally demanding and very entertaining. I might suggest it is Stephenson's best play to date, but they are all so different and make so many different demands on the audience that it may be that it isn't possible to make that distinction.
Director Max Roberts has assembled a fine cast and creative team who do full justice to the play. Lizzy McInnerny gives us Harriet in all her complexity and leaves us, whilst supporting her, not at all sure whether we like her or not—and that is quite a feat for an actor.
We are quite sure, however, that we do not like Deka Walmsley's Robbie Grey. But even that's not full-on dislike: he's obnoxious but he's not very bright and Walmsley walks that tightrope very effectively.
Playing Impie (short for Olympia) Grey, Amy McAllister endears herself to the audience from her first appearance, with an eccentricity which stops short of making her into a joke, as does Laura Jane Matthewson, playing the servant, Jane, with her common-sense attitude not just to life in general but also to her mistress and her idiosyncrasies.
Matt Jamie's Doctor is the epitome of good sense, never more so than in an early scene when he tries to convince Harriet that she is nowhere near as ill as she thinks she is.
It would be difficult to say much about Kate Okello (Beulah) without storyline spoilers, so let it suffice that her performance matches those of the others in quality.
With, in addition, traditionally-influenced music by The Unthanks, powerful choreography by Lee Proud—Harriet says at one point, "I often dream that I'm dancing. Over the waves. A cross between dancing and flying. And then I wake up and I'm bed bound, earth bound and wearing a corset"—and a set design by Alison Ashton which captures both the period and the mood of the piece, Live Theatre has a real hit on its hands.
Reviewer: Peter Lathan