Haunting Julia
Alan Ayckbourn
Colchester Mercury Theatre
New Victoria Theatre, Woking
–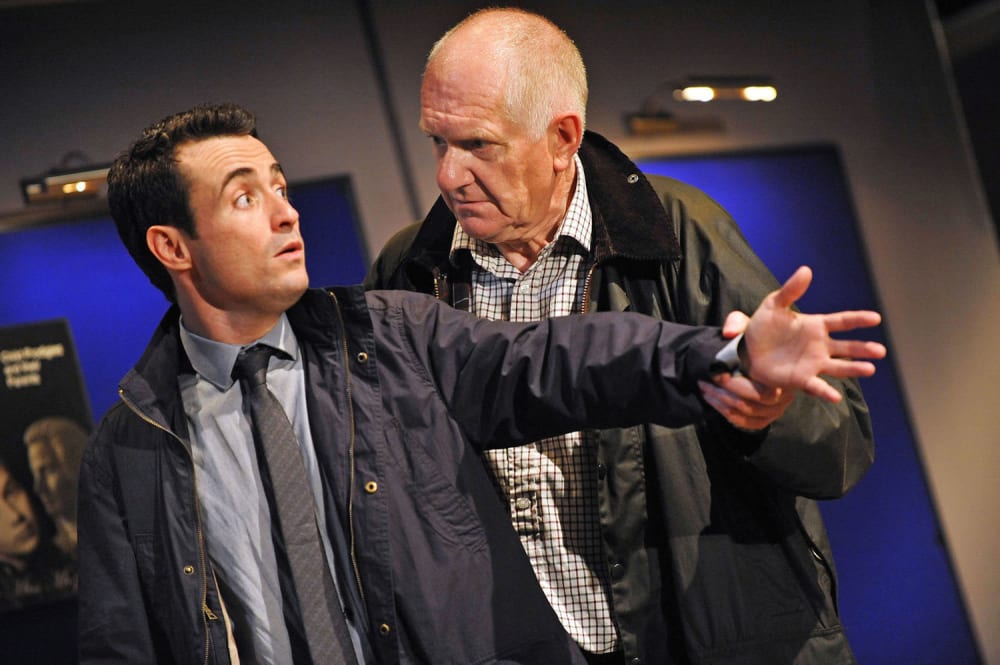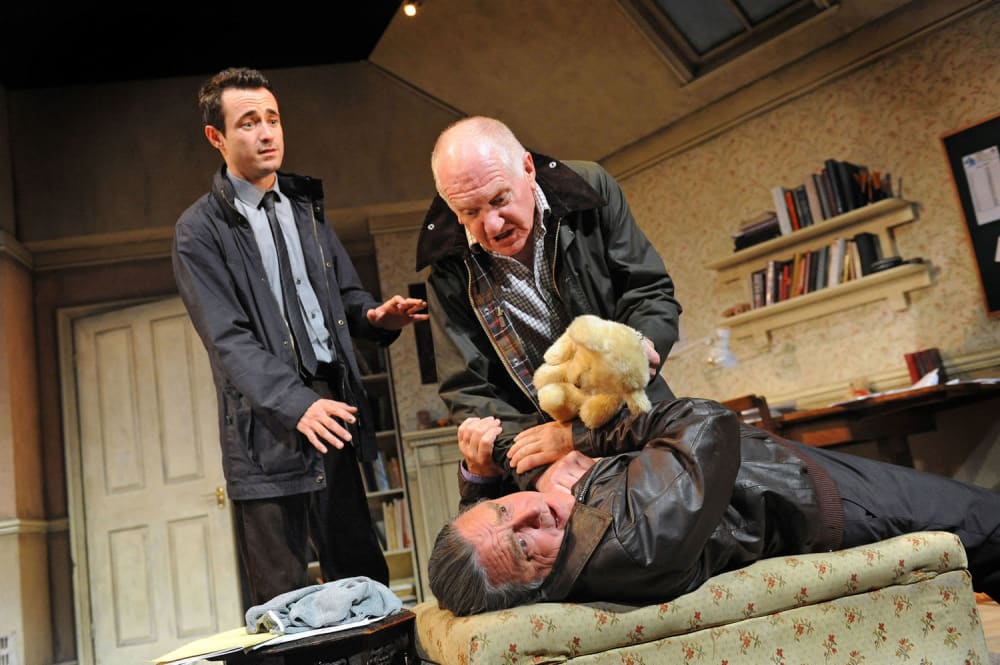 The prolific Ayckbourn has given us numerous plays over the years placing ordinary characters on stage, people like ourselves and our friends, and putting them in extraordinary situations; or beginning with a common domestic scene which we all recognise and throwing in an unexpected 'wild card' to generally hilarious effect. He has even dabbled in the supernatural, and his latest play Surprises takes us into the future and time travel.
In this play, however, he has delved deeper into the human psyche dealing with bereavement, guilt and love, at the same time giving us some unanswerable questions to ponder over. How do you deal with the fact that, as an ordinary, every day working class couple, you find you have an infant prodigy as a daughter, and how do you cope when that same daughter, at the age of nineteen, commits suicide when it seems she has everything to live for?
Julia was a musical prodigy, "little Miss Mozart", composing symphonies at the age of eight and at nineteen with the world at her feet. "How do you cope with a genius" asks Joe. "You don't cope. you learn to live with it" is the answer, but perhaps he never could.
The play is set in the Julia Lukin Centre, twelve years after Julia's death, where Joe has created a shrine to her memory with the bedsit she lived in as a student exactly as she left it, a rope to keep the viewing public at bay and a commentary narrated as if by Julia herself. The room is strangely cold on that side of the rope and the house has been changed so that a door which once led down to the basement has been bricked up.
The scene is set for a ghost story and a thriller, and it is both, but is is also heartrending watching the despairing emotion Duncan Preston brings to Joe, a man trying desperately to understand what happened to his daughter and so determined to find out the truth that he brings in a psychic.
That is not to say it is a miserable play. There is laughter and also gasps and shrieks with the ghostly intervention, but mostly the audience is rapt and silent, intently watching developments.
As the play proceeds, we find that Joe was a man who expected complete control over his wife and daughter. Was it this which drove her to take her own life? He believes, though, that someone else was with her that fateful night and may have contributed to (or even caused) her death. Ex boyfriend Andy (Joe McFadden) has a cast-iron alibi, yet we later discover he did, after all, go to her room that evening and there was a row, seen and overheard by Richard O'Callaghan's strange Ken, the janitor who lived in the basement and who also happens to be the physic that Joe has turned to for help. A coincidence?
We know that someone or something is bound to burst through the brick wall behind the door, and the turning of the door handle is rather over-emphasised as all three turn to stare at it, but it is still a shock when it happens. John Brooking's detailed set is overturned, and finally Joe finds the answer he has been looking for.
The final question is the ambiguity of the title. Is Julia the one doing the haunting, or the one being haunted? Intriguing!
Touring to Bromley, Richmond, Canterbury, Edinburgh, Wolverhampton, Derby, Malvern, Norwich, Southend, Windsor, Darlington and Brighton.
Reviewer: Sheila Connor