Hay Fever
Noël Coward
Oldham Coliseum Theatre
–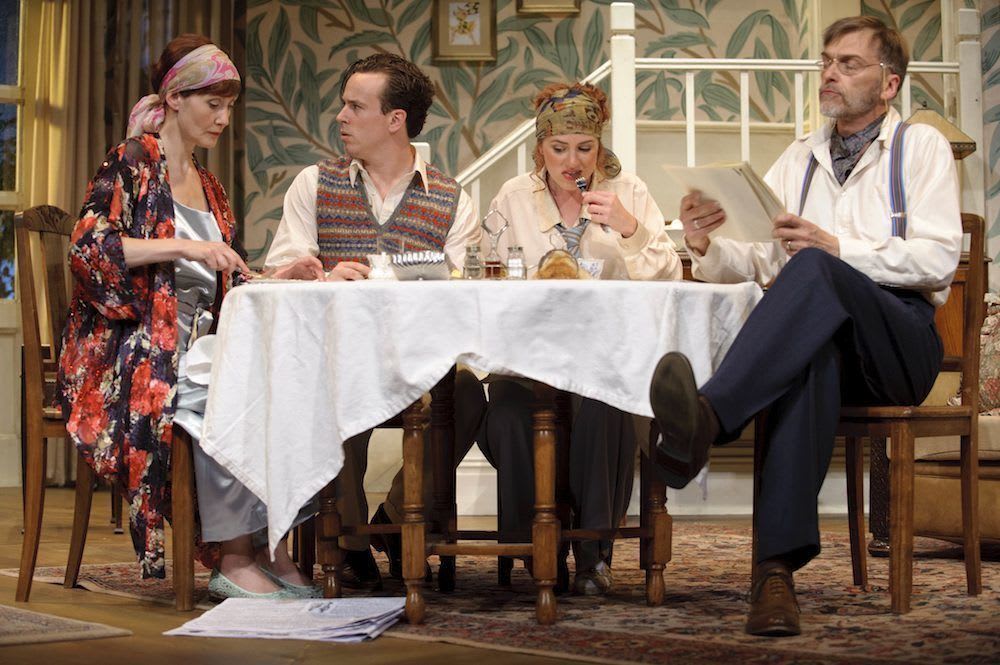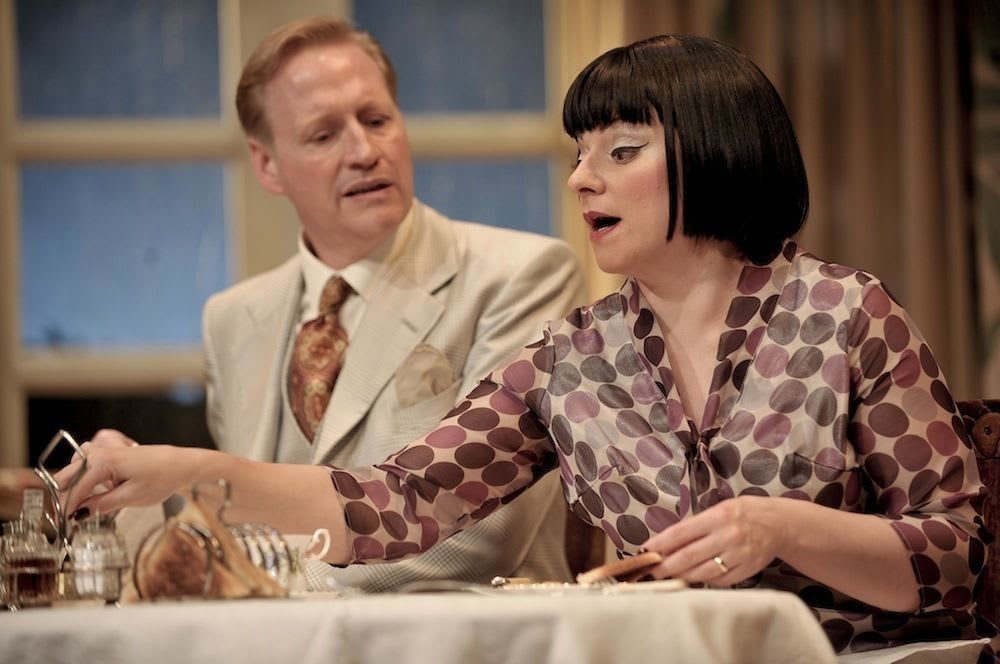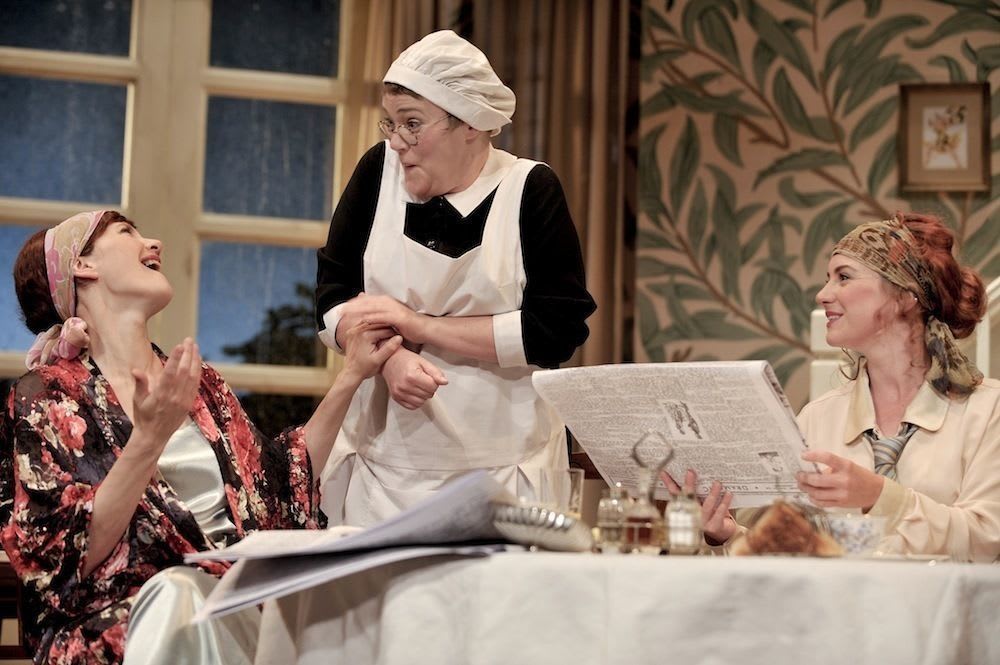 Coward's early play about overly-dramatic posh people behaving badly during a weekend in the country graces the Coliseum's stage for its summer production.
The plot, such as it is, comes from a real event when a very young Coward stayed with American actress Laurette Taylor and her husband Hartley Manners. Judith and David Bliss, a retired actress and a novelist, are his fictional equivalents, similarly notorious for their eccentric and rude yet flirtatious behaviour towards their guests. Their children, Simon who believes himself to be an artist and his sister Sorel, enter into the games and the acting with as much enthusiasm as their parents.
Each of the four has invited someone to stay for the weekend, unbeknown to the others, which causes conflict, not least with the housekeeper—Judith's ex-dresser—Clara. They are all rude to each other's guests until some partner-swapping after the party games—and then they play with their guests in a rather different way.
There is a tendency to move away from the clipped, distinctly Cowardesque mode of speech in modern productions as it sounds ridiculous to our ears, although there were certainly people who spoke like this when Coward was writing this play. The problem with that with this play is that the funny lines need to be pronounced as they aren't obvious. The modern upper-middle-class accents in this production make much of the dialogue rather bland and humourless.
Similarly, the characters inhabit an uncomfortable halfway house between stage caricatures and something more realistic, and so they're neither believable nor funny. After a dull opening scene, there is humour as some of the characters get into their stride, especially Jackie Morrison as Judith and James Simmons as David.
There are some decent performances also from Polly Lister as Myra Arundel and Andrew Pollard, who creates perhaps the only sympathetic character on stage, as Richard Greatham. Clara is very much the old-fashioned stage comedy maid character, but as such Heather Phoenix does a decent job of portraying her.
Coward was fond of boasting about how quickly he wrote his plays; Hay Fever, he claimed, was written in three days without revisions. This may explain the lack of any real plot to the play, leaving it to fall back on his strong characters and witty lines. However this script is rather short on wit compared to his later plays and what there is has been muted in this production, which leaves just a group of obnoxious characters behaving rudely to one another.
While this may be tolerable or even entertaining for a one-act play, over three acts it quickly outstays its welcome.
Reviewer: David Chadderton