He Shoots! He Scores!
Book by Jon Bradfield & Martin Hooper, music & lyrics by Jon Bradfield
Above the Stag Theatre
–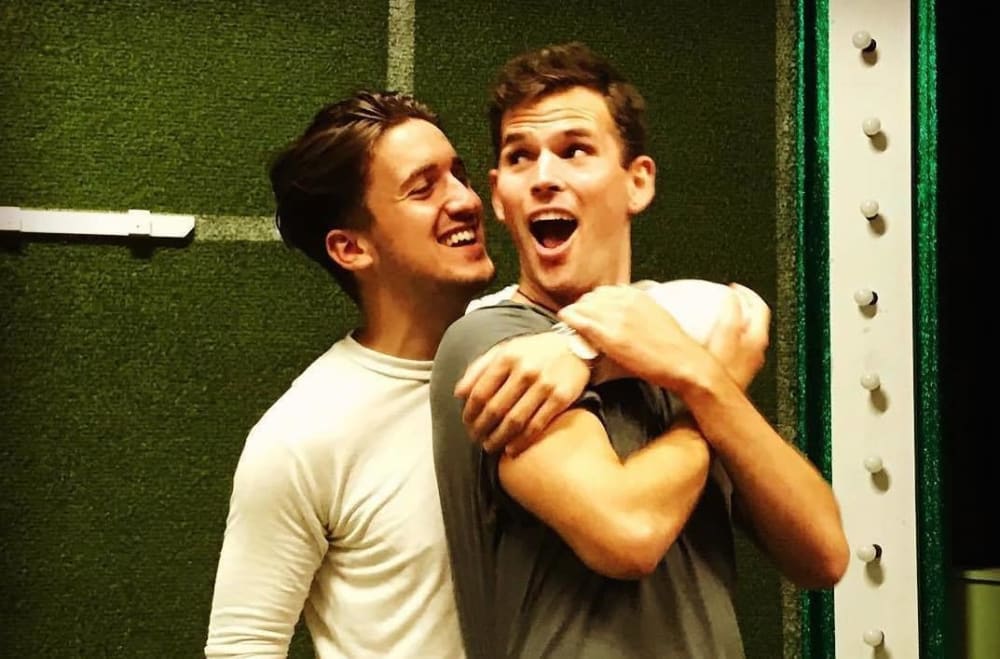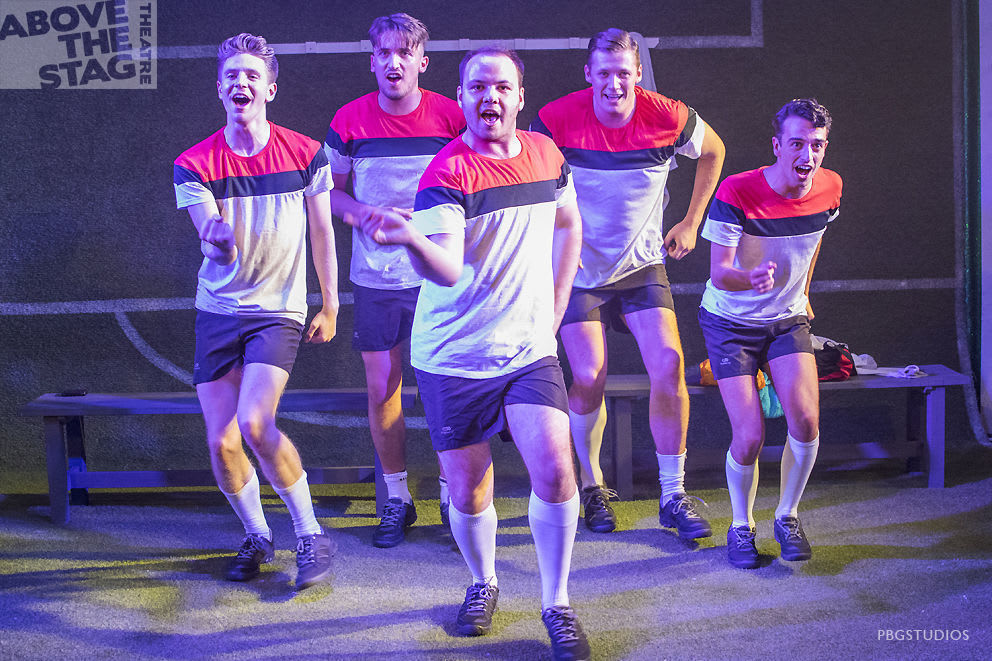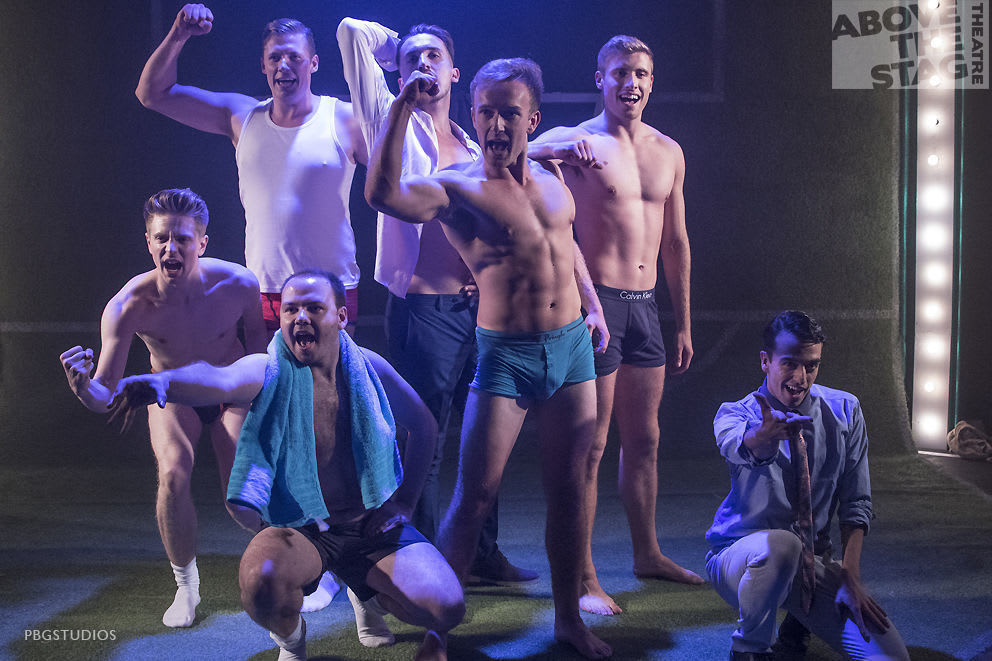 The ATS summer show, its opening coinciding with London Pride week (and, of course, they will be in the parade today) is announced as "a musical with balls!" And it is: not just in the obvious punning sense of footers and guys but in having serious things to say along with good tunes, nifty numbers and a load of laughs.
It's not a heavy-handed piece about football homophobia but has at its heart a gay football team, though at first it's not a particularly good one, some of them more interested in male on male encounters than scoring—that's until Jamie Barwood's Joe arrives, fresh from a small town in Cheshire.
He Shoots! He Scores! begins with Joe saying goodbye to his lover Charlie (Richard Watkins) as he is leaving for London, suggesting a romantic story, but there's a rapid switch to a lively chorus line as Joe is introduced to the Hercules Harriers in a bare-chested, provocative number set in their changing room.
Duncan Burt as slightly balding, slightly chubby and wildly outgoing hairdresser Tayzr gives the team a camp vitality while Harry Cooper-Millar as ex-pro footballer Pete (who came out after retirement) is the senior figure as their captain and Danny Couto is their Argentinian coach Will who falls for Joe.
Joe is made very welcome as a good player but helps push the others to be better and Tayzr gets them entered in an international gay tournament. He may be more keen on the social opportunities it will offer than the soccer, but he gets them all new tee-shirts and invents a camp new name for them, though that causes complications.
The tournament turns out to be five-a-side (which is fortunate, for getting a full team in the ATS stage could be problematic as well freeing up actors to double other roles when they get there). But things turn out rather differently from what they have been expecting, not least that Joe's Charlie turns up not only playing for another team but with a wealthy new partner (Joey Goodwin) and teammate Liam (Tom Mann) finds himself getting involved with a straight player (Andrew Cannon).
He Shoots! He Scores! is a high-spirited show with a happy ending with some raunchy choreography (given especial pizzazz by Burt's Tayzr) and gay humour but with some touchingly serious songs that look back over a relationship, exploring loneliness after separation and the need to move on. Though one number declares "Straight boys rule the world", this show celebrates the way things are changing, the way gay sports teams have developed both providing a sense of belonging and altering the image of gay men.
Word of mouth over first previews has seen tickets selling fast and by press night the run had already been extended. Its audiences won't be disappointed.
Reviewer: Howard Loxton