Heart of Darkness
Andrew Quick & Peter Brooks
imitating the dog
The Dukes, Lancaster
–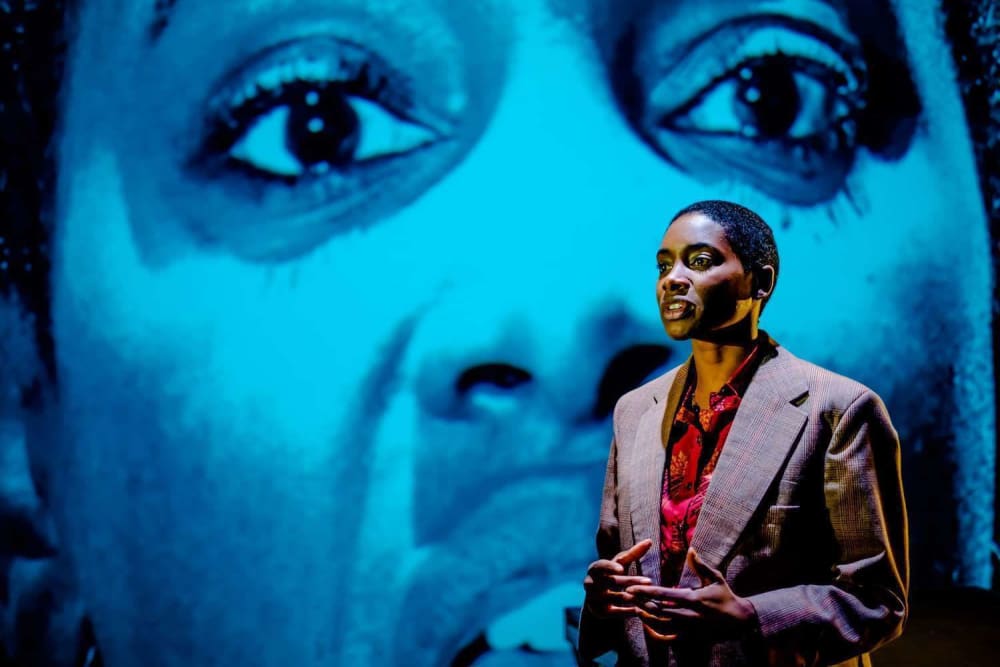 If there's one thing theatre makers imitating the dog dislike (apart from capital letters), then it's theatrical convention.
They delight, and occasionally perplex, in turning their stage productions inside out to reveal brilliantly-constructed productions that combine digital cinema projection with live performance. In their approach to Joseph Conrad's seminal novella Heart Of Darkness, they go a step further, and detail some of their approach to adapting it from the page to the stage.
The cast of five re-enact the thought processes that lie behind the creation of the production, in between acting out a modern take on the story. Instead of one man's journey into the dark heart of Africa in the 19th century, it becomes a Congolese woman's foray through a more contemporary war-torn Europe.
What emerges is part stage play, documentary, feature film (including extracts from Apocalypse Now and its own Vietnam setting) and even artwork in a dense multimedia performance, that can best be described as a response to the story and some of the debate that swirls around its themes of colonialism, exploitation, capitalism and nationalism.
You can admire the technique, marvel at the creativity, puzzle over the narrative but probably struggle to concentrate on the drama. That was certainly not helped, on opening night at least, by an inadequate sound system that hollowed out the actors' voices. The inevitable lip-synch delay between what is heard and what is seen on the digital screens aggravates that problem.
Visually it is a feast for the senses, with images cast on a huge backdrop or on a triptych of screens above the stage. Cast members double up as camera operators, narrators, or characters from the story. Snatches of newsreel, subtitled information, split-screen techniques and dialogue from Apocalypse director Francis Ford Coppola, or his movie, sometimes crowd each other out to the point of system overload.
It's never less than intriguing but without necessarily being illuminating.
Heart of Darkness runs here until Saturday but also tours to other regional venues.
Reviewer: David Upton