Heathers: The Musical
Music, lyrics and book by Laurence O'Keefe and Kevin Murphy, based on the film written by Daniel Waters
Bill Kenwright Ltd
Bristol Hippodrome
–

Listing details and ticket info...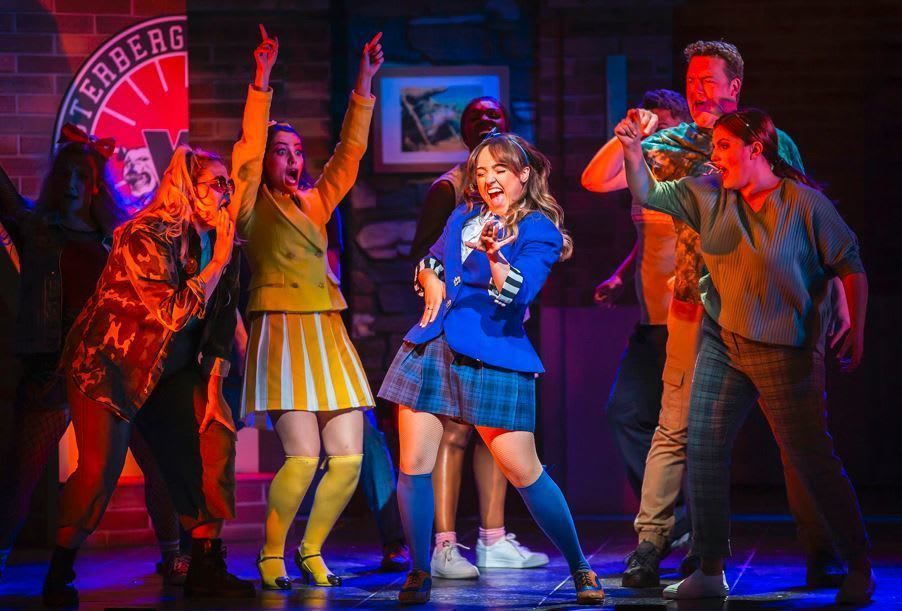 A while back, this reviewer made a conscious effort to try, what he referred to as 'blank-canvassing'. It is fairly self-explanatory. Go and see a performance / film without seeing a trailer, reading the brief synopsis or even asking others for their thoughts. It has proven to be a successful technique and made shows a touch more enjoyable. No preconceived ideas and no expectations. An old-fashioned approach to a time when the audience did not know what was showing before they arrived.
Heathers: The Musical might have found a chink in the theory's armour.
The high school musical drama begins in typical Mean Girls meets Easy A fashion. And like the former, it is another musical based on a film. It sees three young women, all named Heather, in their senior year at Westerberg High School. The popular trio agree to incorporate a fourth member to the group, Veronica Sawyer, as their reign of rule over the school navigates tough waters through exploratory themes like teen suicide and bullying. Predictably, it begins to quickly unravel.
It first landed off-Broadway in 2014 and was moved to the West End four years later. It was revived this year as the theatre world opened up when COVID-19 rules relaxed. It has an audience and cult feel. It is not a musical you go and see once, one imagines.
As a result, some of the jokes fail to land due to the cult effect, but that isn't an excuse for all the supposed humour. Maybe honouring the '80s feel when homophobic humour was rife and common, here it just feels out of place and dated. It feels like the butt of the joke and unnecessary.
The performances, though, are convincing. Maddison Firth as the Heathers' leader is excellent as the conniving and sarcastic Heather Chandler. The character is highly unlikeable but Firth continuously commits and brings out most of the genuine laughs. So do Liam Doyle (Kurt Kelly) and Rory Phelan (Ram Sweeney) as a pair of generic jock bullies. Every high school story needs them but Doyle and Phelan are delightful. The entire ensemble delivers and lands a cohesive aplomb on the stage, despite the unsavoury subject matter which hits and misses.
The songs aren't quite as memorable as I hoped... although "Candy Shop" is an exception. But the choreography is really strong and elevates each number.
The genuine enthusiasm for such a musical is palpable in the foyer and queues prior to start time—and it is fantastic to see. A mask-free Bristol Hippodrome certainly laps up the production's stop in the West Country and if it ever does return, patrons will arrive in their droves to catch it once again, that's for sure.
Now this reviewer is off to see the original film...
Reviewer: Jacob Newbury