Hedda
Andrew Whittle after Henrik Ibsen
Here to There Productions
Coach House Theatre, Malvern
–

Listing details and ticket info...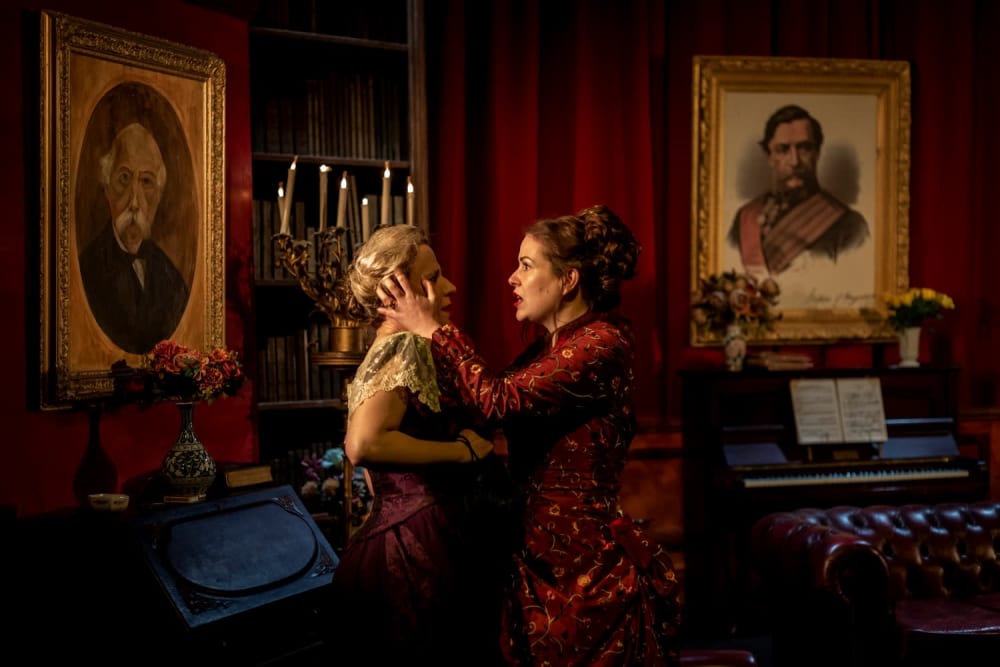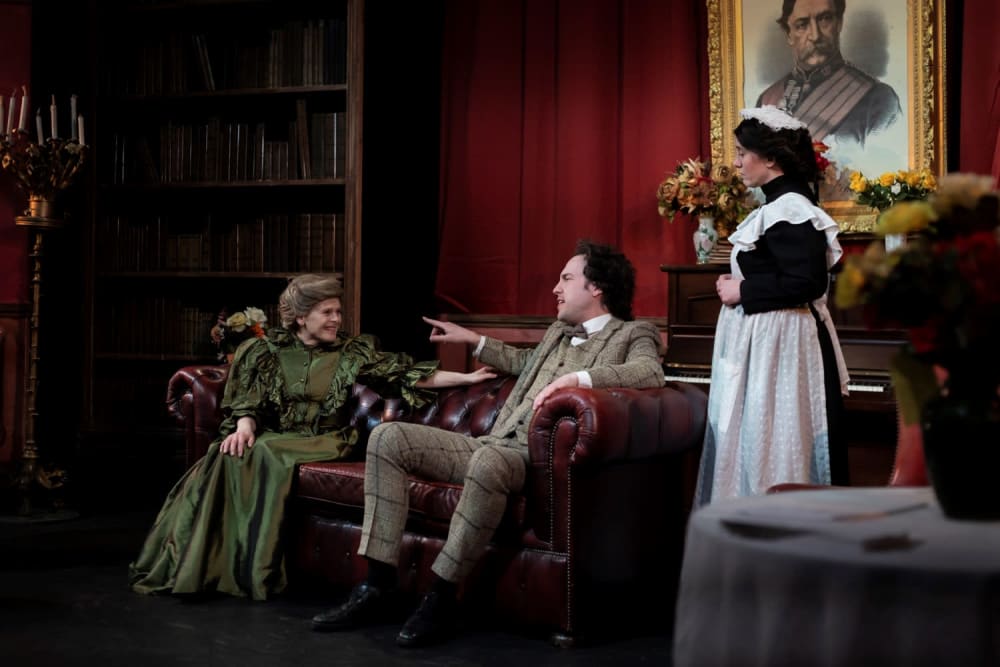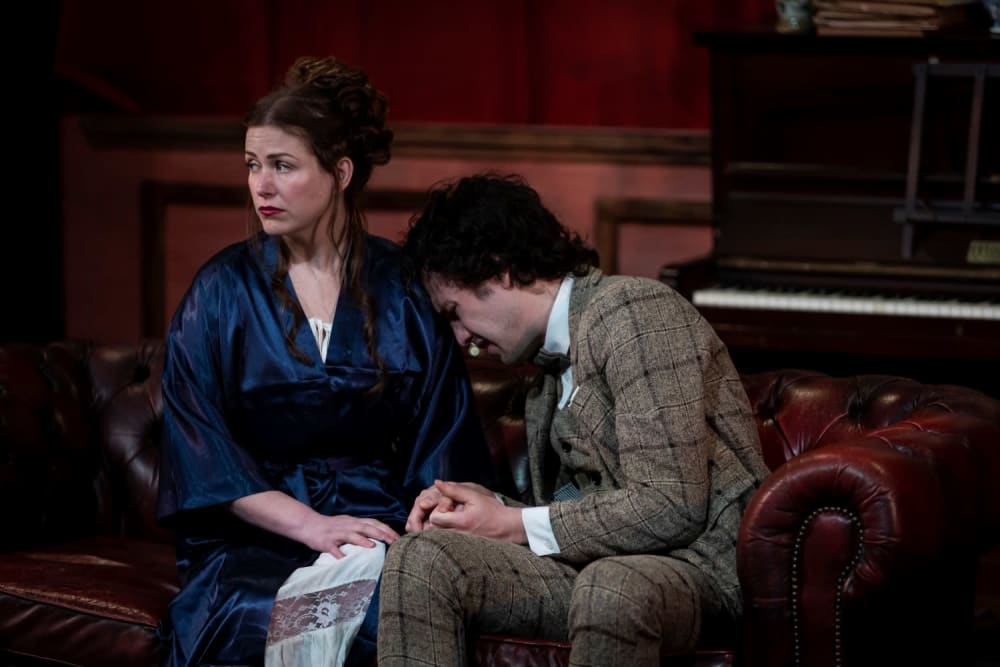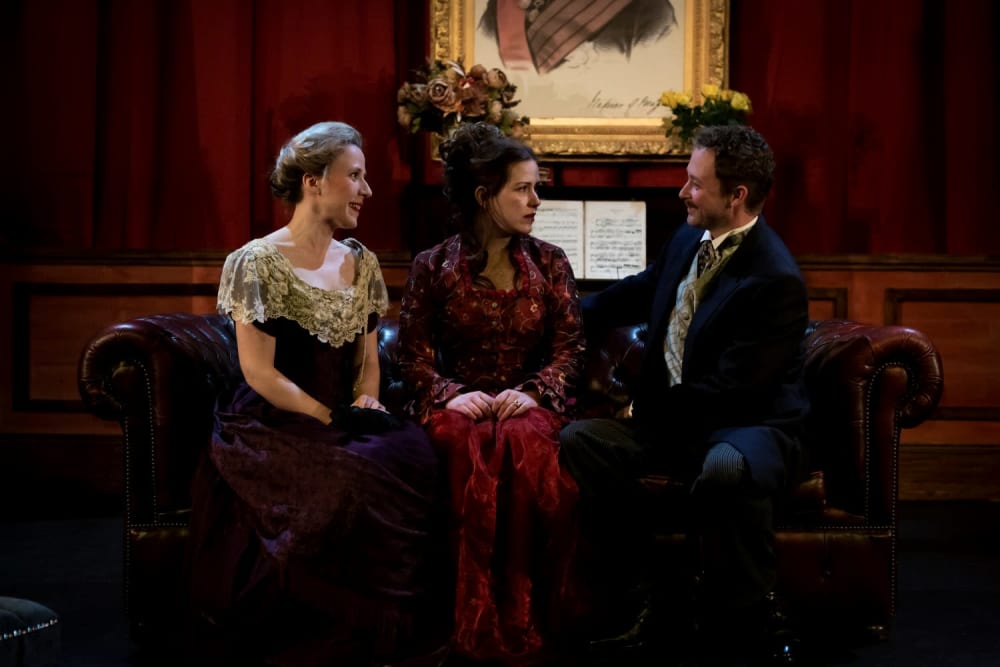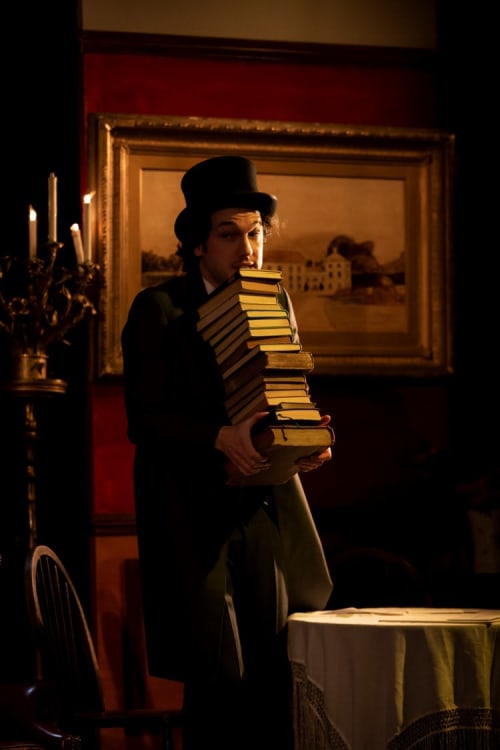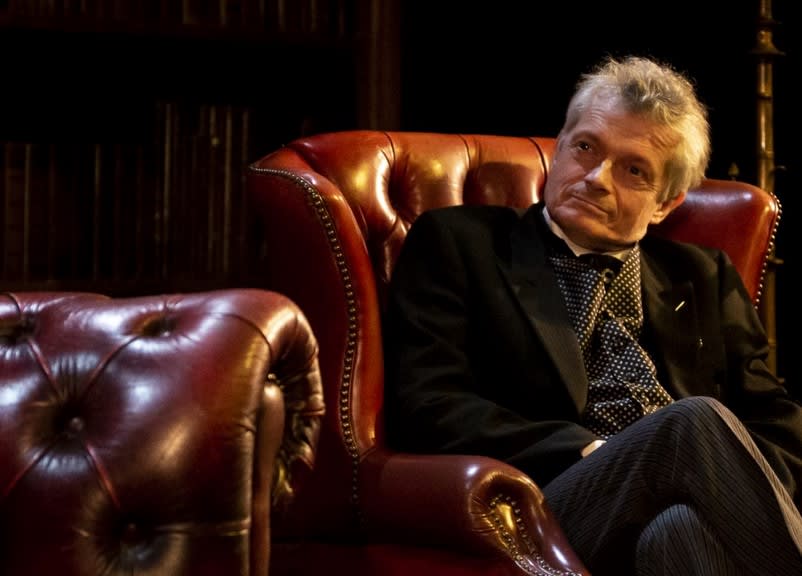 It's gratifying, at a time when light musicals so dominate mainstream theatre, to find a relatively small company tackling one of the dramatic masterpieces, and doing so in such a full-blooded a way.
What makes Hedda Gabbler such a great play, the frustration of a newly-married, sensual woman bored by life with a good-hearted but dull husband, while constrained by social mores and the fear of scandal, is also what makes it such a challenging role for its anti-heroine.
The catalyst for disaster is the reappearance of her old lover Eilert Lövborg, a reformed alcoholic whose revived career threatens to outshine her husband's, and his relationship with the mousy Thea, who has nevertheless had the courage to walk out on her own unhappy marriage.
It's a complex tale of power, jealousy and manipulation, of drunkenness and sexual weakness, of competition between the sexes such as shocked audiences in the 1890s, and which ensures its continuing resonance.
Rather than gradually turning up the aggro, Alexandra Whitworth gives a full-on performance as Hedda from the very start; returning from a six-month honeymoon during which her academic husband spent most of his time in obscure research, she rants at the flowers, the open window, the maid, a fawning aunt, without attempting to hide her disdain.
Unable to rule her own life, she chooses to rule—and ruin—the lives of others. Daniel Wilby brings a hand-wringing intensity to the role of Eilert, trying and failing to resist her wiles as she drives him to drink, while Monica Nash, a quietly-spoken Thea, captures perfectly the frailty and determination of this multi-layered character. One of the play's highlights puts the three of them on a sofa, with Hedda in the middle toying with their relationship, and the secret of her past involvement with Eilert.
Other-worldly and eccentric as Hedda's husband appears, David Hubball, dressed in the sort of suit only a lecturer on tenth century peasant agriculture could wear, makes him a real personality, capable of a range of emotions from anger to ecstasy, while Melanie Revill as aunt Juliana fusses around him like a hen.
This still being a world ruled by men, there can be no victory for Hedda. That is down to Judge Brack, played by James Parsons, with the voice of Jacob Rees-Mogg, the charm of Nigel Havers, and the innocent bonhomie of the Jungle Book snake.
Director Andrew Whittle has adapted Ibsen's original using contemporary language, which contrasts very occasionally with Rebecca Moore's lovely period costumes and an equally impressive set designed by Chris Bassett and lit by Carl and Sally Walker.
Reviewer: Colin Davison