Hedda Gabler
Henrik Ibsen, in a new version by Patrick Marber
National Theatre
New Victoria Thestre, Woking
–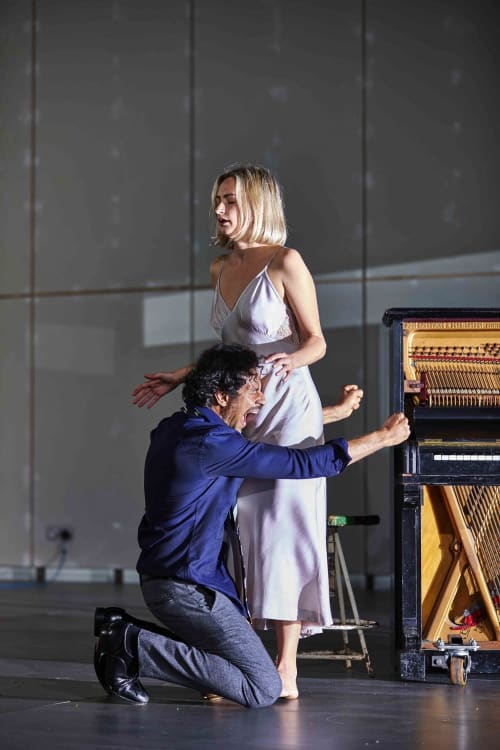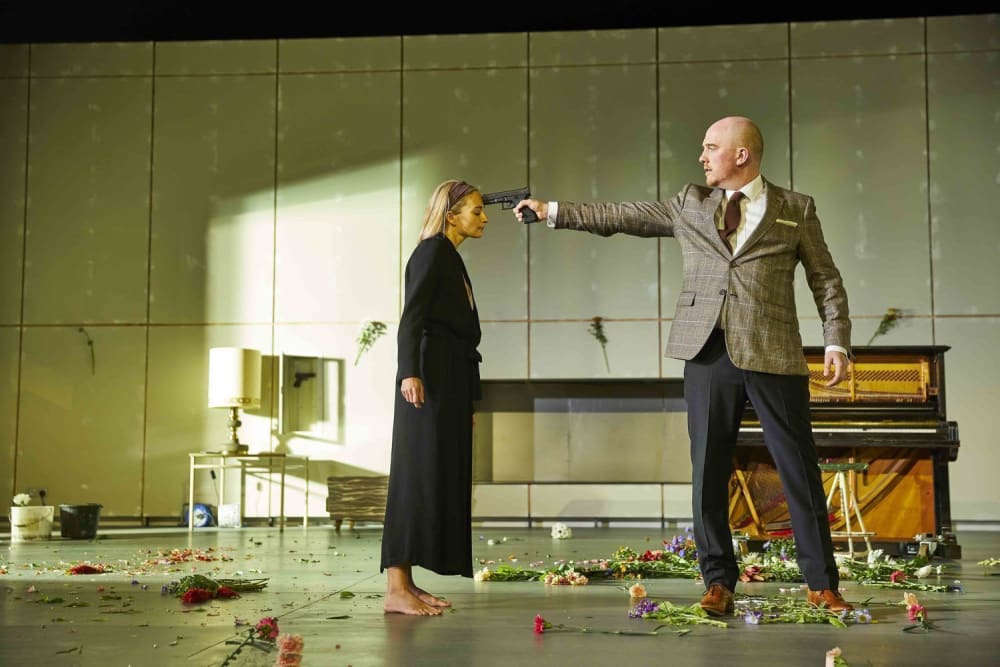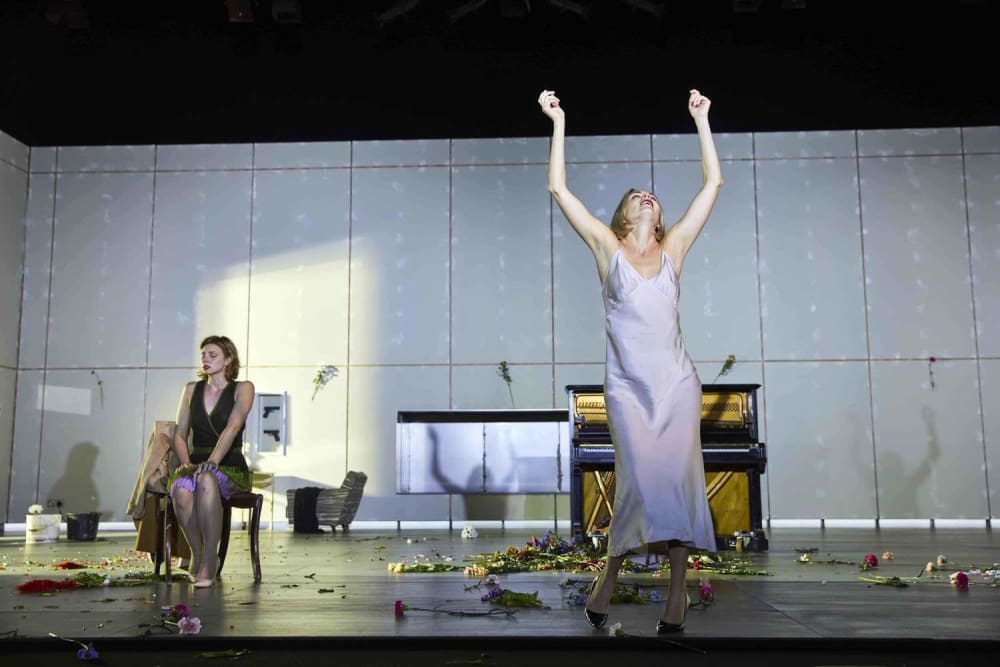 The set is clean and aesthetically pleasing, the cast all deliver strong performances and Olivier Award-winning playwright Patrick Marber's new rendering of Ibsen's drama is well scripted.
There is so much that I like about Tony Award-winning director Ivo van Hove's new production of Hedda Gabler, from the strong lighting design by Jan Versweyveld to the fashionable costumes designed by An D'Huys. Yet somehow this show leaves me a little cold.
Hedda Gabler is the female equivalent of Hamlet, a role which becomes pivotal to an actress's career, and one for which critics can easily compare the performer with those who came before.
The action unfolds in one room, which designer Versweyveld has rendered into a minimalist chic expanse. The couple lack the funds to furnish their new gargantuan space, and it stretches out, cold and largely empty.
The maid waits stage left throughout, constantly in servitude to the ever-more aggressive guests and family. It means that Hedda is never alone, even in the brief respites before the apartment is bombarded with guest after guest.
Hedda is capricious, demanding and manipulative; all qualities which Lizzy Watts captures as part of Hedda's multi-faceted personality. We see her many guises as she fawns and preens over her new friend Taya, before letting loose her true devious nature. She deals with the detested Aunt differently, coming over glass-eyed and barely awake as she interacts, bitter and physically stooped. With the men, we see yet another side to the protagonists, almost flirtatious but wary of contact.
Despite the succinct adapted text, the play feels slow and as we move into act two the action becomes more turgid, with lengthy dramatic pauses. Gabler's moments of spite burn brightly, and her violent actions offer staccato accents to the slower pace.
This is a play about a women who wants power, yet has no battle she is really fighting. Merely she wishes to upend the natural order, alleviate her boredom and ensure no-one can be happy around her. She feels trapped in her life, but she is clever and persuasive, and it seems the cage is of her own making. As she mentions more than once, she lacks courage.
She is not a figure that you can easily empathise with at the best of times, but this modernisation of the plot serves to alienate her further. You don't get enough the sense that Gabbler is trapped in this interpretation.
Having said that, Ibsen's themes of men abusing the power they wield and women's lack of control still feel relevant to a modern audience. Judge Brack's physically threatening presence sets you on edge, staking his claim over his friend's bride.
This is a dark interpretation of Ibsen's classic and, while the excellent production team and brilliant actors bring have crafted a perfectly choreographed drama, it leaves me feeling as chilly as the sparsely furnished apartment.
Reviewer: Louise Lewis