Hedda Gabler, This Is Not a Love Story
Henrik Ibsen, adapted by Selma Dimitrijevic from the literal translation by Anne and Karin Bamborough
Greyscale and Northern Stage
Northern Stage, Newcastle
–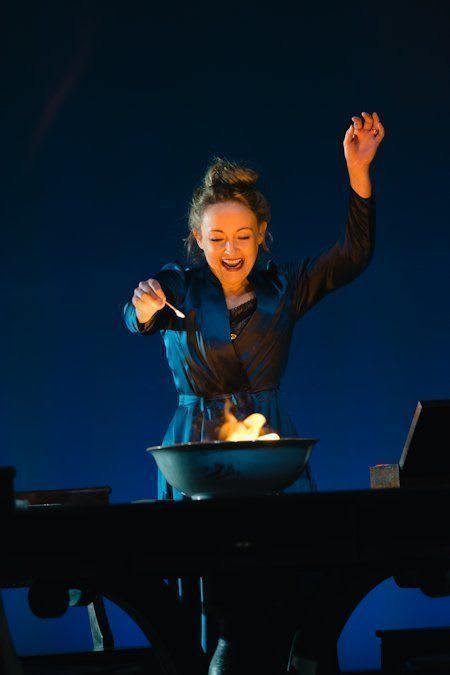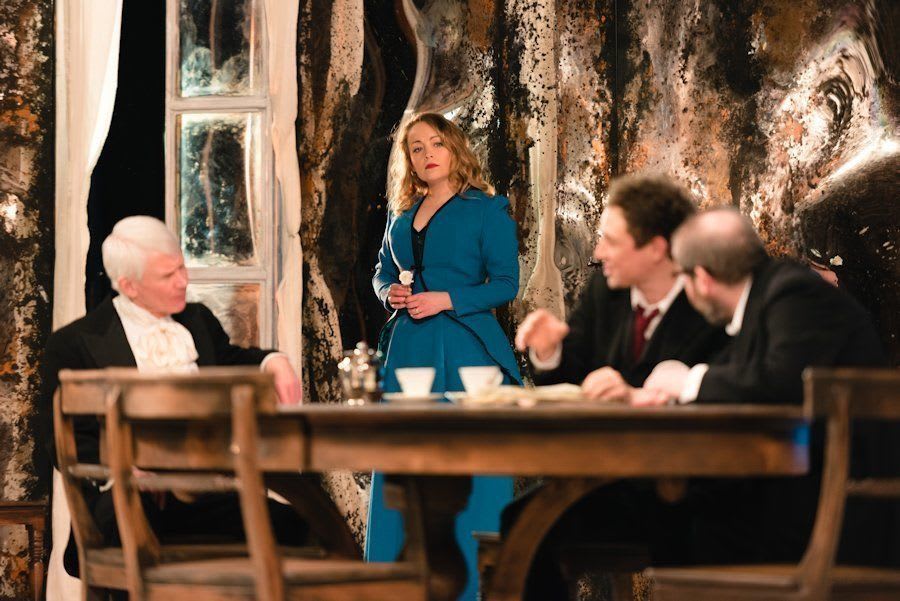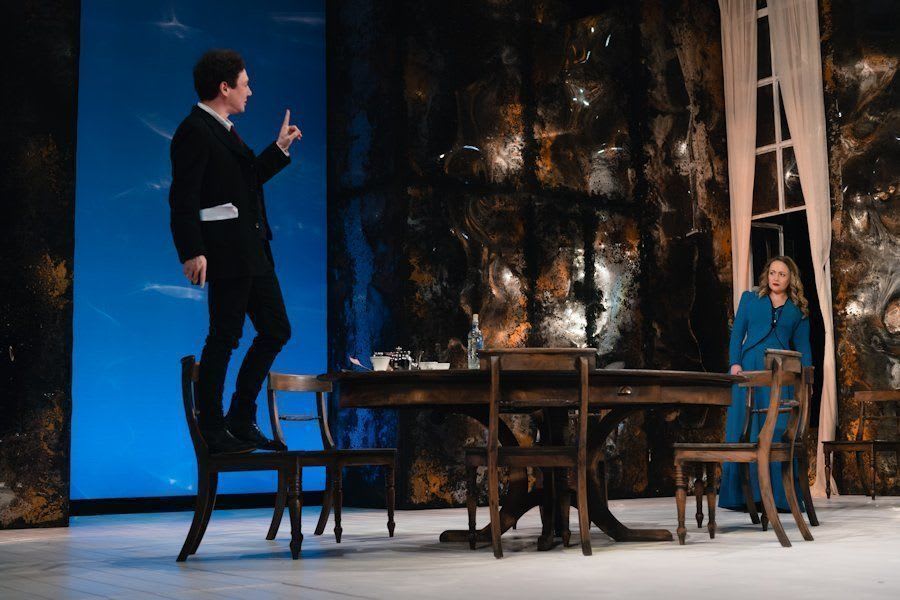 Selma Dimitrijevic, who not only wrote this adaptation but also directed, added the sub-title This Is Not a Love Story. Of course it isn't. It never was.
Ibsen once wrote:
So to conduct one's life as to realise oneself—this seems to me to be the highest attainment possible to a human being. It is the task of one and all of us, but most of us bungle it.
And that means breaking out of the strait-jacket that society or convention or whatever else sees fit to impose on the individual. That's what Hedda wants for herself (and why she—and Ibsen—refer to her as Hedda Gabler, not Hedda Tesman) and that's why she drives Løvborg back to the drink, for being untrue to his real nature was turning him into another Tesman. And it's also why she wants, for both Løvborg and herself, to die "beautifully" if they cannot achieve that realisation—what Ibsen refers to elsewhere as "creative suicide."
I assume that Dimitrijevic the writer wants to make this clear by adding the sub-title and Dimitrijevic the director wants to reinforce it by, at significant points in the action, switching from the naturalism of the bulk of the play to the inside of Hedda's mind/emotions with a sharp, loud noise and an instantaneous change of lighting state to one that is predominantly red in which the other characters freeze but Hedda expresses the strength of her feelings physically.
It's a bit of a blunt instrument really, for the text (both Ibsen's and Dimitrijevic's reworking) make it clear anyway.
Moan over! What about the rest?
There's a superb set by Tom Piper, reminiscent of the old fairground Hall of Mirrors, only in deep shades of brown, and in the centre a dining table and chairs, with containers of bright red flowers arranged around the room—distorted dim reflections and wide open space, splashes of brilliant colour—is it the same red as Piper's (with Paul Cummins) poppy installation at the Tower of London and on tour? It seems to be.
Lizzie Powell's lighting—not just the transitions to and from the red state but the subtle gradations of the normal state—complements the set perfectly and Scott Twynholm's music and soundtrack, at times almost painfully (but properly so) loud, add powerfully to the overall effect.
And as for the performances…
Victoria Elliott has all the strength and intensity that any portrayal of Hedda needs: we don't warm to her but we do feel for her even as we are possibly (even probably) a little repulsed by her manipulation of Løvborg—in fact, of most of those around her. Most, but not Judge Brack.
At first I was uncertain about Donald McBride's portrayal. He was too nice, too supportive, too gentle, but as the play progresses we begin to realise that he perfectly embodies Hamlet's words - "that one may smile, and smile, and be a villain." The ice beneath the nice becomes perfectly clear.
Scott Turnbull's Ejlert Løvborg is more sympathetic than he is often played—which worked well for me —and Ed Gaughan's Tesman is everything Tesman should be: totally fixated on the love of his life (his academic work); totally unable to recognise that marriage will change everything; totally oblivious to the needs, and even the character, of his new wife and totally unaware of the emotional devastation going on around him. One feels he would sit there, mind completely focused on his work, with the house falling down around him and just not notice.
And he did remind me of comedian Gary Delaney, both in voice and appearance, and that made him quite a sympathetic character, made me feel more indulgent towards him. Go figure!
As expected, there is not a weak link in the cast. In the opening scene Libby Davison as Aunt Julie and Polly Frame's servant Berte seem to be having a contest as to who is in charge of the house, thus setting their characters as helpful and cheerful in spite of her ill and shortly to die sister (Julie) and morose and meticulous in what she does (Berte). Rachel Denning's Thea convinces as the former school "friend" of Hedda, responsible for the "straightening out" of Løvborg, and then the fellow labourer with Tesman to rescue Løvborg's work.
Blunt instrument aside, I enjoyed the production.
Reviewer: Peter Lathan