Helium
Slung Low
Barbican Pit
(2008)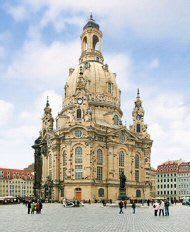 This is a performance installation devised by company Slung Low and produced on the receipt of the Oxford Samuel Beckett Theatre Trust award. In a show that lasts not much more than half an hour members of the audience are individually taken an a magical mystery tour through a series of specially constructed 'rooms' where as interlopers, not participants - stowaways are what you hear yourself called - you witness the elements of a modern fairy story. Greeted by a removal man or woman, who becomes your guide, you are briefed and led from space to space to enter alone. It begins at the end you are told and you find yourself eavesdropping on a telephone conversation with a young woman called Bella. She is talking to someone, but you can hear another conversation going on at the same time in which her grandfather, Max, former member of a World War Two bomber crew, is talking to her.
You find yourself in a theatre watching a conjuring act; the small boy called up on stage to help with the tricks is Max. You find yourself in a bomber in a raid over Germany, in a hospital room with an unusual nurse and a voice that matches an oscillating ECG, and in a gallery high in the soaring spaces of Dresden's Frauenkirche.
It would be wrong to tell you what happens except that it is the story of Bella (Victoria Pratt), Max (Richard Warburton) and a gargoyle from the Frauenkirche (Alexander Winterkamp). In each environment there is a lot of information being given to you and from it you make up the story. Your version may not be the same as mine. Have you ever been in a bomber? Is your grandfather still alive? Do you know what happened to Dresden? There is a script that gives one version afterwards but it is not exactly the story as I heard it.
There are other performers who you only hear. Among them a beautifully played grandfather Max: you may recognize the voice, it is Patrick Stewart.
I found Helium a moving and totally engaging experience. I was so enthralled by Winterkamp's performance that I was oblivious to the fact that I was being invited to move on by my guide. The mood is carefully set up by your guide. Dominic Fitch was my removal man and played it with warmth and tact. This is something I really recommend. I just wish it had been longer. I didn't want it to stop!
At the Pit until 20th September 2008
Reviewer: Howard Loxton