Henry IV Part 2, or Falstaff
William Shakespeare
Shakespeare's Globe
Shakespeare's Globe Theatre
–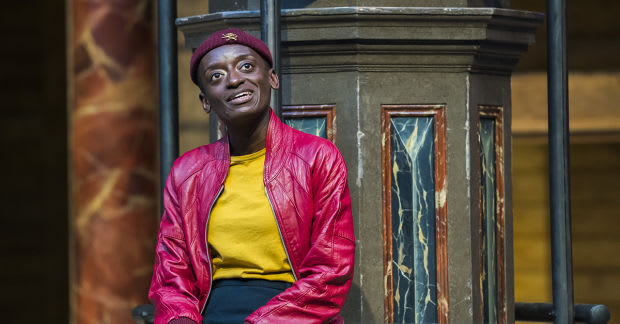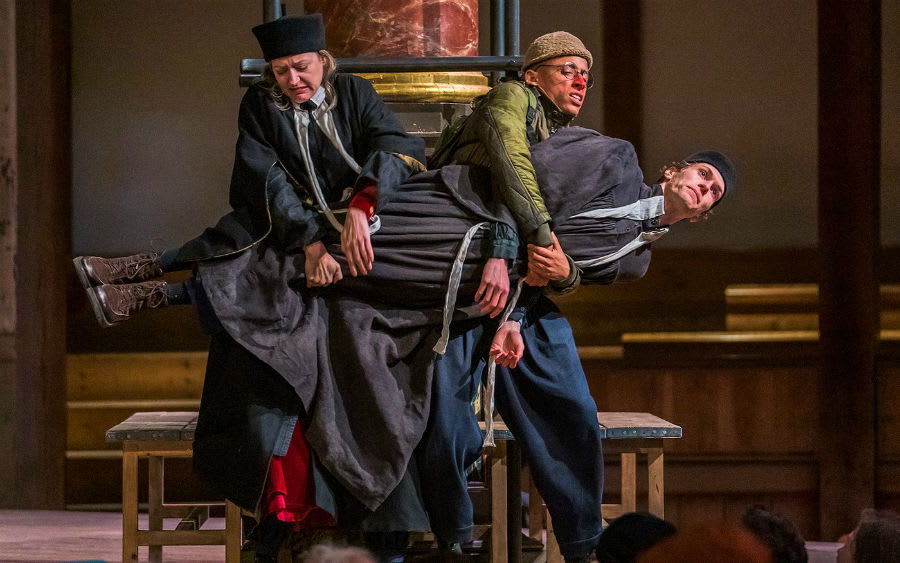 There is a good reason for the Globe Theatre to adopt the name Falstaff as the alternate title to its production of Henry IV Part 2. It is a production that is built around the comic figure of Falstaff (Helen Schlesinger), who in this version, despite being massively overweight, seems to be the most physically active person on or off the stage.
Whether its climbing ladders singing extracts from Hamilton, nicking drinks from audience members or even somersaulting across the stage, this Falstaff is the model of a very boisterous, healthy athlete.
When Harry finally rejects him, he could easily get a job as trainer to world standard athletes. But his function is to make us laugh. He has to, because the production is built around him. If that means dashing at audience members to kiss them or anything else, then so be it.
But what is missing from this production is any unifying purpose beyond the comedy capers of Falstaff. Where is the outrage at the corruption of these so-called nobles who cynically lie to each other for advantage and slaughter? Or the revulsion at the plight of ordinary men conscripted to their death while others bribe their way out of the duty? These are there in the text.
And of course as Trump threatens military action against Iran and Venezuela, might we not find some cause of concern in Henry's advice that Harry should go fight a foreign war to distract the population?
But the Globe steers away from any relevant meaning and, if that allows the audience to simply enjoy the comedy, it also removes a lot of the dramatic tension in that comedy. It's all for laughs and nothing is at stake.
All the same, there are many good moments in this production. There is the very moving scene between Philip Arditti as Henry and Sarah Amankwah as Harry. There are even good performances among the short scenes. In particular, Jonathan Broadbent's Mistress Quickly is very entertaining and Leaphia Darko as Hotspur's wife is impressive. And Sarah Amankwah, who in Henry IV Part 1 often felt indistinct, especially in the presence of Falstaff, here suddenly inhabits the role of Henry's son as if she had been born to the role.
But without the engine of some purpose beyond comedy, the first half of this play will tire and the second half seem like moments of pleasure in a mere leftover from Henry IV Part 1 and that would be a shame.
Reviewer: Keith Mckenna