Henry IV Parts I and II
William Shakespeare
Royal Shakespeare Company
Royal Shakespeare Theatre
–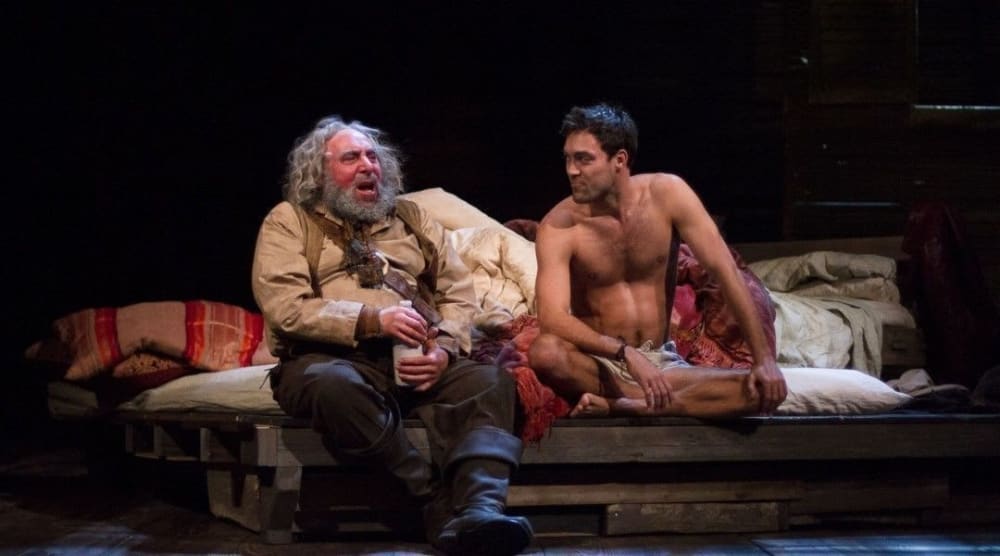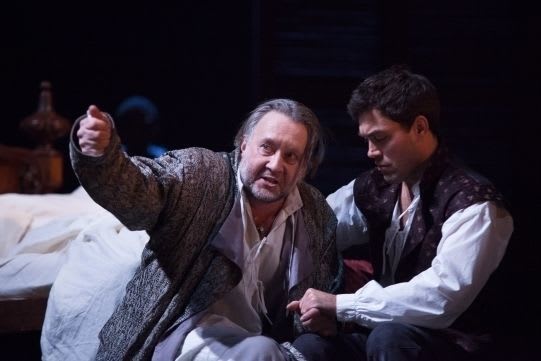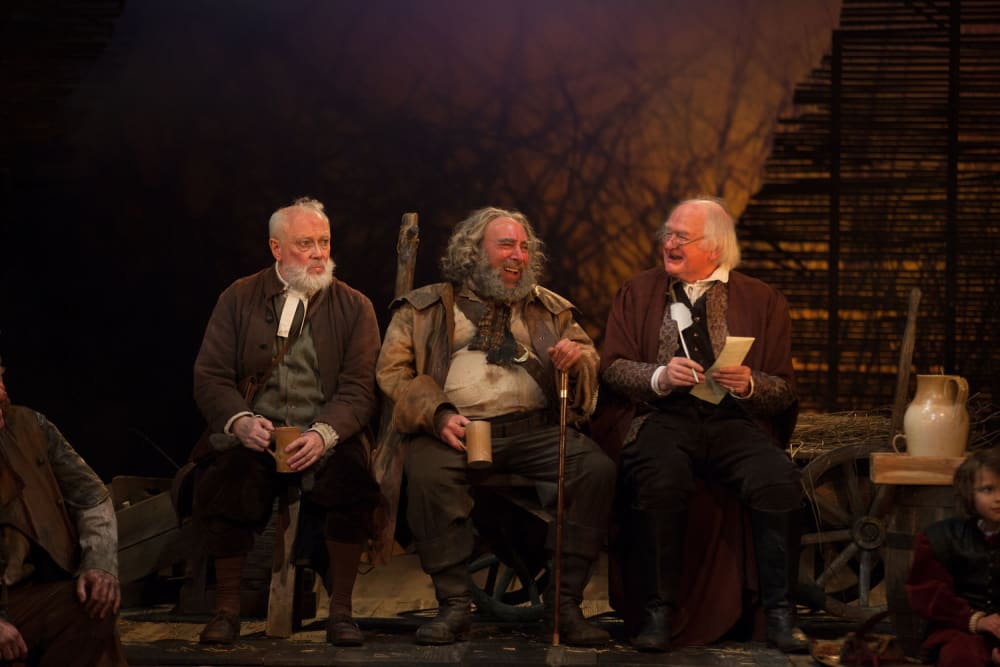 RSC artistic director Gregory Doran's proclamation that the two parts of Henry IV are arguably two of Shakespeare's greatest plays must have raised more than a few eyebrows. But his expansive productions reinforce his view that the pair are great to celebrate a big occasion and are a good choice to mark the playwright's 450th birthday.
Seeing both parts in one day allows theatregoers to compare and contrast the two plays, the first containing more action as rival factions seek to gain the throne, the second a study in personal behaviour as relationships are tested and stretched.
There is no doubt who is the most popular actor in the ensemble, particularly with tourists: Antony Sher as Falstaff. His is a well-observed portrayal, his speech ever so slightly slurred in the fashion of a regular drinker and his gait slow and laboured, as befitting a stout man who suffers from gout.
Sher masterfully gets the audience to like Falstaff even though he is a rogue, a coward and a liar. Mind you, he does get the best lines: he is commendably philosophical when he maintains he prefers life to honour which usually results in a glorious death; and he cleverly enlists a group of disreputable, larger-than-life characters when he is on a recruiting expedition for the king's army.
But his funniest scene is when he wakes up on his back after a heavy drinking session and flails about, unable to turn his portly frame onto his side to enable him to stand up. It is a touch of genius.
Of course, the two plays are not just about Falstaff. Jasper Britton gives a regal performance as King Henry and demonstrates why "uneasy lies the head that wears a crown". His concern for his wayward son Prince Hal is palpable and you feel for him when he says "will fortune never come with both hands full?"
Alex Hassell is excellent as the heir to the throne, initially just a normal, fun-seeking young man who wants to make the most of his life before he accepts the responsibility that will inevitably come his way. He readily admits "I have a truant been to chivalry." There is a chemistry between Hassall and Sher which gives tenderness and vibrancy to their scenes together.
On the day I saw the plays, Hassell took ill before the second part and was replaced by Sam Marks. Such is the company's professionalism and preparation that all the understudies who were called on at short notice to play other parts performed admirably. Marks deservedly received a sustained round of applause.
But surely someone could have announced what was happening before the start of Part II? I heard several people during the interval complaining that they were confused by actors playing different roles; only small notices dotted around the theatre shed light on what was happening.
The difference between parts one and two can be summed up in one word: energy. A huge amount in the first part is down to Trevor White as Hotspur. He is tremendously animated, jumping up and down and punching the air like a World Cup goalscorer, as he looks forward to coming up against his old adversary Prince Hal. When the pair meet on the battlefield, the result is a thrilling duel.
There is plenty to enjoy in Doran's productions, including the delightful portrayal of Mistress Quickly by Paola Dionisotti, Oliver Ford Davies and Jim Hooper's humorous interlude as Justices Shallow and Silence, Tim Mitchell's atmospheric lighting and Terry King's fights.
But there are also a couple of strange touches: Antony Byrne (Rumour) appears at the start of Part II wearing a Rolling Stones T-shirt and taking a selfie and Joshua Richards as Owen Glendower looks more like a hippy than a Welsh lord.
There are those who will argue that Hamlet and King Lear have more appeal than Henry IV Parts I and II. But doubters who see Doran's two plays will almost certainly look at them in a new light and concede that their influence is as heavyweight as Sir John Falstaff himself.
Reviewer: Steve Orme