Henry Rollins - Charmingly Obstinate

Regular Music
Assembly George Square Gardens
–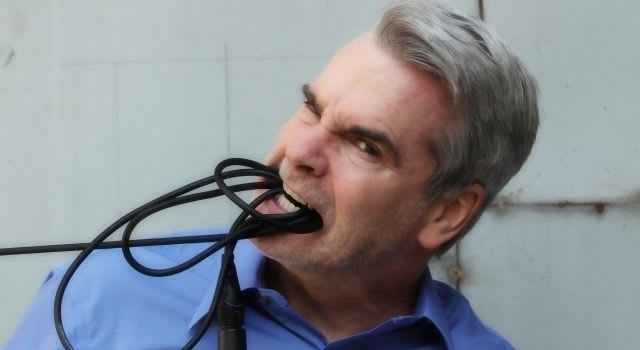 Henry Rollins, frontman of the hardcore punk rock band, Black Flag, now turned professional fulltime celebrity actor, presenter, writer and philosopher, returns to Edinburgh's Fringe with a new spoken word performance.
He's something of a contradiction. The thoughtful powerhouse, brimming with a towering and explosive kineticism that stands at odds with his 5 foot 2 frame, and a frenzied intensity and enthusiasm that feels barely constrained by his stillness and relaxed manner onstage. He's well known for his pounding punk rock and gravelly voice, yet his musical tastes lie with an eclectic mix of musicians that stretch from Barbara Streisand to the Ramones. And, as he almost sheepishly tells the audience, it's never changed.
Charmingly Obstinate, is Rollins's 6th tour of the Edinburgh Fringe Festival. After a four year haitus, he's back with a slightly bitter outlook, as this is a show about the self, about contradiction and about loss. Waxing lyrically with stories of his youth, his upbringing and his love of music segues perfectly into his discussions about his personal heartache at the deaths of the rock stars David Bowie and Ian 'Lemmy' Kilmister, both of whom he had known and whose passing affected him deeply.
The show may last a full hour and a half but, in the hands of Rollins, the time feels like it passes in moments. Rollins himself may be aging, as he himself mentions more than once, but the man and his words are as vital as ever.
Run, don't walk, to the box office, and snap up tickets for one of the remaining performances while you still can.
Reviewer: Graeme Strachan