Henry V
William Shakespeare
Shakespeare at the Tobacco Factory
The Dukes, Lancaster
–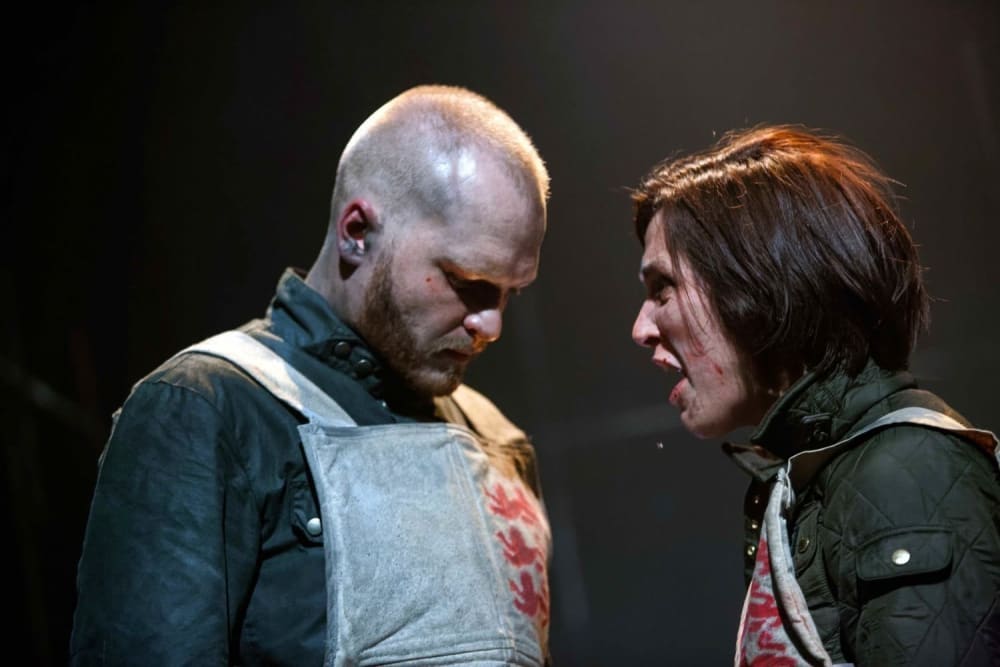 There's nothing new about Shakespeare's language, plots or themes having some traction to our own times but in this raw and exciting production of Henry V they come vibrantly to life like that day's headlines.
England is divided; a new leader seems unsure of themselves; intransigence across the Channel, and diverse interpretation of the law, leads to confrontation. Assisted by self-serving 'experts', a plotting hierarchy and—it is supposed—the will of the people, the country finds itself mired in conflict.
Sounds familiar?
Well when the Archbishop of Canterbury, at Henry's side, and the European President, that very day, both speak of the challenge of a Gordian Knot, then the intervening centuries might as well just fall away...
Such contemporary references, aided by modern dress, make this play about national identity and patriotism all the more resonant. It's a production, from Bristol-based Shakespeare at the Tobacco Factory, that is strong on the sound and fury of its story even if it seems less concerned with the detail of its diction.
In commendably keeping its two acts to 80 minutes apiece, director Elizabeth Freestone has her cast of 13 fairly rattle through the narrative. Ben Hall, in the title role, has a hulking stage presence and all the acting ability to convey the inner conflict of a monarch trying to be both leader and a good man. But his Henry is in a hurry and some of the speeches fly by like his archers' arrows, occasionally missing their mark.
As his reluctant bride-to-be Katharine, Heledd Gwynn takes all the time in the world to 'talk dirty' to the monarch in the play's climactic last scenes. As a power-dressed punk, she makes a fully-fleshed personality out of a role too often underplayed.
But then not one character here gets anything less than the closest acting attention, in a production that also spares nothing of the brutality of war, making one or two audience members flinch when witnessed in the intimacy of the theatre's studio setting.
Reviewer: David Upton