Henry V
William Shakespeare
Shakespeare at the Tobacco Factory
Tobacco Factory Theatres, Bristol
–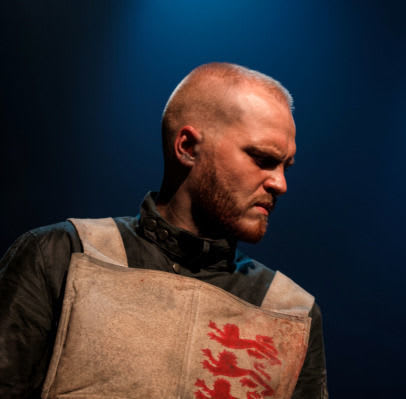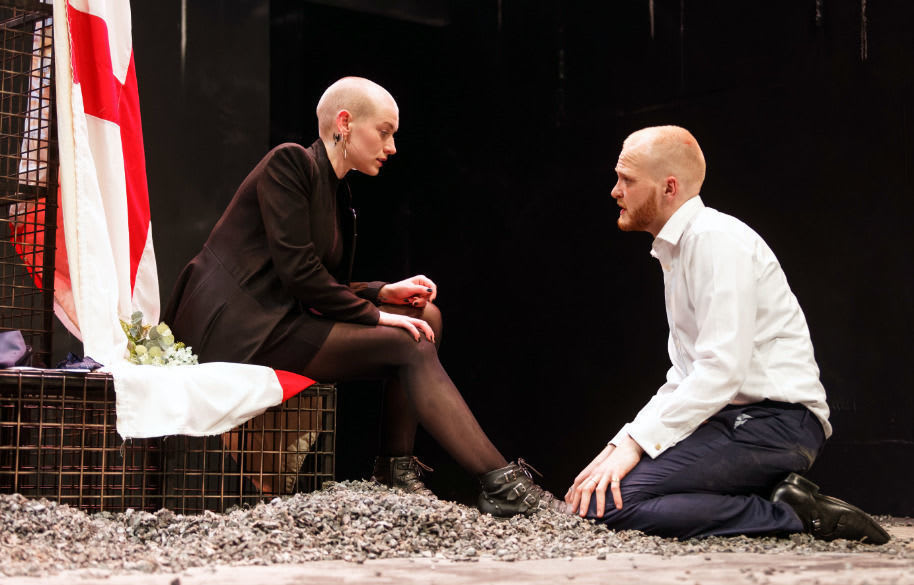 "Here was a royal fellowship of death". In the battle of Agincourt, the powerful die alongside the powerless, dukes are slain as well as luggage boys. Shakespeare's Henry V provides an explosive reminder that there are no winners in war, only a bloodied and diminished survival. What emerges from the visceral exchange is a need to heal divisions, both between warring countries and within each battered land.
At the beginning of Elizabeth Freestone's dynamic production, Henry is an awkward and uncertain king, clinging to the partying of his misspent youth. War with France seems not so much his decision as that of his closest advisers. But Ben Hall's Henry has a thread of steel, almost menace, running through him that gives credence to his transformation. Despite his hangover and slept-in clothes, slumped shoulders and uneasy gait, here is a man capable of threatening the citizens of Harfleur with rape and pillage and standing by as his friend Bardolph is brutally executed for looting.
What seems less obvious is that Henry will also become an inspirational leader, able to rally his troops before the approaching firestorm. But Hall crosses this divide with dexterity, delivering a thrilling "Once more unto the breach, dear friends". Now he is a warrior king forged in the crucible of war, bitter experience informing the growing wisdom of more thoughtful moral judgements.
Having already run for a month at the Ustinov in Bath over the summer, this Shakespeare at the Tobacco Factory production has had time to bed in, feeling at ease in its contemporary context. Lily Arnold's simple set of metal cage platforms strewn with grit is both an austere reminder of war's stringencies and a versatile backdrop, remoulding a podium for kings into the trenches of France and flag-draped coffins of the fallen. Only an over-reliance on two microphones to herald every proclamation of importance has the potential to prove a touch wearying.
Joanne Howarth as Chorus is a folder-carrying, spectacle-wearing bureaucrat who introduces each act with the resignation of one who has seen it all before. Her clarity of verse speaking is matched by that of the tightly-choreographed ensemble cast, who seamlessly switch allegiance in war from England to France and back again with nimble changes of jacket and insignia. Like the gun fodder of World War I, dying only yards apart, the foot soldiers on both sides have everything in common.
There's a prescient alchemy in Freestone's decision to remould Katharine as a shaven-headed soldier. Combining the roles of princess and dauphin, Heledd Gwynn portrays her as a punky feminist streetfighter who looks forward to the rigours of battle, but also plunges the depths of grief over her slain lover and meets Henry's wooing in the final act on her own terms.
Here Henry and Katharine's verbal jousting is full of ambiguity. This is no simple capitulation and the symbolism of their two shaven heads locked together in eventual embrace is striking. Sacrifices on both sides are needed for the first tentative buds of fragile conciliation to appear; Freestone's Henry V has mined the personal and political divisions of the medieval world and found in them our own.
Reviewer: Claire Hayes