Henry VIII
Camille Saint-Saëns, text by Léonce Détroyat and Armand Silvestre
Le Monnaie/De Munt
Le Monnaie/De Munt, Brussels, Belgium
–

Listing details and ticket info...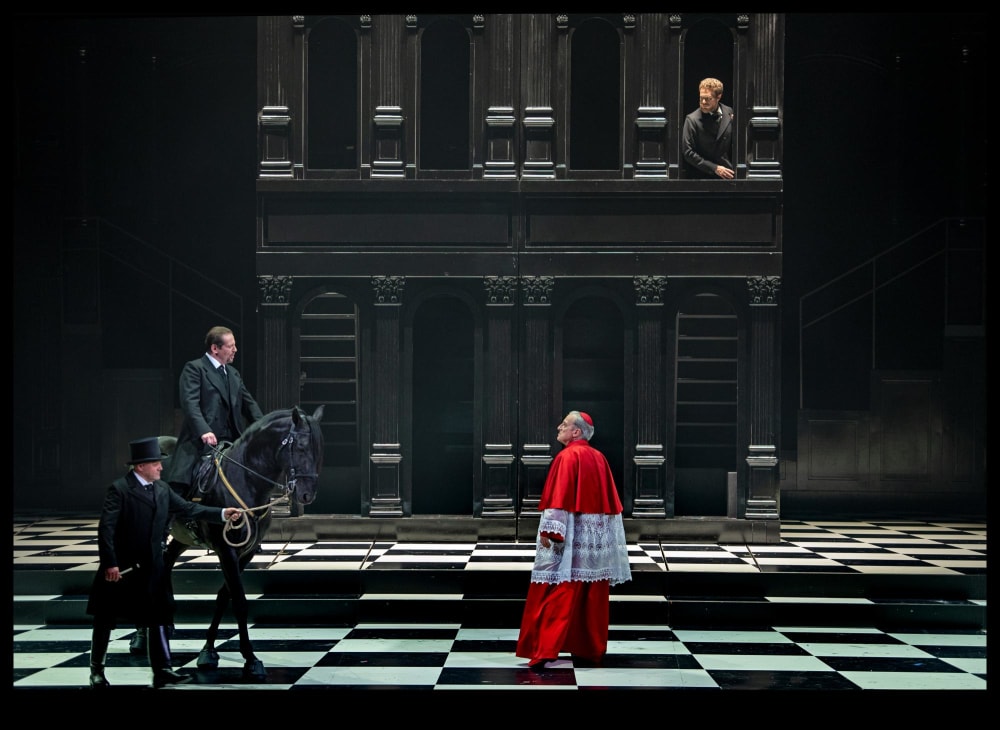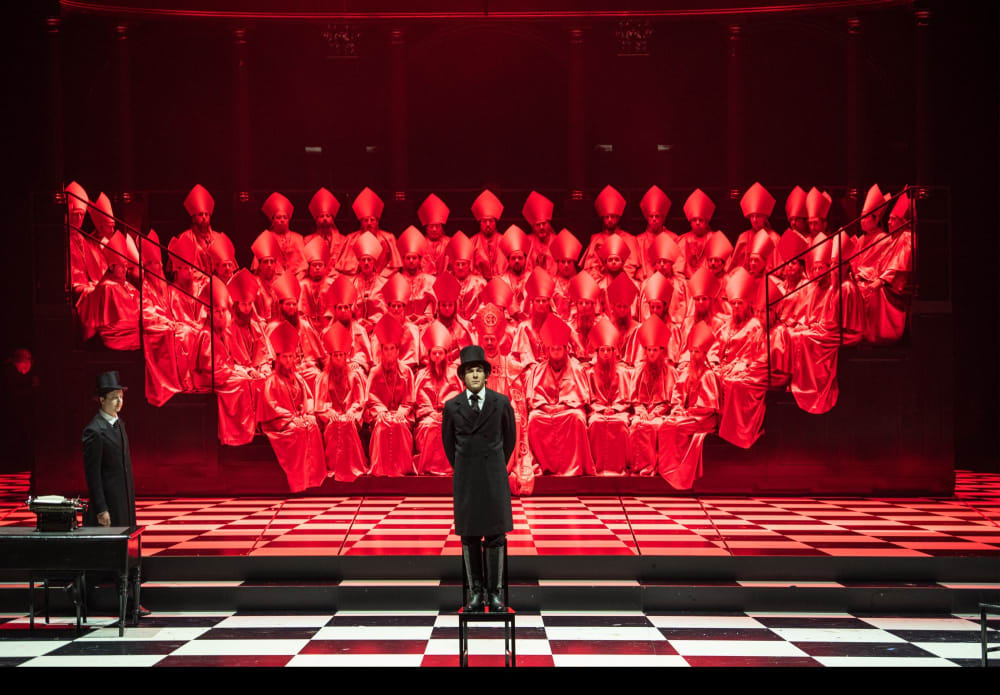 Camille Saint-Saëns's Henry VIII, based on Calderon's The Schism in England, premièred in Paris in 1883 and sounds very French. Hugely popular, it was rarely off the stage for the next three decades. I am surprised that it is so rarely performed today. The score is so melodious and the amorous and political intrigues are genuinely dramatic.
The main plot has Henry wanting to divorce Catherine d'Aragon so that he can marry Anne de Boleyn. When the Church of Rome refuses his petition, he defies the Pope's excommunication and declares himself the Head of the Church of England. Director Olivier Py has him imitating Napoleon's crowning and putting the mitre on his head himself.
There is a fictional subplot. Don Gomez is in love with Anne Boleyn, who got him the post of Spanish ambassador in England. There is a very real danger that an incriminating love letter by her may get into the hands of the king.
The one image of Henry VIII everybody has is the Holbein portrait. It's is a surprise to see the king in a modern suit and looking like Edward VII. In Py's handsome production, designed by Pierre-André Weitz, only Catherine of Aragon and Anne Boleyn are in Tudor costume. The male chorus wear top hats and frock coats. The female chorus wear elegant Victorian riding outfits. The grandiose three-arched set has a checkerboard black and white floor.
Py has a penchant for getting his lead singers to stand on chairs and tables, lie on the floor and crawl all over the stage. Henry plays one scene on horseback. There's even a visual reference to the train crash at Gare du Nord in 1895.
There is a strong cast. Lionel Lhote is a besotted Henry. Nora Gubisch is a fiery, scarlet, ambitious-to-be-queen Anne Boleyn. Marie-Adeline Henry is a noble Catherine, a shattered dying figure, lamenting happy days in Spain. Ed Lyon is a thoroughly decent Gomez. Vincent Le Texier is a man-handled papal delegate.
There are some great arias, duets and quartets. A high spot, chorally, is when Henry presents his petition for divorce to the Papal Synod (seated in blazing red), quoting the Book of Leviticus, that his marriage to his brother's widow is unlawful.
The production includes ballets—the most striking being Ivo Bauchiero's choreography for the nude-like dancers pouring out of a huge tapestry depicting Hell, their contorted bodies tumbling over each other erotically.
Le Monnaie / De Munt's impressive production, admirably conducted by Alain Altinoglu, can be watched free on OperaVision's channel and, hopefully, will encourage more revivals for Saint-Saëns's Henry VIII.
Reviewer: Robert Tanitch