Here's What She Said to Me
Oladipo Agboluaje
Sheffield Theatres and Utopia Theatre
Crucible Theatre
–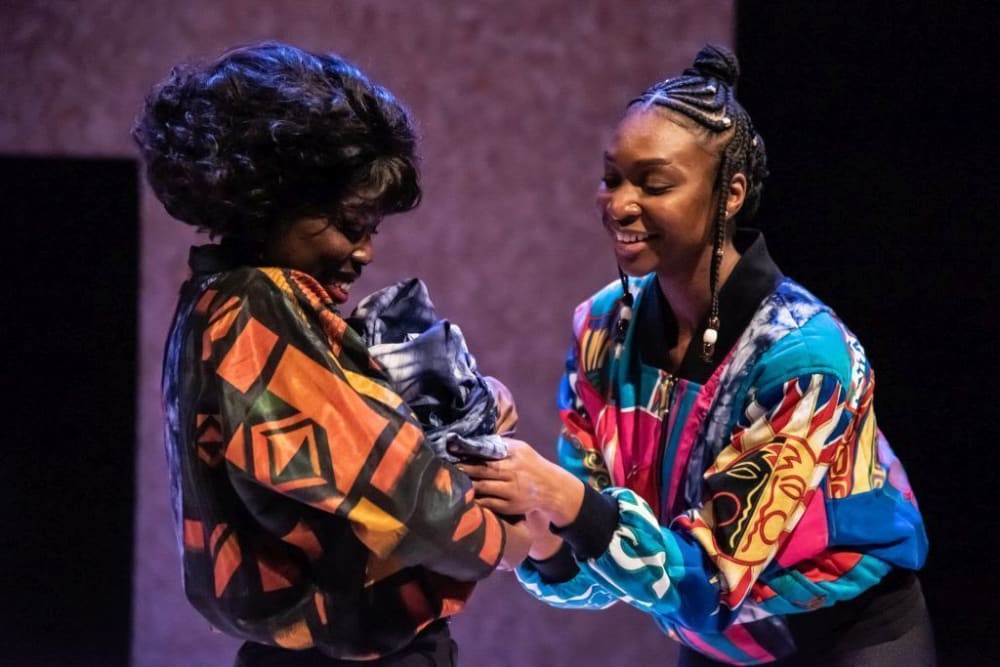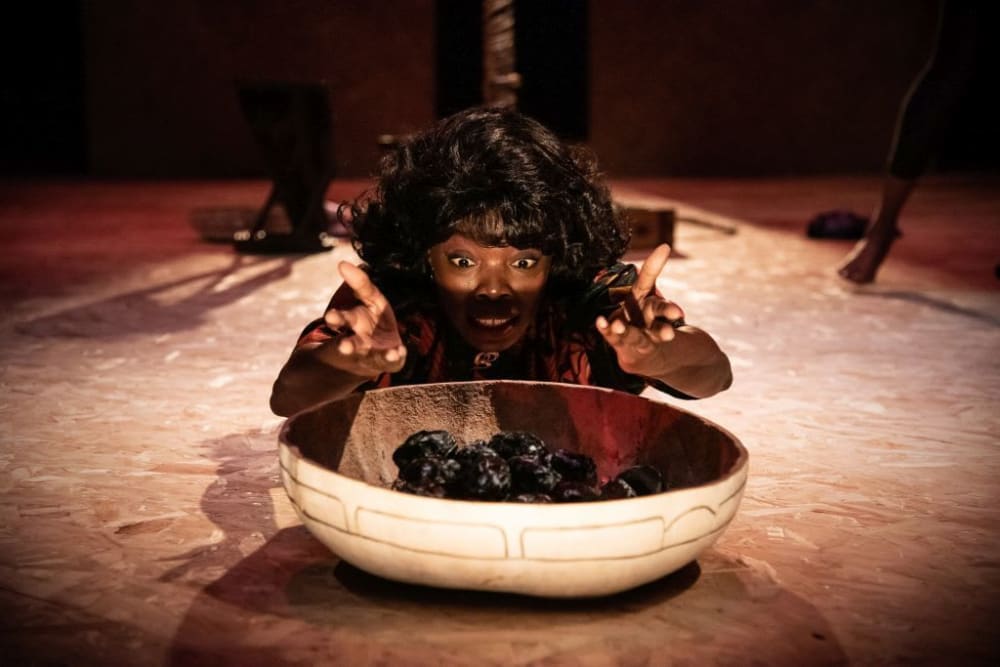 I was hoping to open this review by celebrating the opening of the Crucible's 'Together Season', some of which may go ahead, but events have overtaken me as total lockdown sets in again.
Access to the theatre was efficient and well organised with no close contact or crowding. E-tickets were checked, temperatures taken and a small army of masked helpers directed us to our spaced seats. Every possible safety precaution was in place. The auditorium seemed cavernous and empty, but once the play began, it was almost possible to put this out of mind given the extraordinary energy of the performances. The masked audience was muted but intense in concentration.
The play is presented by the recently formed Utopia Production Company, "dedicated to demonstrating the rich cultural heritage of Africa's theatre canon, dispelling stereotypes and encouraging authentic voices from the African Diaspora".
Here's What She Said to Me begins in pre-independence Nigeria and tells the story of women from different generations of the same family, a mother, two daughters and a granddaughter who have experienced life in the diaspora as well as their country of origin.
What is so refreshing about the play is that it avoids the familiar tropes of cross-cultural writing and focuses sharply on the women's gradual escape from traditional expectations, their increasing determination to fulfil their intellectual and creative potential and make independent decisions about how they want to live their lives.
The play, written by Oladipo Agboluaje, is a sequential narrative peopled by many characters, male and female, who are represented by three multi-talented actresses who sing and dance as well as act. The director, Mojisola Elufowoju, brings a female as well as a Nigerian perspective to family relationships as well as a plethora of delightful production ideas.
Ayo-Dele Edwards plays a wide range of characters but is mainly associated with the mother, Agbeke. We meet her first as a child and follow the educational success which leads to a London University place which she subsequently gives up in order to marry a fellow student who is a Nigerian Muslim. On returning to Nigeria with him, she is appalled to find number 1 wife already installed and viciously defending her position and horrified to find that she is relegated to the role of humiliated servant.
Her two daughters, represented by Estella Daniels (Omotollo) and Kike Brimah (Aramide), are also subjected to cruelty by the dominant wife and abused by an uncle. Omotollo also escapes to University in London where she meets a fellow Nigerian and marries him. It transpires much later that he has always been an illegal immigrant. Money paid out on legal fees impoverishes the family and forces a move to Leeds. Omotollo rejects her husband.
The granddaughter Aramide is again academically successful but has ambitions to become a fashion designer. Her opportunity comes when an established designer entrusts her with large sum of money to fund a major project. The boss's son becomes her lover but embezzles the money allocated to the project and leaves her jobless. She does not want his child.
There are many complex threads in this dense narrative, some of which are repeated. Each woman is intellectually able and encouraged by her family to achieve. While Agbeke hopes and prays that she can transform her life by producing a male child, Omotola gains independence when she rejects her husband and Aramide does not want her lover's baby.
While the play fulfils Utopia's intention to identify areas of human experience shared between British and African culture, the stage experience explodes with the language, song, movement and visual art of Nigeria. I would love to see the play again to become more familiar with it.
It is wonderful that the Crucible has made so much effort to reopen the theatre and let an audience in. But looking around at the empty seats and the lack of even muffled responses during the performance, there was a quality of sadness in the experience.
Reviewer: Velda Harris