Hewin' Goals
David Napthine
BackscratchTheatre
Craik Park, Morpeth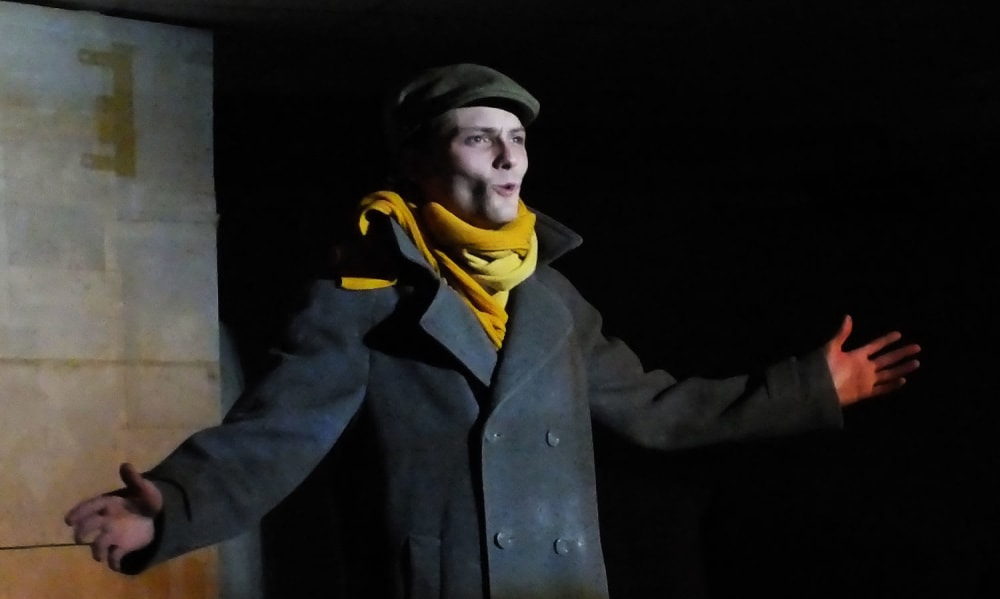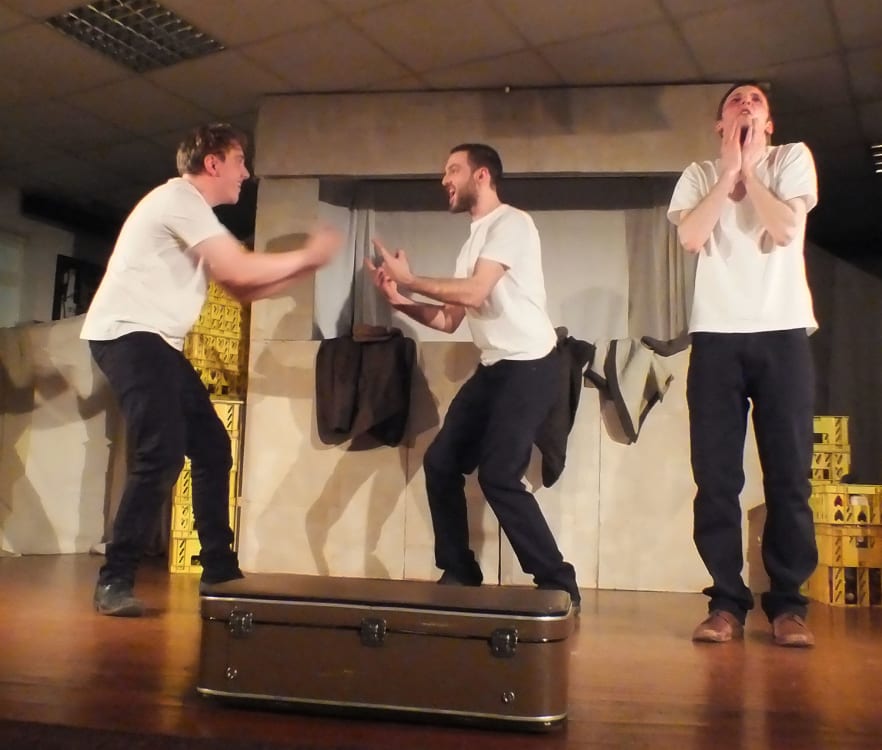 The Northern League attracts playwrights; Phil Woods wrote his play Northern Glory for its centenary 25 years ago, Trevor Wood & Ed Waugh recently penned Alf Ramsey Knew My Grandfather telling the story of the very first world cup in 1909—won by Northern Leaguers West Auckland—and now comes a new play from a new company, the Durham based Backscratch Theatre, celebrating the Northern League's 125th anniversary .
Hewin' Goals opened at Craik Park, home of Morpeth Town FC. It's in two 45-minute halves. But then it would be.
The publicity says "in association with David Napthine and Chris Meads"; the first is a writer, the second a director, but apparently the three cast members and stage manager (whose acting services are also called upon) were involved in both processes.
The Northern League is the second oldest league in the world (though not as old as Morpeth FC) and when I was a lad it produced a huge number of the then Amateur Cup winners, Crook Town, Bishop Auckland especially. It's held in great affection by many and, given the pampered, sealed-off lifestyles of the vastly overpaid, spoilt top pros, it's understandable. Plus which, it's a progressive outfit with a splendid monthly magazine, Northern Ventures, and a recent campaign to kick foul language off the pitch.
Morpeth FC's concert room attracted a sizeable audience, few of whom looked like regular theatregoers. And initially the cast, who call upon a good deal of audience response, had to work hard to elicit the same from men (and it was almost all men) who ironically feel no inhibitions about bellowing loud on the Saturday afternoon terraces. Theatre's a different culture though.
The cast stuck at it and the audience slowly loosened up. The differences in cultures was highlighted again at the interval (half-time?) with the grub. Few RSC performances offer free pizza and chips.
There's also a surreal sense to walking straight from the play venue out onto a floodlit pitch where Morpeth's youth team were training.
The story, subtitled "a celebration of the Northern League" sees three modern young men (played by Tom Burton, Jack Burton and Michael Daynes) trekking off on the trail of Harry Greenwell, a former Northern Leaguer who, postwar, played for Barcelona before managing them, then also managed successfully Peru and Colombia.
Greenwell's remarkable story and how he dragged a reluctant wife and daughter round the globe is big enough for a full play itself (and you feel the production at times tugging in that direction). Meantime, we follow the adventures of the young men (whose characters are only lightly developed) through various avenues of Northern League history.
Joseph Robson is the stage manager who also built the set of white sheeting and a folding cardboard screen onto which Link Blackburn projects his video images.
We, the audience, are set quiz questions along the way to ensure we're paying attention and each table is given the name of a Northern League founder member club. Nice touches.
Thus far, it's under-rehearsed, fairly rough and ready and needs more pace. But it's warm-hearted, from a new company still feeling its way and taking theatre to new places. This is always a challenge and always worth supporting.
The entire piece was put together from scratch in five weeks and a few more performances on its fourteen-venue northern tour will see it settle in.
Reviewer: Peter Mortimer