Hedda Gabler
Henrik Ibsen, translated by Michael Meyer
Galleon Theatre company
Greenwich Playhouse
(2007)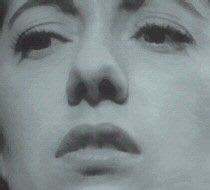 It is good to have a straightforward production of Ibsen's play without a heavily symbolic set or the contrived effects that have characterised some recent productions. Director Bruce Jamieson and his designer Hilary Statts have staged it very simply. There is not even a stove for burning Loveborg's manuscript. To suggest a real room, a curtained window and a pair of alcoves with brown wooden boarding and green walls make a pleasant change from the black walls so often seen in this theatre. It is set with sparse but elegant furniture and the ladies are beautifully dressed by Kate Kenward. It is a carefully controlled production, done with loving care but little emotion. This may be a serious look at the way in which society restricted women in Ibsen's time and an attack on bourgeois morality but dramatically it has many elements of melodrama. Here, apart from richly dramatic music between scenes and even underscoring some points in the action, the temperature rarely rises.
It is easy to see how Hedda, newly-married to the doting George Tesman, thought she would be able to dominate him for Christopher Raikes makes him a prissy innocent. Having plumped for a respectable place in society, when other marriage prospects seemed behind her, we get a good sense of her disappointment when her plans for being a hostess with an open house seem thwarted, but would this Hedda have excited the romantic interest of a bohemian writer or a sexually predatory judge? It is difficult to imagine her playing with her pistols.
Alice de Sousa makes Hedda a very cool bitch. There is little sense of the self-dramatising, romantic personality that uses such flowery phrases as 'crowned with vine leaves' when picturing her idealised Loevborg. We can see that her plans are not working out but we don't really get any sense of her supressed passion, of the frustrations under her mask of cold control and of her dislike of what is happening to her pregnant body until almost the end of the play. This is a perfectly justifiable reading but one that removes much of the tension from the drama. There is little suggestion of any past sexual frisson between her and Loevborg or previous pressures from Judge Brack.
Brooke Hender makes the judge a pretty cool customer too, the manipulator of others is more evident than the cock of the walk. Even William Ludwig's Eilert Loevborg is played with restraint. There is charm and restraint here but no trace of the wild man. It is easy to see how he has captivated Jane Stanton's uncomplicated Mrs Elvested, whose stepchildren he has been tutoring, but there is no sign of the hedonist which alcohol seems to release.
This is a production in which respectability rules and presents a world with which Hedda's romantic concept of suicide is at odds. It is no surprise to discover that even that is proved a delusion. In this reading her death becomes an escape from boredom with herself as much as dramatic gesture, while the busy collaboration of Tesman with Mrs Elvested is invested with a kind of hope. While faithful to the script it does not illuminate the text but makes one wonder why this play is always considered so important.
At Greenwich Playhouse until 2nd December 2007
Reviewer: Howard Loxton