HMS Pinafore
WS Gilbert and Arthur Sullivan
Regan De Wynter Ltd in association with Hilary A Williams
Hackney Empire
–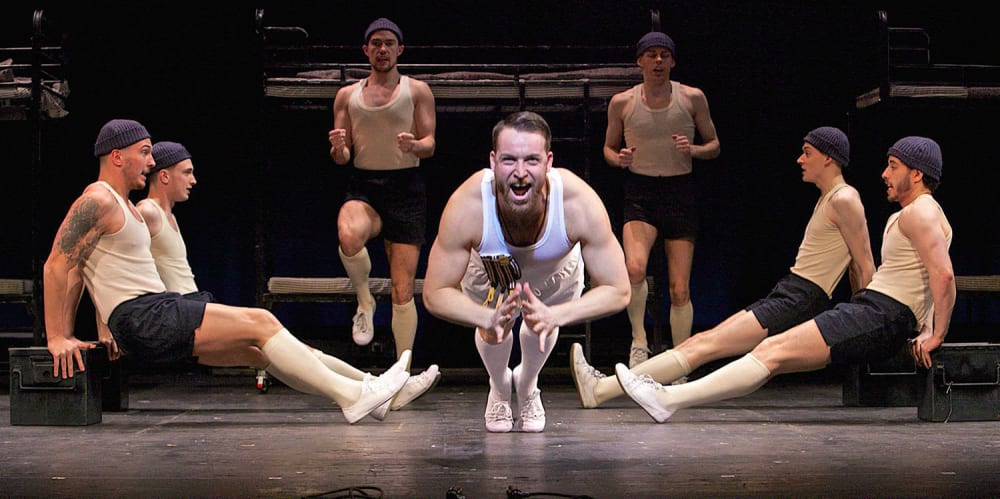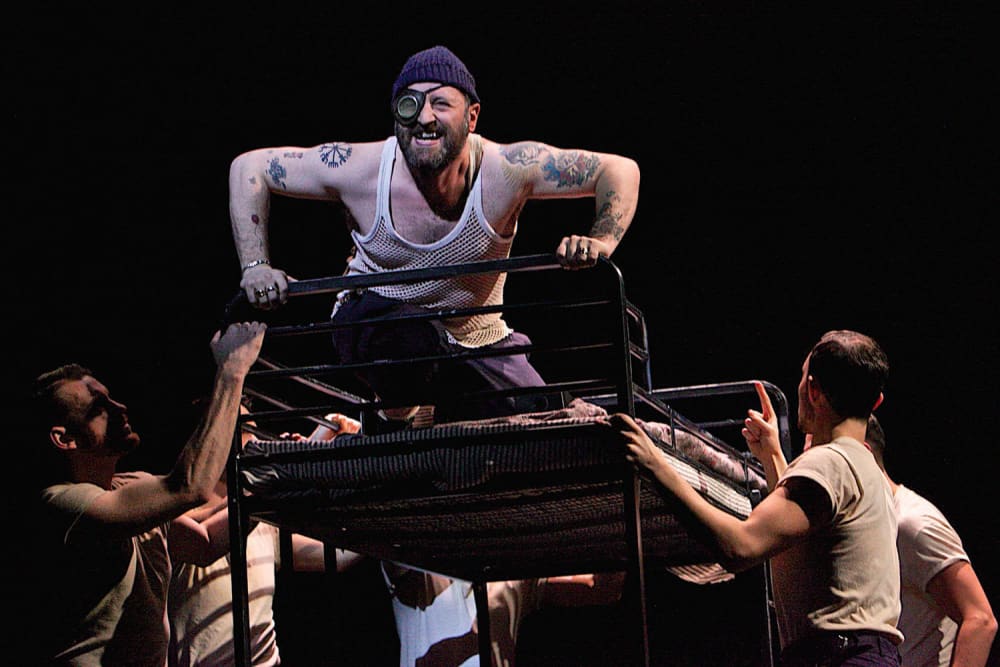 The latest of Sasha Regan's all-male productions of Gilbert and Sullivan, this fun-packed HMS Pinafore has already been acclaimed in its original form at the Union. Now with a new cast it sparkles again, filling this dramatically larger venue at the beginning of an eight-week tour.
At first you might think this was South Pacific, not G & S, for Regan sets it on a World War Two battleship in crew sleeping quarters. The scene is sailors on their bunks in the bowels of the ship, though, when they push bunks back, things are probably on deck.
The atmosphere could hardly be more masculine, yet these guys can switch to being charming ladies and then deftly switch back again. There is no getting up in drag; a scrap of paper to decorate the head or the way their kit is worn becomes a gender symbol but this is all down to performance and, as with a panto dame, this makes humour possible that might jar if these were real women.
There is no change to the script or music, and accompaniment is only on piano (and a few piping notes on a penny whistle added at opening and closing), but with MD Richard Bates at the keyboard you don't miss the band and the singers have a clarity that is refreshing—and a range that is impressive as they hit those high notes.
Regan's staging and the choreography of Lizzi Gee are continually inventive with navy drill, gym exercise from push ups to skipping ropes that combines testosterone with tippy-toes. There are lots of visual jokes but it is the energy and spirit of the whole enterprise and the concentrated dedication of the performers that makes this so successful; you can't not enjoy it! It is miles away from old D'Oyly Carte Opera style but Gilbert would surely have loved it (and Sullivan too maybe, though their tastes were different).
This is very much a company show, but the crew is lead by a very gallant officer in Neil Moors's Captain Corcoran. He may have the class prejudice expected but with such a warm personality you can't hold that against him. His daughter Josephine has been brought up to think the same way but she loves against instruction. Alan Richardson gives us charm without trying to look pretty and an open innocence with just a touch of female guile.
Helmsman Ralph, whom she loves beneath her station, is an ordinary uncomplicated lad and Keith Jack plays him with appropriate openness. And Alex Weatherhill is an amazing Buttercup, setting the standard for female impersonation with his clear notes and relaxed interpretation. Compared to her, the "sisters, cousins and aunts" who accompany the First Lord of the Admiralty when he comes aboard are much more twittery girlish and very funnily so.
His Lordship, Sir Joseph Porter, often steals the show in this operetta and it is to the credit of David McKechnie that he gives a faultless and hilarious performance without unbalancing a production in which everyone is fully committed and in which each creates a very definite character as muscled men turn into coy cousins.
Sasha Regan has done it again. Bravo!
Reviewer: Howard Loxton