Hoke's Bluff

Action Hero
South Street Arts Centre
–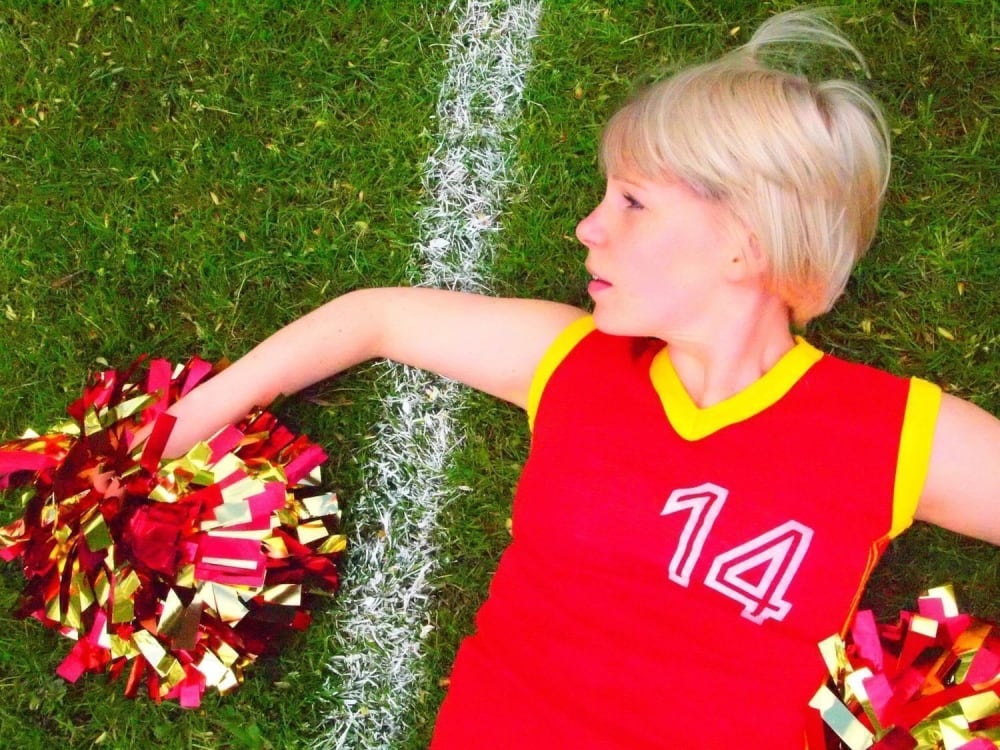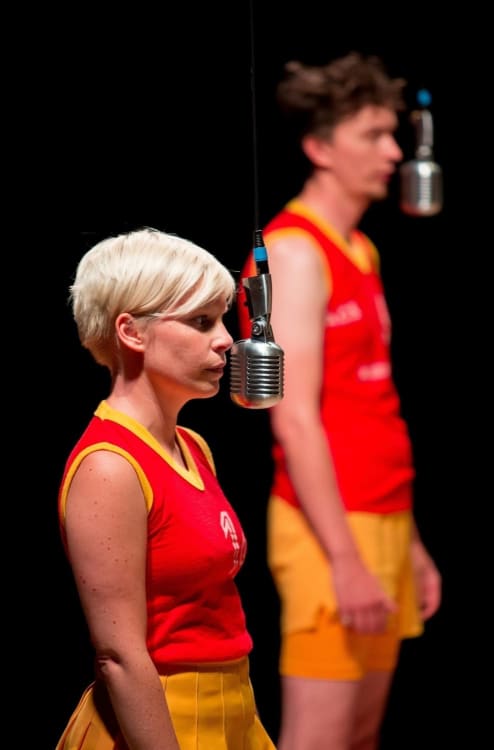 Like a beat poet, Action Hero guides its audience through the rhythmic rise and fall of the melodrama of a teenage jock and cheerleader, paying homage to every American teen cliché along the way.
Hoke's Bluff is an affectionate portrait of a stereotype, a nuanced representation, with a wink of humour at the over-glossy, over-emotional, hyped-up college sports world that is such a central part of the culture exported from the USA. It's so far from the British sports world, and yet it's a narrative we all know and secretly love.
We are trained from an early age to read this narrative, the obvious love story, the underdog, the struggling hero who looks like he will fail but saves the day at the last minute.
It's every teen sports film you've ever watched, it's every road movie, every love story, every coming of age tale, it's an everyman story, and it's one we all recognise. But the everyman story has, unsurprisingly, a real man underneath it, every stereotype is someone's reality somewhere.
This is a brilliantly crafted piece of storytelling; it has stripped anything extraneous from its edges, which is ironic considering most of what takes place on this type of sports field is extraneous to the actual sport. It never satirises or makes fun of the genre or the world in which it is so deeply rooted. Instead it celebrates it with a knowing glance, with a nod to the absurdity of it all.
The performers slip seamlessly between narration, character and physicality, and deliver effortless laughs and a beautifully self-indulgent pathos. I found myself laughing at myself laughing at the genre; I was aware of how well I knew this story, of just how much of this world I had accidentally absorbed over the years and I laughed at every pun and reference they made, because I recognised them all.
This is great contemporary theatre, simple and effective, engaging the audience directly from start to finish. We are enveloped in the world from the second we step inside the theatre space whilst still feeling like knowing outsiders. It is well crafted, well produced, well written, and genuine speaks to us as part of the show, part of the team at times.
The real hand gestures from sports officials are acknowledged for what they really are, a semaphoric secret language that somehow controls all the players, and it is a brilliant additional layer, providing a strange and mysterious sub-narrative that constantly accompanies the action.
This show isn't heavy or profound, but it would be less affecting if it were. Instead it affectionately teases its subject matter and makes no leap of faith in assuming that we are all in on the joke.
Reviewer: Liz Allum