Holding the Man
Tommy Murphy, based on the memoir by Timothy Conigrave
Above the Stag Theatre
–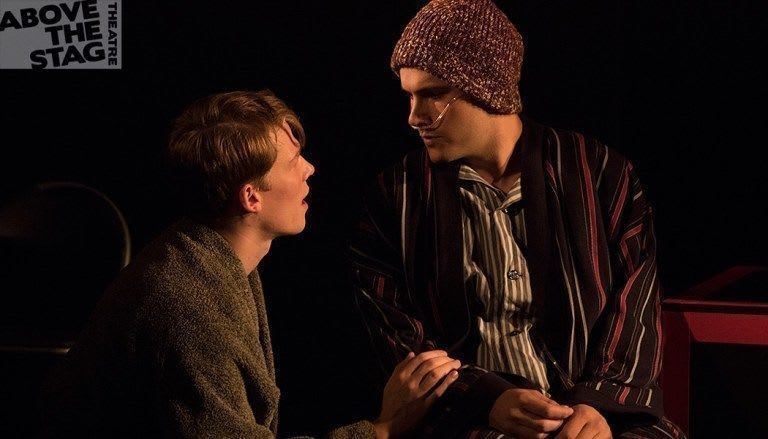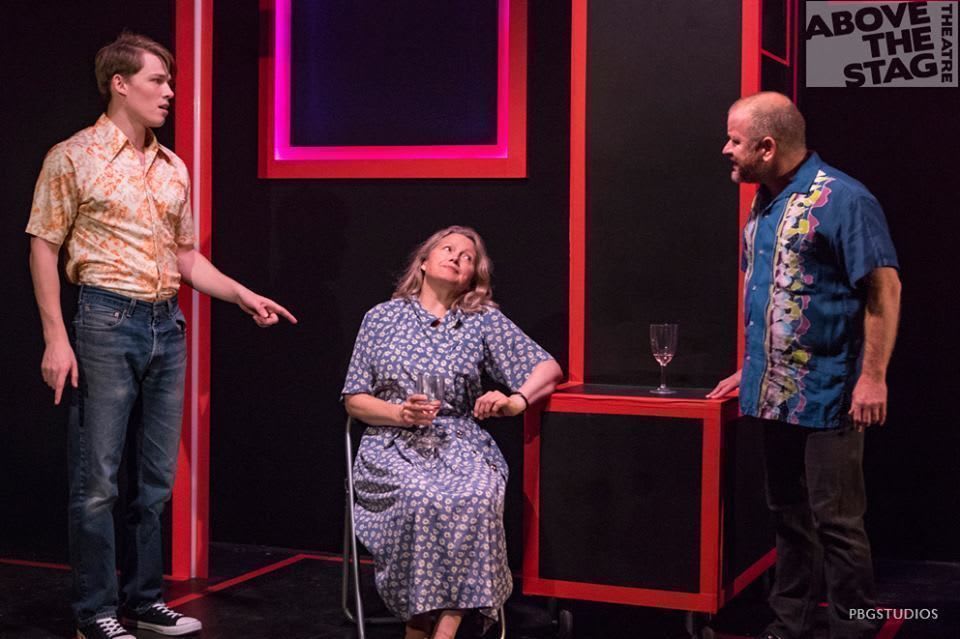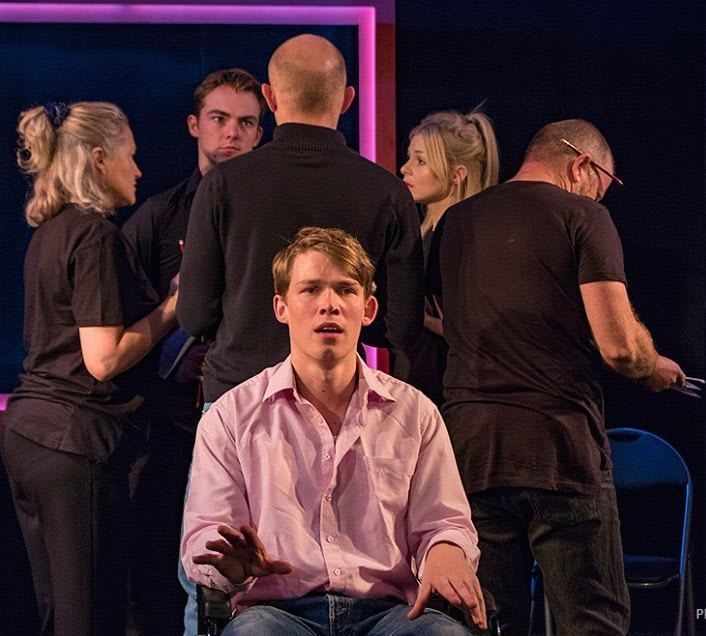 This revival of Tommy Murphy's play about a gay relationship that lasts fifteen years, from schooldays until death, is set in Australia in the 1970s and 80s. It is a real life story based on the memoir written by Timothy Conigrave about the love between himself and John Coleo in the years between John's death from an AIDS related cancer in 1992 and his own two years later.
First staged in Australia in 2007 it had its London premier at the Trafalgar Studios in 2010, with a film in 2015 and a recent production at the Brockley Jack but this new production, directed by Gene David Kirk has already had to extend its run.
House designer David Shields provides an abstract setting for its multiple scenes and, especially in the first half, many of the performances seem deliberately stylised in their depiction of the Australian gay scene but the central couple are played with a sincere intensity by Jamie Barnard as Timothy, already declaring his sexual orientation when only nine-years old, and Ben Boskovic as John, captain of the school football team, whom he falls for. As a young lad a friend suggests perhaps it is time they "stopped playing at poofters" and an adult actor playing the Straw Man in a show with his school chum Juliet (Faye Wilson) as Dorothy, suggests he shouldn't make his mind up so early -- but Tim is quite sure.
Once they've met Tim and John are soon having two-hour phone conversations and an exploratory kiss begins years of commitment and then living together until Tim feels he's missed out on things and asks for a trial separation, then goes off to be a student at NADA (Australia's national drama academy). They do get back together bot discover both have AIDS so this is a story not only of a relationship but reactions of family and the AIDS epidemic.
At first scenes seem very fragmented and Tim's involvement with gay activism and AIDS awareness gets only peripheral treatment, the play charts a relationship rather than presenting rounded biographies but there is a core truthfulness in John's monogamous loving set against Tim's more hedonistic nature.
With ensemble actors playing multiple roles, cross-gender casting is sometimes exploited for comic effect, as in Joshua Coley's outrageously funny performance as Timothy's mother and in a wild scene with boys having a sleep-in at Tim's place having a group wank-off. There is also an hilarious sendup of a drama school workshop with Liam Burke as the class tutor.
The plentiful humour and the use of pop songs to mark the years passing (at least for those with a better knowledge than mine of music through the 70s and 80s) gives the show an upbeat that prevents it becoming sentimental. It makes the later scenes seem much deeper and more serious. Packing fifteen years into two hours doesn't allow for real exploration but it charts experience with which many gay men will identify and becomes increasingly moving as the story progresses.
Reviewer: Howard Loxton