Holes
Tom Basden
Arcola Tent
–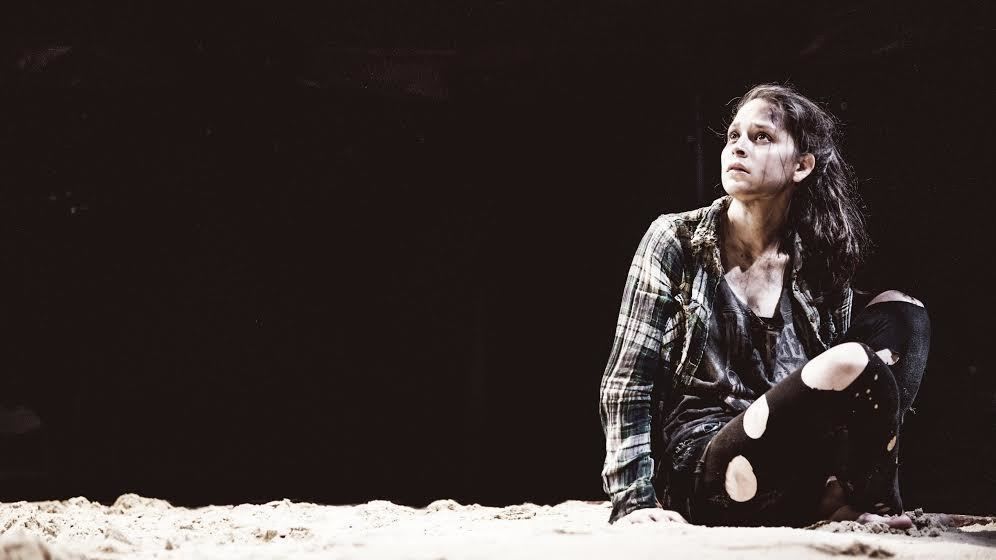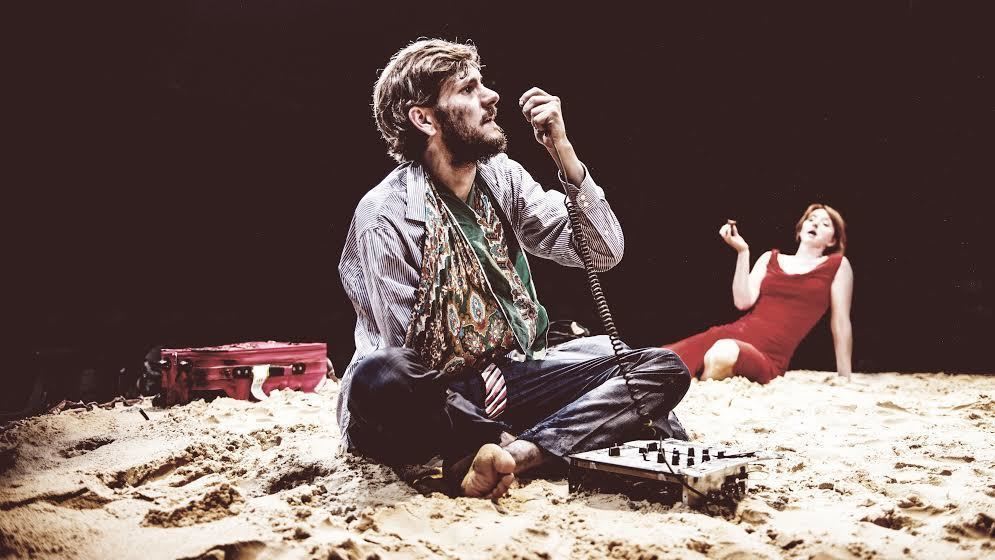 During this wonderfully hot British summer, you may find a stranded foursome on a sand-filled circus drum, appearing to be on a hot island but actually, they're playing in a suitably tropical Arcola Tent.
Considering that, since this play was penned and after its première in Edinburgh last year, one plane has vanished completely and three have fallen out of the sky within the last fortnight, you can appreciate why it's somewhat topical.
Instead of mulling over the unfortunate timing of this run though, you're much better off to appreciate this play for the fast-paced, witty, touching thing of beauty that it so effortlessly presents itself as.
Ian (Daniel Rigby), Gus (Mathew Baynton) and Marie (Elizabeth Berrington) are thirty-something year-old colleagues, on their way to a conference that none of them want to attend.
Marie treats the crash as the holiday she's been dying for, Ian to unleash his caveman-like instincts, and Gus to put each of them down and get drunk. Teenager Erin (Sharon Singh) is the fourth survivor, somewhat underwritten, but crucial nonetheless.
This solid cast delivers this refreshingly brilliant tragicomedy with ease, and where the play succeeds is where it doesn't try too hard. The final scene is frustratingly disappointing and much too disjointed, but the vast majority of this play is some of the funniest contemporary theatre to be found, surprisingly so.
It's difficult to find a fault; it's intelligent when you dig deep and an absolute blast on the surface.
Reviewer: Adam Penny