Home/Killer Pig
Micaela Taylor/Sharon Eyal
Rambert 2
Curve Theatre, Leicester
–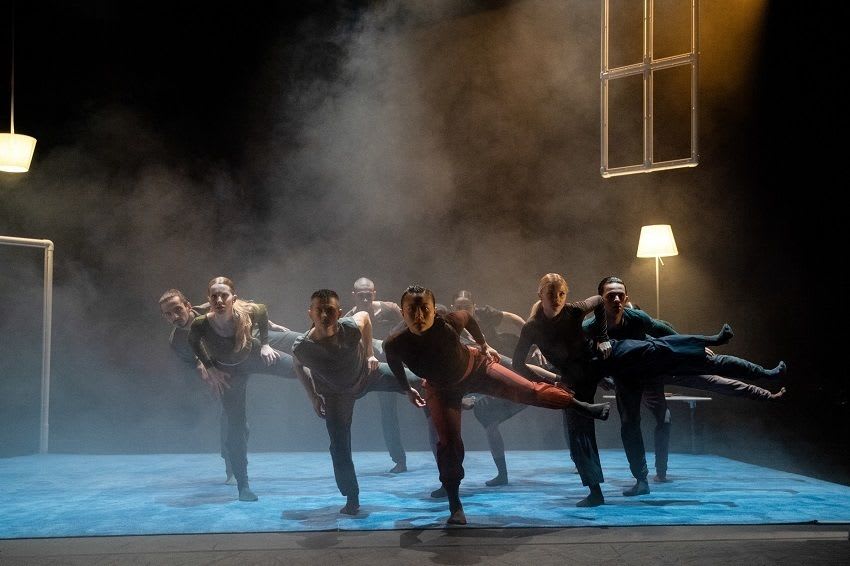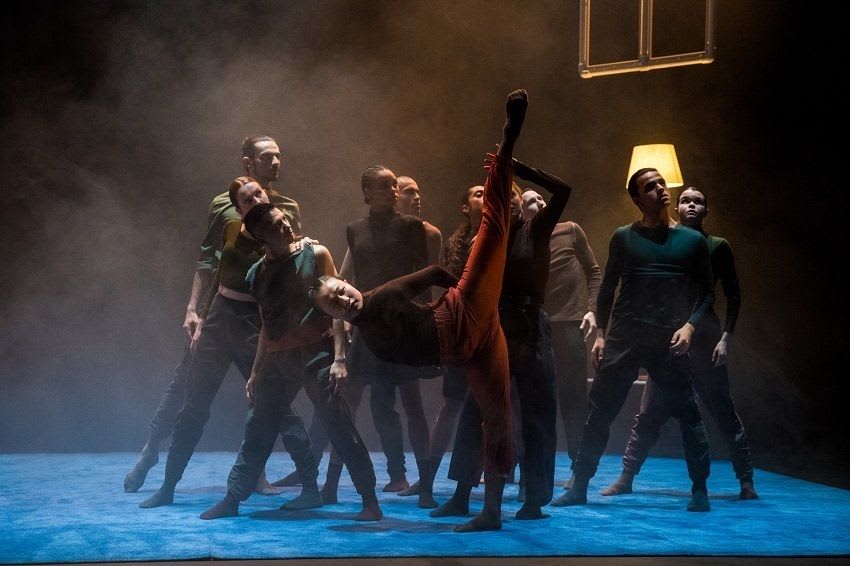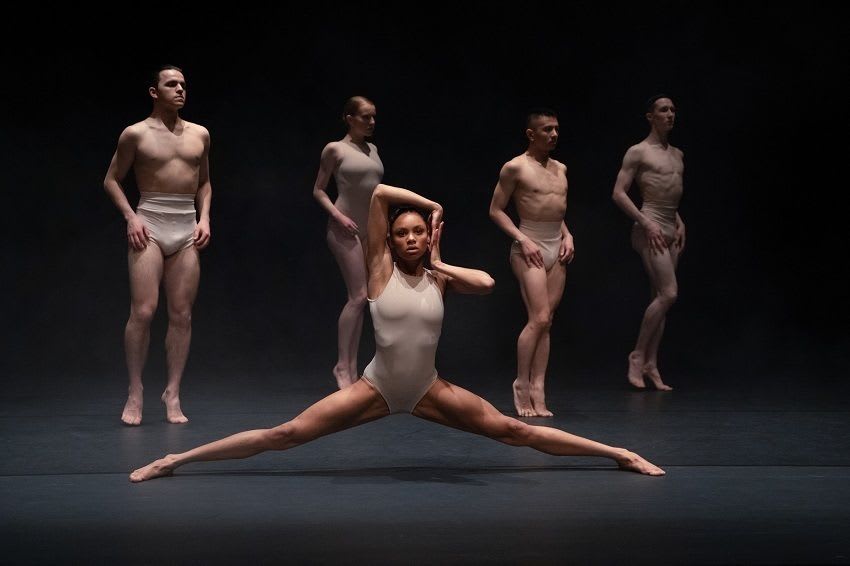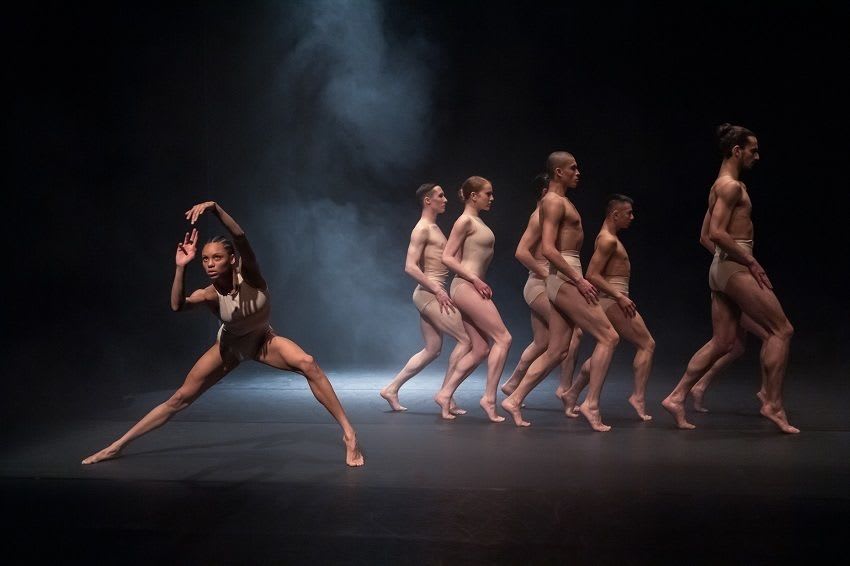 In February 2020, a significant 'just before' date as we now know, auditions were held to find dancers from around the world to join the Rambert2 ensemble. Eleven were chosen for their "outstanding ability and individuality" and represent the 2020/21 cohort.
This UK tour represents their on-stage debut as a company, and features a new piece, Home, choreographed by Micaela Taylor, and Killer Pig, with choreography by Sharon Eyal and Gai Behar, and which premièred for Rambert2 in 2018 (and Carte Blanche in 2009).
A dimly lit stage reveals a door frame stage right, a window, small table and lamp stage left, and the floor covered in a thin, square rug. Home.
Judy Lao is the central figure in this piece, as she appears to settle down to sleep in her home. A sinister tableau of dancers waits behind her. To a soundscape including the dancers' breathing, repeated words on a crackly recording, and vocalisations from the dancers, we then take a tour around Lao's headspace. An unsettling experience, as demons and anxieties are confronted.
Taylor's choreography features jerky, staccato movements, mechanical almost, and exaggerated facial expressions. Fleeting sequences of typing at a keyboard, repetition, unable to leave. An alarm goes off, a voice repeats "this is not a dream". This feels very much like a depiction of what the last 18 months have been like for many, condensed into 30 minutes. An uplifting end, however, with a change in tone, a more jazzy sound and fluid movement as if waking and beginning a new and better day.
After the interval, eight dancers return, stripped down to barely-there costumes. To Ori Lichtik's throbbing club beat and pulsating rhythms, the dancers constantly group and move around the stage space, often breaking out from the pack in solo sequences (particularly Comfort Kondehson), or in twos or more. These group movements suggest flocking and birdlike qualities; where one goes, the others follow.
Killer Pig is a supremely physical piece incorporating ballet and hip hop; Eyal and Behar's choreography shows off the form and musculature of the human body as the dancers contort and hold challenging positions, then glide back to 'flocking' as they work their way around the stage. It is thrilling and mesmerising, with all dancers bringing their own style to this brutal ensemble piece.
The dancers: Loïc Ayme, Judy Luo, Pierre-Antoine Bardot, Caiti Carpenter, D'Angelo Castro, Comfort Kondehson, Emma Spinosi, Jonathan Wade, Archie White, Seren Williams and Verity Wright.
Reviewer: Sally Jack