Home Truths
Nessah Muthy, Chris O'Connell, E V Crowe, Anders Lustgarten, Heathcote Williams, Sarah Woods, Sohali Bhattacharyya, Stef Smith, Lin Coglan, David Watson.
Cardboard Citizens
The Bunker
–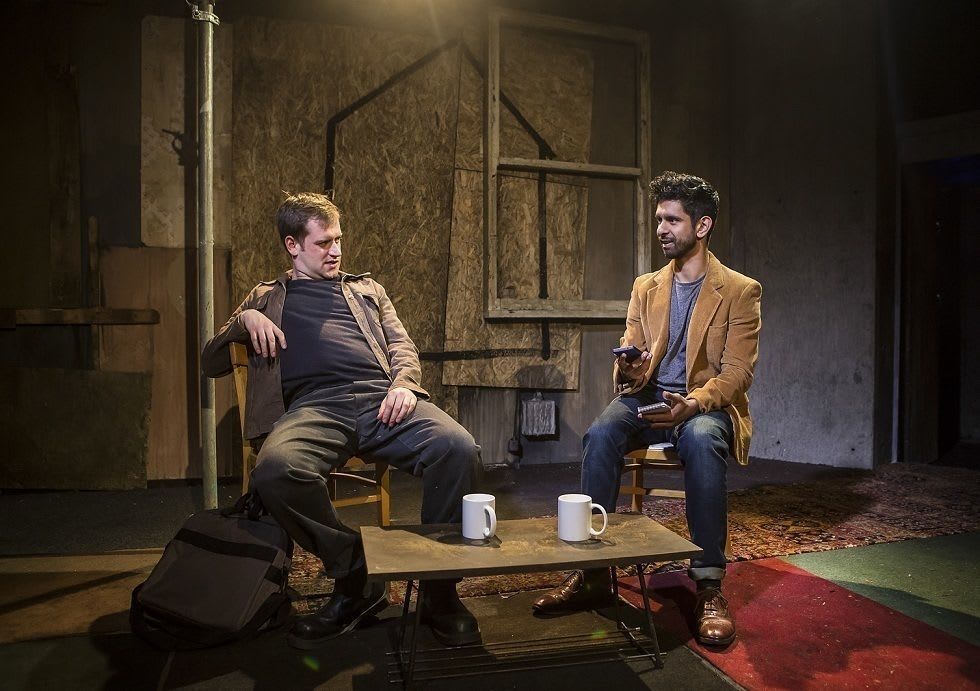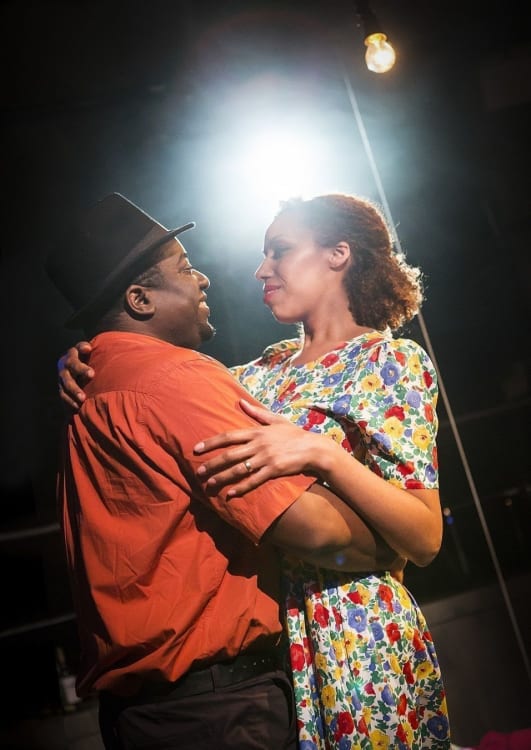 Housing difficulties are never just housing difficulties. They affect every other aspect of your life from where you can work to whether you are in any position to get an education. They can also become crises for your family and the wider community.
A partial history of some of these difficulties over the last hundred years is explored in nine plays performed by Cardboard Citizens. These are divided into three groups of three plays referred to as cycles. Each cycle lasts approximately two and half hours and follows a similar pattern.
A mixture of brief sketches, songs, dance, newsreel clips and individual often moving testimony precedes and follows each play.
Put in the Schwarzes and de-stat it by Nessah Muthy (Cycle Two) links the cruelty of the 1957 Rent Act with the Notting Hill riots the following year, and how these impact on one white and one black family.
The Act created a financial incentive to replace tenants. The sinister figure of Peter Rachman (Caroline Loncq) uses intimidation and violence to drive out existing white tenants in Notting Hill and replace them with less secure non-white tenants. His activities along with the rabble rousing of Oswald Mosley are shown to increase racial tensions and riots.
One of the sharpest-written plays, Grip by Chris O'Connell (Cycle Three) also deals with the terrible absurdities of insecure tenancies. It takes us from a public meeting in a contemporary city where a reporter (Mitesh Soni) is questioning a council leader's refusal to condemn evictions by private landlords, through a later interview with a landlord who explains the financial incentives of such evictions to the disturbing impact a threatened eviction has on Lorna (Caroline Loncq) who has just been diagnosed with stage four cancer.
A number of the plays seem slightly surreal. In Nostalgia by E V Crowe (Cycle Three) Anna (Mariam Haque) spends the entire play in a sleeping bag yearning for a home and literally suffering from nostalgia.
The House with the Yellow Front Door by Anders Lustgarten (Cycle Two) begins with Michael (David Hartley) arguing to his father (Jake Goode) that he wants more control over the council house where he lives so that for instance he can paint his door yellow. Despite his father's moral objections, Michael takes out a loan to purchase it under the Right to Buy scheme, and uses the capital as the means to invest in a future home in Spain. However, as interest rates change and his debt grows, Michael finds that his plans come badly unstuck.
Heathcote Williams and Sarah Woods's bright optimistic account of 1970's London squatters in The Ruff Tuff Cream Puff Estate Agency (Cycle One) illustrates how ordinary people can take empty properties and distribute accommodation rent free to anyone who needs a home.
All of the plays have something interesting to reveal from the hopes of soldiers returning from the war convinced that everyone should have the right to a home, to the rich social reformers who tried to organise the building of better provision for the "deserving poor".
I found Cycle Two more satisfying and entertaining with its mix of styles and clearer story lines. It was less easy for me to warm to Cycle One where the play Slummers seemed to take a long time to make a simple point, and the play Back to back to Back often seemed contrived and awkwardly trying to be poetic.
However there are many powerful moments in an overall fine production in which the acting is always impressive from individual character portrayal such as that of the cancer victim Lorna by Caroline Loncq to the amusing brief appearance of Mitesh Soni as Thatcher.
Cycle Three ends with the following claim attributed to Shelter 2013: "we use twice as much land for golf courses as for homes."
Perhaps we should be making a bit more of an effort in building homes.
Reviewer: Keith Mckenna