Hong Kong City
Max Wilkinson
The King's Head Theatre, Islington
–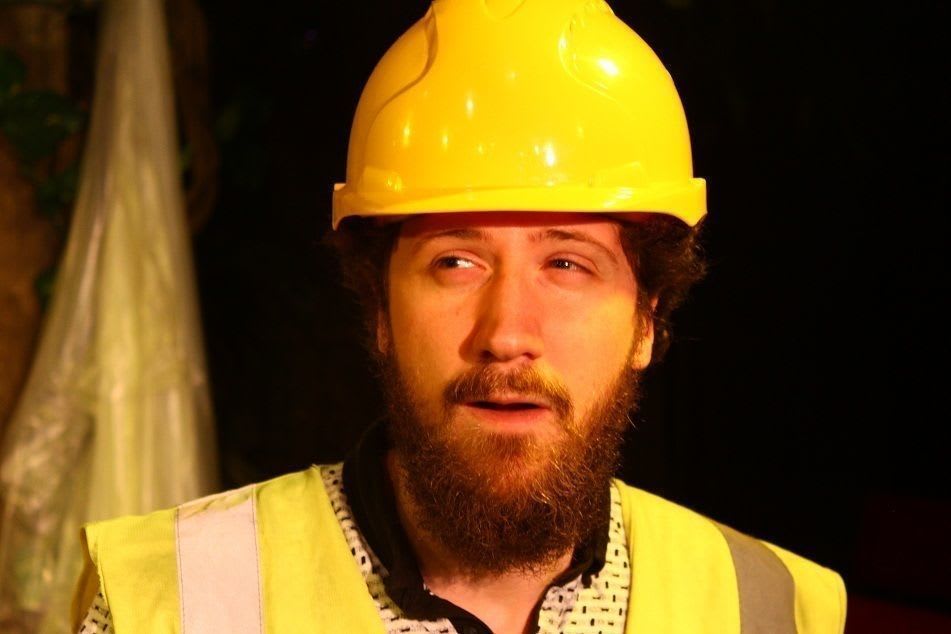 The character Sidney (Brian Merry) is a successful property developer in Max Wilkinson's Hong Kong City. He is one of those who are clearing traditional London communities and replacing them with the investment opportunities of the very rich.
Everybody seems to have a negative view of him. His friend Heller (Abner Motaung) tells Sidney's son Quin (Charlie Warner) that his father is a snake. That doesn't surprise Quin who admits that he doesn't like Sidney.
We are not told what Sidney may have done to deserve this reputation. One character does claim "there is something rotten in the city of London" but we would have to guess what that was.
Despite this, when Quin returns to London he agrees to work at his father's building development at the Elephant in Southwark and is soon meeting up with housing activists who are determined to stop the project.
The housing activists are little more than cartoon figures. When Quin tells Sydney that "they don't have a plan, they are idiots," we have no reason to doubt he is right.
It is never quite clear where Quin has been or why he has been out of contact for some time, though he claims very unconvincingly to those who ask that he has been working in the Democratic Republic of Congo. To his friend Celine (Natasha Culzac) who insists that he is lying, he says he was in Preston.
The play is the story of the fractious relationship between father and son. Quin is a disappointment to his father who seems to agree when Heller calls him effeminate.
Quinn is unsettled and unhappy. He is rude towards Sidney's associates and mocks the housing activists. His friend Spencer (Davut-Sebastian Atterbury) describes him as simply indifferent to everything. Sidney responds to this by saying that "indifference in great ones should not go unwatched."
As a character, Quin is too vague to pin down or empathise with. The only character in the play given any development or substance is Sidney.
Like many men, he feels the need to express himself physically and is constantly tense with a restless energy. His suspicions of others includes his son but he persists in trying to achieve something with Quin that at times amounts to bullying.
This is not enough to really hold our attention. The narrative is weak with unexplained elements such as the purpose of the mystery behind Quin's absence.
The dialogue is mostly uninteresting and occasionally not particularly believable. Would for instance Sidney really incorporate Shakespeare into important conversations?
This play has nothing to say about the housing situation and only the schematic early version of an account of a difficult father and son relationship.
Reviewer: Keith Mckenna