Horrible Histories Horrible Christmas
Terry Deary
Birmingham Stage Company and Derby Theatre
Opera House, Blackpool
–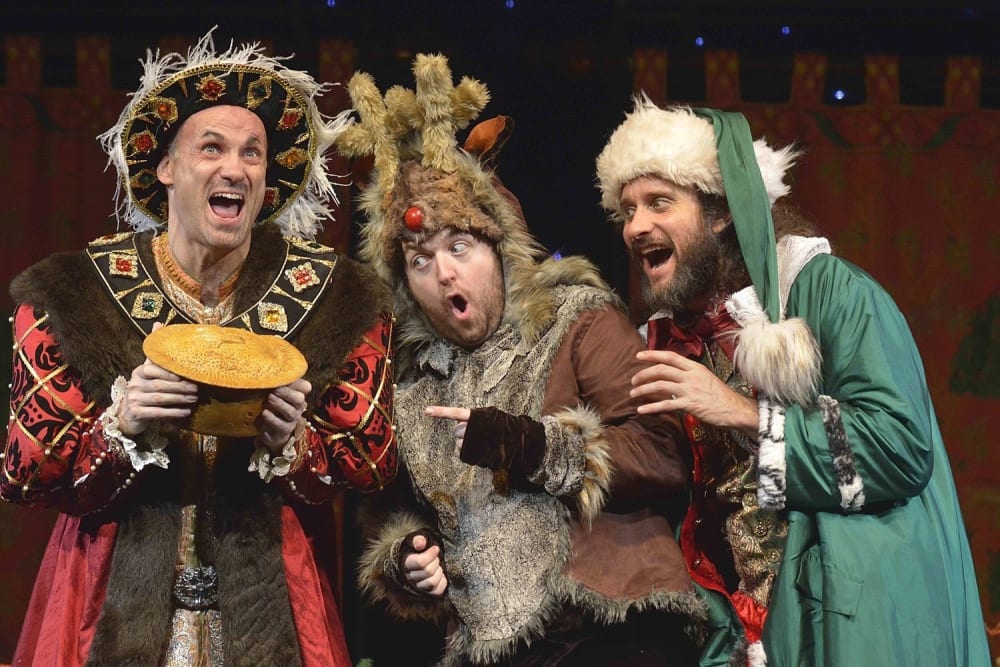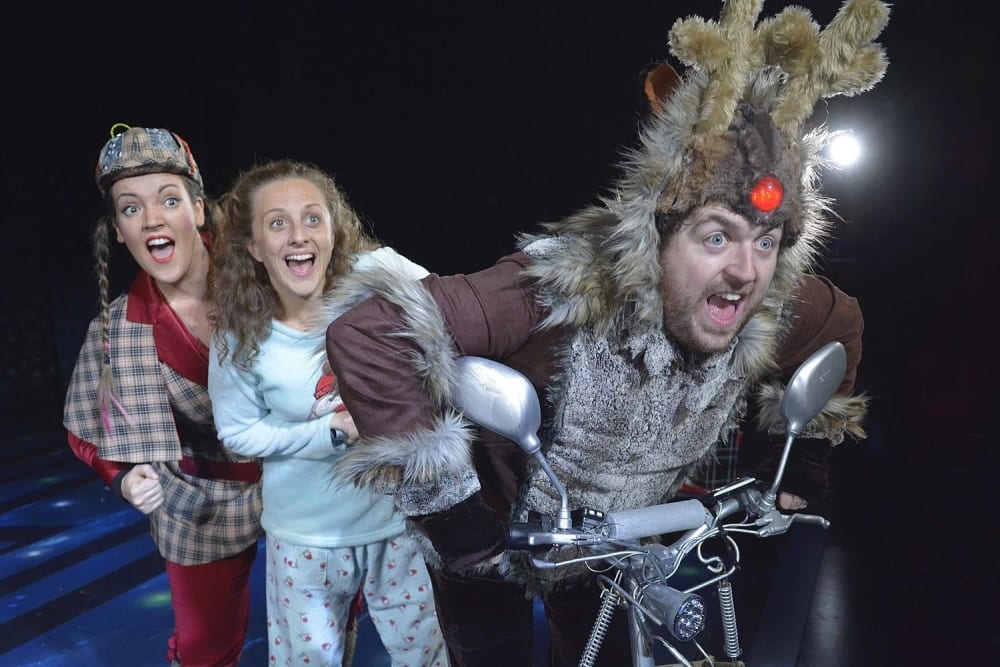 What starts out as a light-hearted history class about festive traditions rapidly becomes an object lesson in how to stage a proper pantomime.
(One that several other theatre companies might do well to mark and digest?)
Horrible Histories Horrible Christmas also proves that you can educate, a little, at the same time as you entertain, a lot—and pretty well satisfy audiences of all ages.
Birmingham Stage Company, with the aid of Derby Theatre, are old hands at touring their Double H productions around the country—next year sees several more of their award-nominated shows heading this way—but this time they put down roots for a three-week Christmas residency in the resort, often performing two or even three times a day!
Using their usual time-travelling narrative, they wrap a sparkling two-hour entertainment around the seasonal celebration contributions made by Charles Dickens, Oliver Cromwell, King Charles II, Henry VIII, St Nicholas and—lest anyone forgets—the Nativity.
Like history itself, the gags often repeat themselves; some straight out of Christmas crackers; there's community singing and other audience interaction "Oh yes there is!"; contemporary references to everything from Brexit to Baby Shark, Trump to Prince Andrew; obligatory 'local' jokes about Coral Island, St Annes or Fleetwood; knockabout comedy, bordering on actual violence; and maybe just a little too much allusion to bodily functions—even by juvenile standards?
In short, everything you would come to expect from a panto, but without too many of the double entendres that are beginning to weigh heavily elsewhere.
It's all delivered with style and professionalism by an eight-strong cast, easily able to overcome the particular demands of such a big stage. The 'synching' of the show's many sound effects is spot on, even if the between-acts lighting is occasionally over-dazzling.
A flash, bang, wallop of a production.
Reviewer: David Upton