Hot House
Richard Chappell and collaborators
Richard Chappell Dance
Dance City, Newcastle


Listing details and ticket info...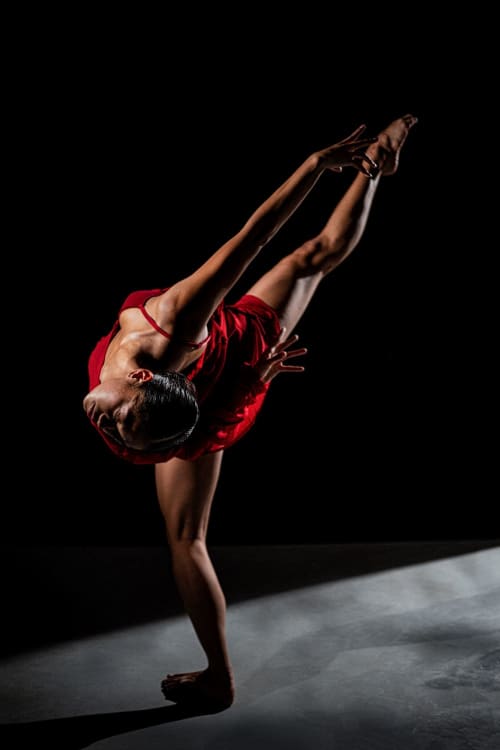 Hot House is the new work by Richard Chappell Dance, which premièred last night to a full house. The company celebrates its 10-year anniversary and has been the recipient of a Gillian Dickinson Commission, allowing them to not only create Hot House but also to be in residence at Dance City.
The evening opened with a curtain-raiser, Fleeting, choreographed by Richard and performed by two assured and skilled young dancers from the Centre for Advanced Training, which is housed at DC.
Hot House interrogates the idea of fire from initial spark to dying embers and revival. It posits the question, "at what point can a protest become a party?", though it's ultimately a more abstract and open work than that. It's performed by four quite outstanding dancers, Juan Sanchez Plaza, Simone Donati, Ema Yamaguchi and Hannah Hernandez, who demonstrate tremendous endurance, strong flow and connectedness. The second female dancer was particularly generous in her movements and extensions.
The music by Larch was impressive, the different influences from both Western classical and world music came across. In addition composer / violinist Enyuan Khong, with whom Richard has worked before, played live on stage contributing her unique sound.
The piece is made up of several different sections, starting with a solo and duets. There is a driving techno beat central piece in which the sudden appearance of Enyuan Khong brought an unexpected surprise. This is followed by a coolly lit section and a conclusion that both echoed earlier movements and brought a soft supportive resolution to the work.
This is very much a work about dance and dancing; the performers brought all their skills as artists and, as Richard Chappell says, co-creators. I particularly liked the second couple, whose costumes suggested the Middle East, and their second duet was an effortless sharing of weight in different lifts, regardless of gender.
All wore red—as they should!—and there was exciting and innovative lighting by Joshie Harriette, nominated for the Black British Theatre Awards in 2022, that created different moods and different spaces. The brick back was used beautifully.
The company's work is much more polished than previously, the skill of the collaborators apparent and the choreography is strong, fluid and expansive. A lovely work.
This Spring Hot House will also be performed at the Bath University Theatre and Northcott Theatre, Exeter
Reviewer: Dora Frankel