Hot Ice: Entice
Producer/director Amanda Thompson
Stageworks Worldwide Productions
The Arena, Blackpool Pleasure Beach
–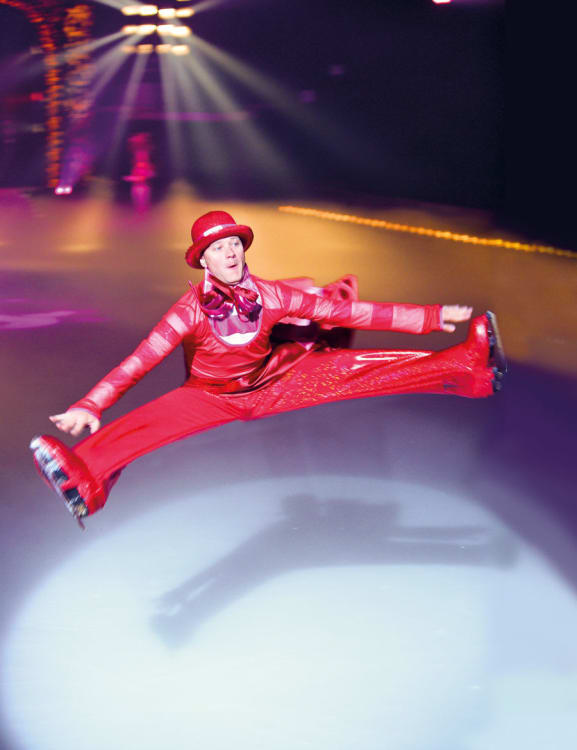 Despite being the world's longest-running ice show, this production never fails to sizzle and surprise... or get faster for that matter, though the latter may well be down to the personal ageing process!
There's been an ice show on the resort's amusement park going back 75 years, so there's not a lot you can teach them about staging such a spectacle.
Inevitably it may mean some shuffling of the pack, as far as any performance within the limitations of an ice rink is concerned, or even some of the homegrown and recycled music.
But at the heart of the show remains the truly breath-taking performance of ice dancing skills, by a cast of international performers, many of them with freezers full of gold medals and top trophies.
Each of them seems intent on pushing back the boundaries of the artform, with multiple swivels, jumps, back flips, and a whole catalogue of one-armed lifts that would seem excruciating on dry land, let alone on ice, and at speed.
Producer and director Amanda Thompson then raises the bar, literally, with acrobatic elements that take to the silks or hoops high above the ice.
There's no narrative or theme to it all, and nor does there need to be. Instead it's an eclectic mix of solos, duets, teams or the whole ensemble dipping in and out of musical styles that range across jazz, bluesy rock, Flamenco, Eastern influences, Irish, tango and probably many more.
Style and tempo change as quickly as the costumes, and with 400 of those in the wardrobe it's why the cast often looks substantially greater than 30. Designs range from the profound to the provocative with body stockings based on the Sistine Chapel (I kid you not!) through enough feathers to worry some species, and a climax (of sorts) with lingerie-clad burlesque acrobats, plus a male pole dancer.
After that you can even cope with one or two slower moments featuring the angst of someone's existential poetry. Especially when it all concludes with the crowd-pleasing bath night routine that is wet, wild, and—like the rest of the show—performed and lit to precision.
Hot Ice has all the speed, colour, style and adrenaline rush to match many of the rides outside—and should be included in anyone's visit.
Reviewer: David Upton