Hot in Here
Devised by the company drawing on discussions with over thirty activists from around the world
Pigfoot and Gate Theatre
Theatro Technis / Gate Theatre
–

Listing details and ticket info...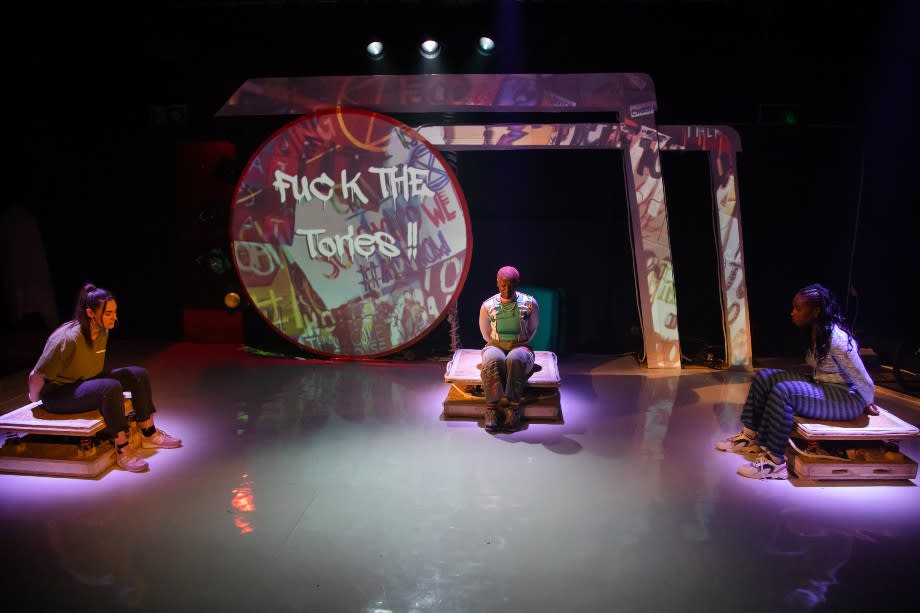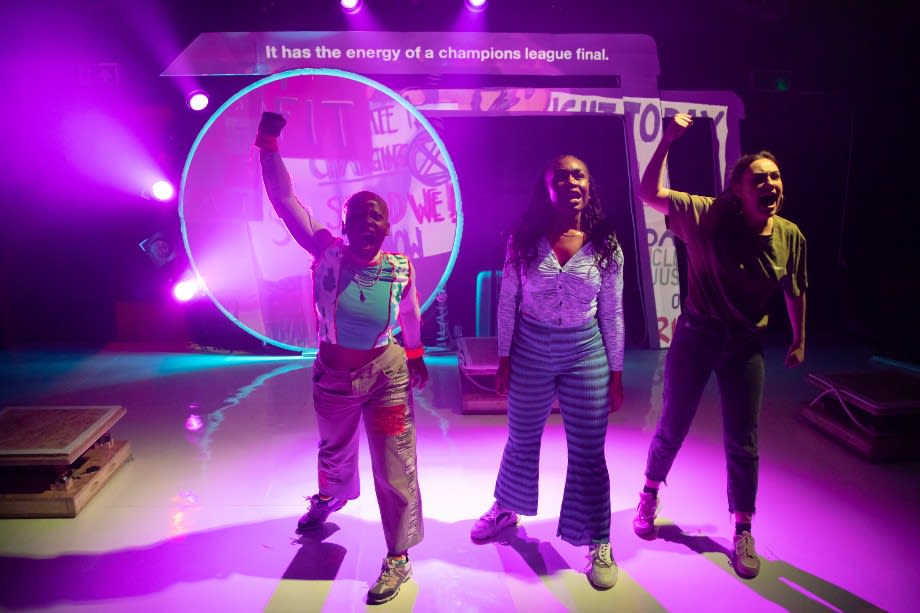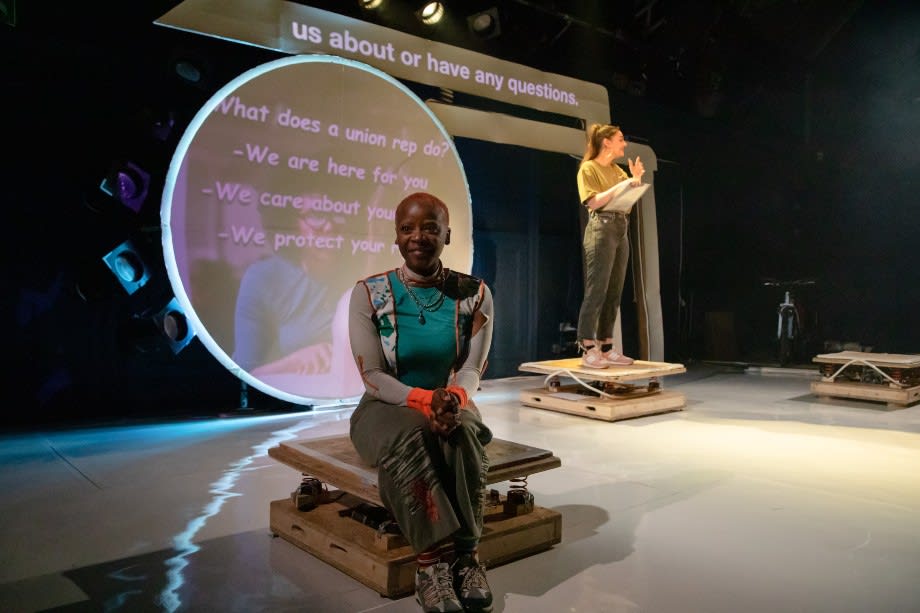 Hot In Here mixes short audio and video clips of activists from around the world with the central stories of three imagined young people who become part of a climate protest in London. It's a lively, imaginative, occasionally amusing show directed by Hetty Hodgson that encourages us to think about the current dangers to the environment and why we should add our weight to those trying to do something about it.
Siah (Tatenda Matsvai), a London student, seems initially quite dismissive of environmental concerns. Things change with the serious asthmatic attack of Siah's mother in which local air pollution may have played a part.
Adding to the environmental anxieties is a phone call from Siah's grandfather, in Africa, saying, "we are having to travel much further to get water, and I must pay someone to drive and bring water back."
Jamie (Leanne Henlon), who lives in South London, is pregnant. She and her boyfriend proudly look at the scans. They are excited about the prospects of becoming parents, but Jamie, despite being very healthy, has problems with the pregnancy. She too discovers that these might be connected to air pollution.
Hannah (Jade Franks), a young woman in Liverpool, first appears in the play as a union representative talking to members about the value of being part of the union. But she is frustrated at the local council for not recycling types of plastic. Her boyfriend says he can't see why she bothers, because the country just ships the recycling to some other country. Although sceptical of this, she finds out that it is true.
The audio clips include Ashfred recalling a visit to Jamaica in 2017 where a local in Hellshire Beach pointed to, "I believe it was a tree that was in the sea, and he said about 10–15 years ago, where you see that tree is, that's where the houses used to be."
We also hear Kaossorana from West Africa explaining that, "unlike most of people living in rich countries, I didn't hear about the climate crisis, I witnessed the climate crisis."
A London demonstration becomes an opportunity for Hannah, Siah and Jamie to protest. Placards are handed out with slogans such as, "I'm sure the dinosaurs thought they had time too." A number of audience members joined them on stage and everybody in the room chanted along with our three agitators.
The final scene shows them sitting in a police van with their hands cuffed behind their backs. Speaking directly to the audience, they say the new public order act can now result in arrest for any protest and that, "you would also be arrested as observers."
Reviewer: Keith Mckenna