Hotbed Festival Double Bill
Steve Waters, Hisham Matar and Craig Baxter
Menagerie Theatre Company in Association with Theatre503
Theatre503
–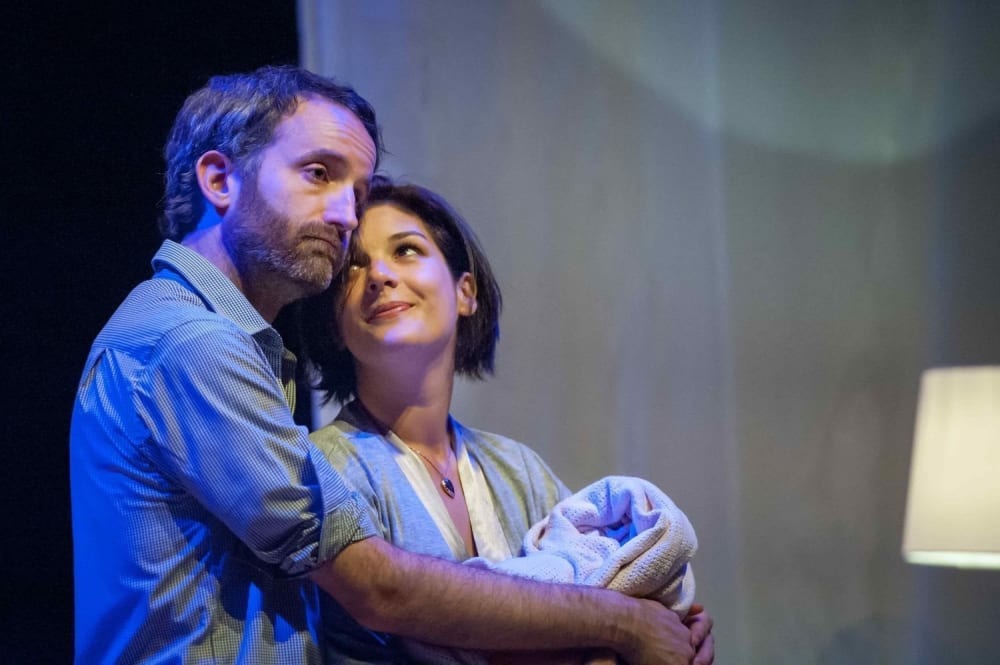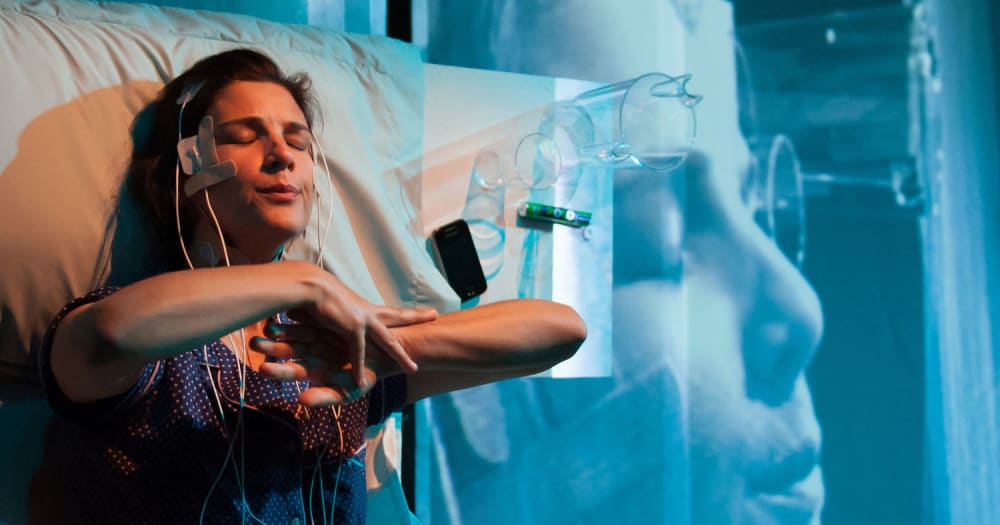 The Hotbed Festival is a new writing festival that takes place each year in Cambridge. In association with Theatre503, three pieces are being shown as part of a double bill evening.
Relationships are never straightforward but Why Can't we live together is a beautifully simple script that exposes the fragility of love and marriage. It tackles this endlessly fascinating subject by giving the audience glimpses into the lives of a couple at key moments of their relationship over a period of 13 years. Some are obviously pivotal, such as the purchase of their first property, whereas others are more mundane, such as deciding upon what to do at a weekend.
Props for each scene are stored on shelves at the side of the stage and the actors make a point of glancing at each other to confirm which scene they are choosing to show us next. This gives an impressive improvised and spontaneous feel to the piece despite the fact that it is clearly scripted.
Jasmine Hyde and Mark Oosterveen are a fantastic theatrical match with palpable chemistry. Watching their relationship evolve is an engrossing and utterly believable experience. Seeing playfulness turn to disgust and humour turn to sarcasm in such a subtle way is far more dramatic than any hysterical screaming fits or stage violence.
With the war on terror as a sub-theme, this is a thought-provoking piece that is a brilliant showcase for such strong performers.
Somniloquay and How to Begin are both presented after the interval and, although written independently, also both muse on the fleeting nature of human life and experience.
Jasmine Hyde turns in a neatly balanced performance as a woman being monitored whilst she attempts to sleep. Part humorous and part peek into the brain of a serious career woman, Somniloquay is a quirky concept nicely delivered.
How to Begin is rather different in style with the occasional direct address to the audience and a less clear narrative. Again, however, it is a window into the life of an individual struggling to make sense of the whys and hows of relationships and who is obsessed with order and logic. Mark Oosterveen paces this unusual piece in such a way that it is interesting but it is still ultimately frustrating that dramatically it doesn't go anywhere.
With such short running times, the evening is a mini theatrical treat; sometimes good things come in small packages.
Reviewer: Amy Yorston