Hotel Paradiso
Massimiliano Rossetti and Annabel Carberry
Lost In Translation Circus
New Wolsey Theatre, Ipswich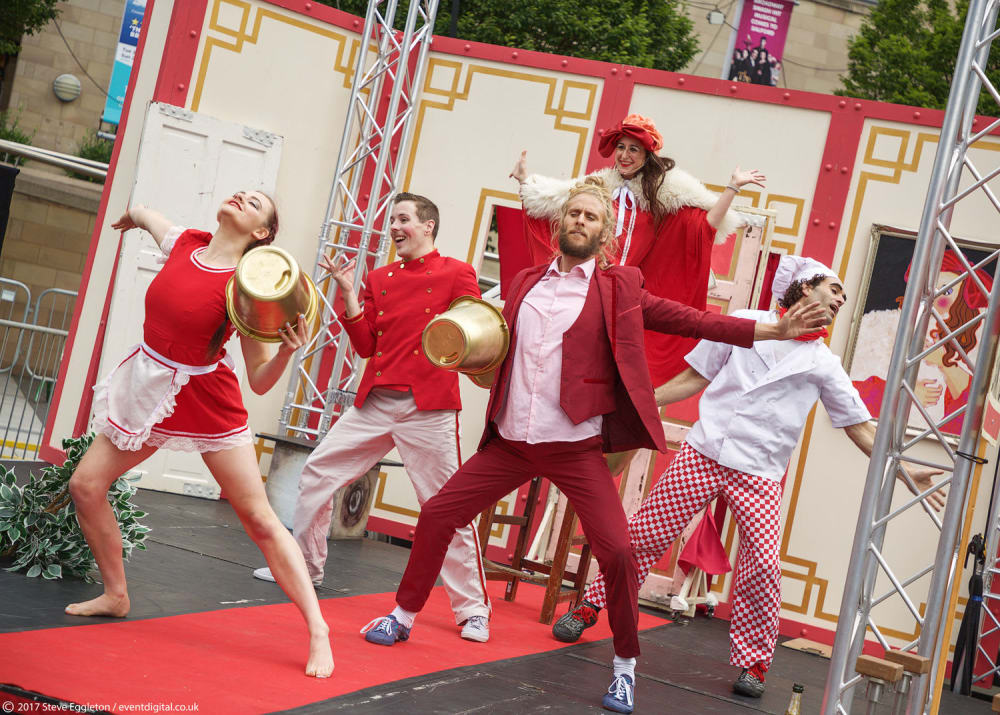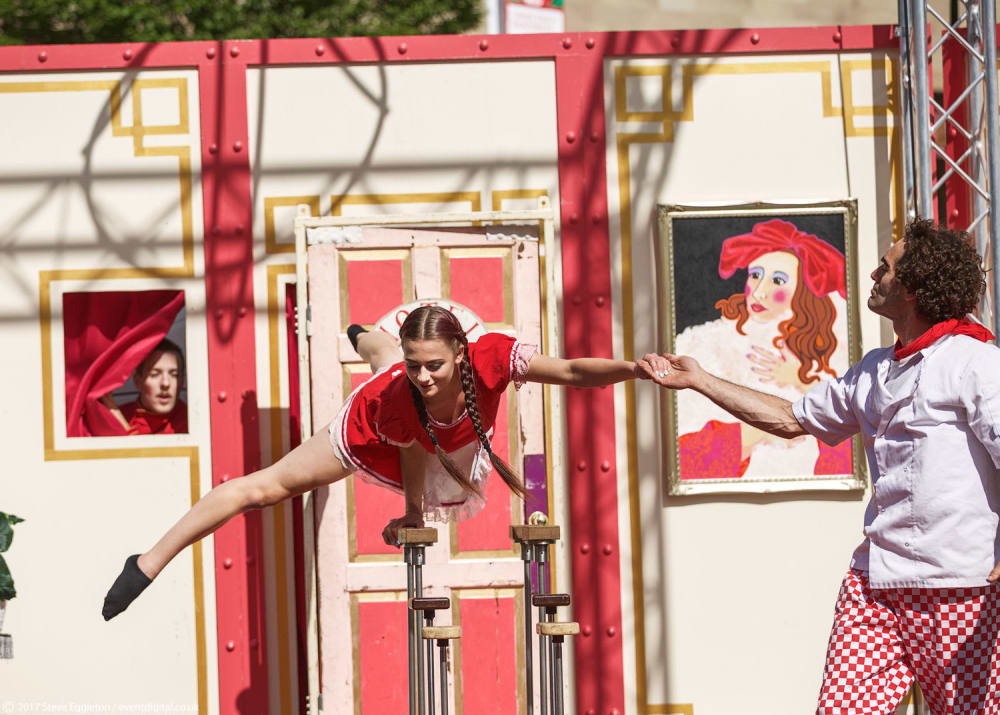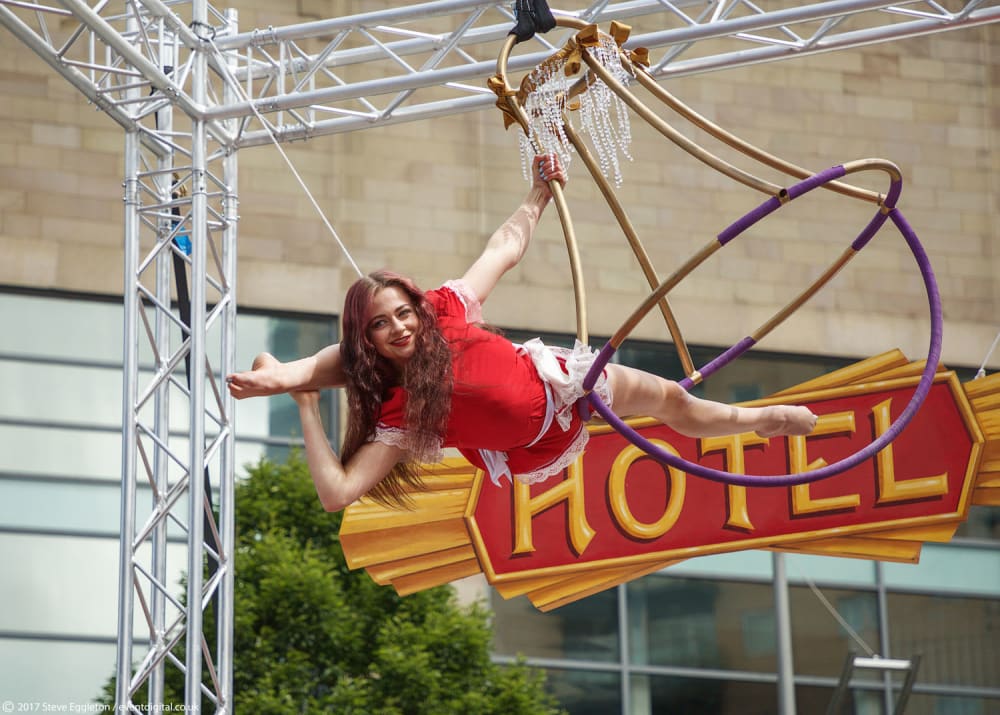 Circus has come a long way from the big top extravaganzas of the past. With the demise of animal performances, circus has reinvented itself, and with the Arts Council pushing the genre with lots of support, it has enabled smaller group of performers trained in circus skills to form small companies to develop more flexible (excuse the pun!) shows.
Lost in Translation Circus is one of these. Formed by Massi Rossetti and Annabel Carberry in 2013, they are based locally at the Oak Circus Centre in Norwich and their remit as a company is to combine drama and circus skills to tell a story through the medium of acrobatics.
Hotel Paradiso centres on a rundown hotel that is occupied by the owner, Madam, and a staff of Concierge, Bell Boy and Maid. Into their lives comes a Banker determined to close the hotel down unless Madam can find the money to save it. This loosely is the story, but the script is minimal and only used really as a framework for the showcasing of the circus skills, although they are in the main cleverly woven into the piece.
Six performers including Rossetti and Carberry perform a breathtaking range of acrobatic, balancing work and juggling skills including a nice scene from Carberry with hula hoops and a bottle of champagne and some amazing aerial work from Natasha Rushbrook. There's lots of humour and the story is easy to follow.
The show does feel a bit like a work in progress—a little rough round the edges—but in some ways all the more endearing for that. The performers are extremely talented and likeable and if there were a few mistakes along the way we forgave them. Very much directed at children—the little girl in front of me was lapping it up—there was still plenty in it for adults to enjoy as well.
They are in residency at Chapelfields in Norwich for the summer and also taking this show to Edinburgh, so if you get a chance to see them I would urge you to go for the feelgood factor alone—although the circus skills will also wow you too I'm sure.
Reviewer: Suzanne Hawkes