Houdini

Grand Theatre, Blackpool
–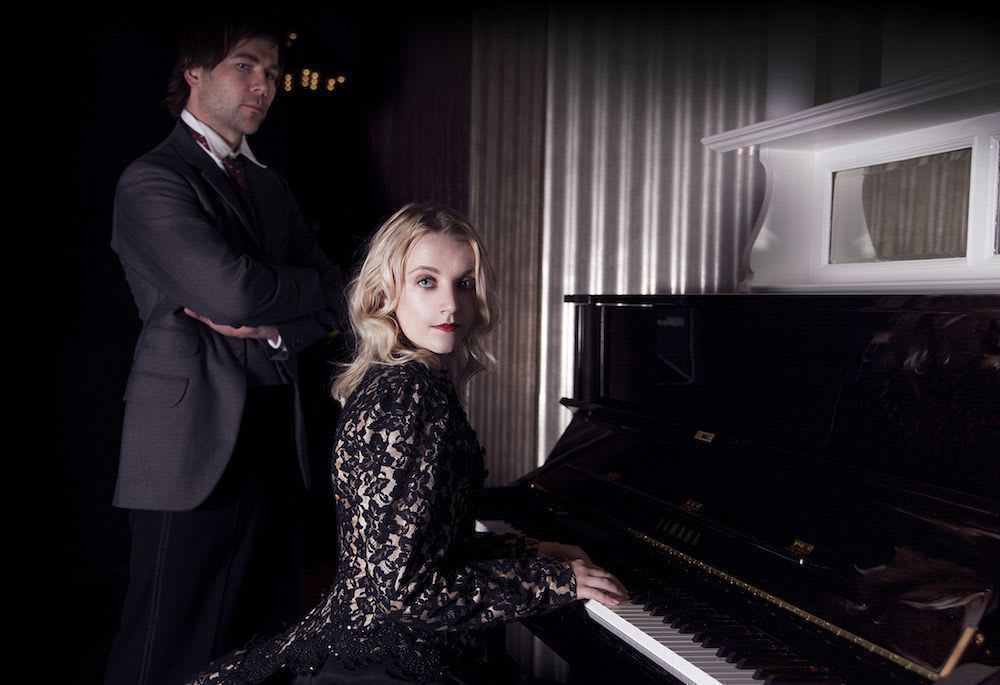 When this production throws off the chains that unfairly bind it then a fully-formed show might actually escape.
At the moment it is lacking the vital showmanship that you might think would naturally attach to the performance.
The story of the American escapologist is rich with dramatic, magical and even spectacular possibilities, and if someone sat down and wrote a libretto then you might even have a musical theatre hit on your hands, instead of a wordy play handcuffed by poor production values.
There's no writer credited (and nor should there be!) but director Peter J Snee has evidently originated the production and recruited a competent-enough cast.
Jamie Nichols, in the title role, makes a smooth showman, and Stuart Brennan, as his under-achieving brother Theo, brings some animated attempt to convey the slow decline of a character doomed to dwell in his sibling's shadow.
It is this domestic duel that is at the heart of Houdini and would provide enough melodrama for a musical. Instead the Theo role is over-written, while Houdini and his wife Bess (Evanna Lynch) get little upon which to build their characters.
The magic tricks and escapology stunts are performed in a self-conscious and unconvincing fashion. What should prove to be the climax of the first act, a death-defying escape from a water-filled tank, becomes a dimly-lit and smoke-logged damp squib.
But then scene changes and the lighting design are all slow and awkward, even after a fortnight into the run. A belated attempt at comedy caricature, or even a confused attempt to summon Houdini from the grave—at the show's climax—again hint at innate possibilities for fun or even spectacle.
As it is, an ornately-intimate theatre like the Grand looked like a stage too big for this production in its current form. At the moment it's a studio-sized idea that needs some nurturing.
Touring to Swansea, Windsor and Dublin.
Reviewer: David Upton