House of Flamenka
Created by Arlene Philips and Karen Ruimy, choreographed by James Cousins and Francisco Hidalgo
Karen Ruimy
Peacock Theatre
–

Listing details and ticket info...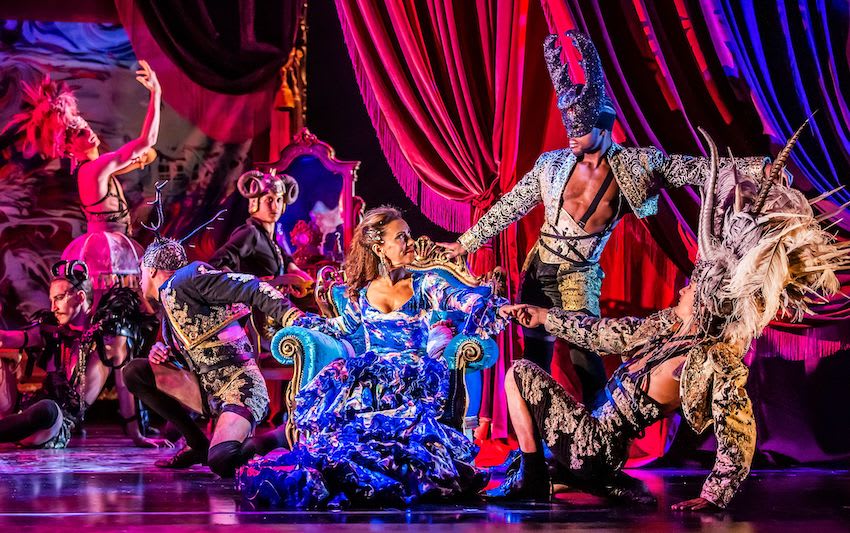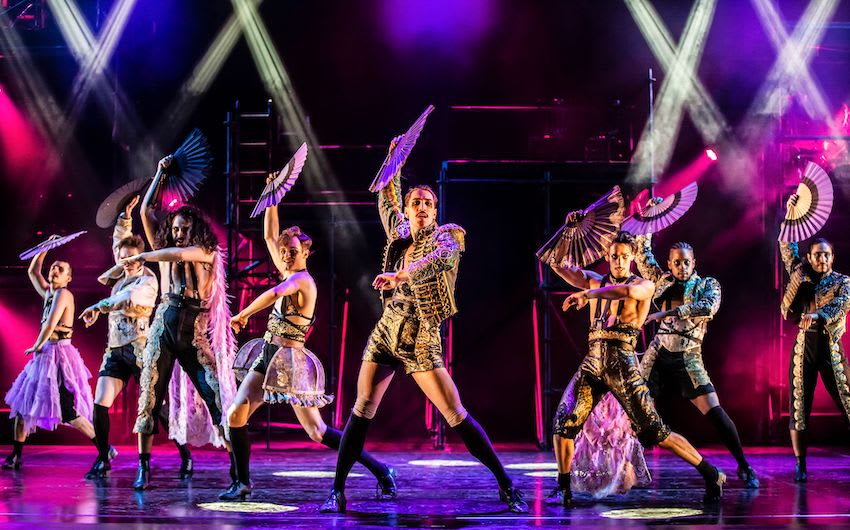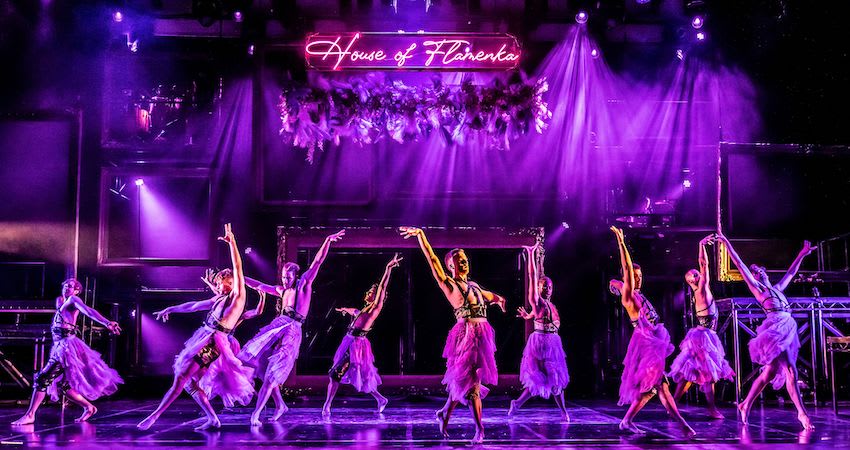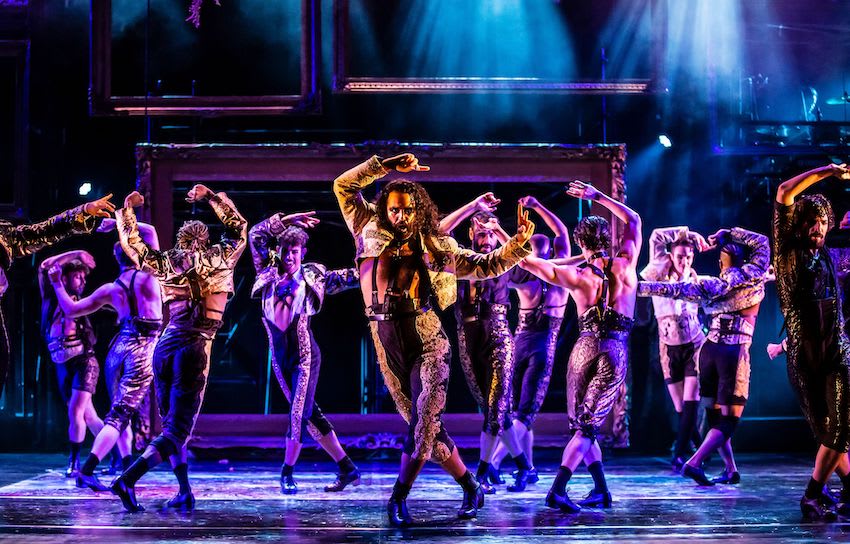 The programme for this fusion of dance styles offers a scenario of "a goddess of music and dance" (Karen Ruimy) who collects beautiful objects and musicians and dancers to perform for her pleasure who has all this ripped away by the gods for defying their laws.
It is true that Jasmine Swan's opulent set, which looks like a rococo brothel, is stripped away, reduced first to picture frames then to bare scaffold platforms but this isn't about narrative; it's about spectacle for the dancers stay with their goddess, a sort of male harem who continue their dancing while she sometimes joins them in a succession of glamorous costumes to sing a song or perform a few steps.
These's a phalanx of flamenco dancers, foot stamping Spaniards, and a contingent of contemporary dancers from Britain but their skills overlap as James Cousins's contemporary choreography melds into Francisco Hidalgo's more severe Flamenco: this is risqué theatre, this is show business not classic traditional dance, though it is driven by pulsing rhythms and zapateado.
An opening that parades exotic headdresses, gold brocades and variations on matador outfits and flaunts a lot of bare flesh leads into a sequence of variations that feature hats including a sensual tango in which it becomes clear that these men are more interested in each other than their mistress.
Next they take up fans then, in pink hats with frills on limbs and waving feather dusters, they dance their way through household chores before one dancer demonstrates some spectacular control of a trailing flamenco skirt that introduces a succession of dances in pastel tulle skirts.
The second half of the evening includes a section when chairs become a prop for the whole company. The excellent percussionists Calie Hough and Lauren Kosty come down from their high platforms to beat out the rhythm as the company move from stamping feet to castanets and a flinger-clicking number with a comic touch.
There is an occasional element of faux-violence with a body being dragged off at one point but House of Flamenka is largely a celebratory explosion of energy that keeps up a relentless pace that places great demands on its performers. The rhythms do build up an ongoing excitement and the dancers make the would-be risqué sexuality seem tongue-in-cheek, feel-good, romantic and smiling rather than titillatory. These are seriously good dancers who deliver with skill, enthusiasm and energy.
Reviewer: Howard Loxton