How I Brought Peace to the Middle East: A Tragicomedy
David Kaye
Actor's Collaborative Theatre of New England
theSpace on the Mile
–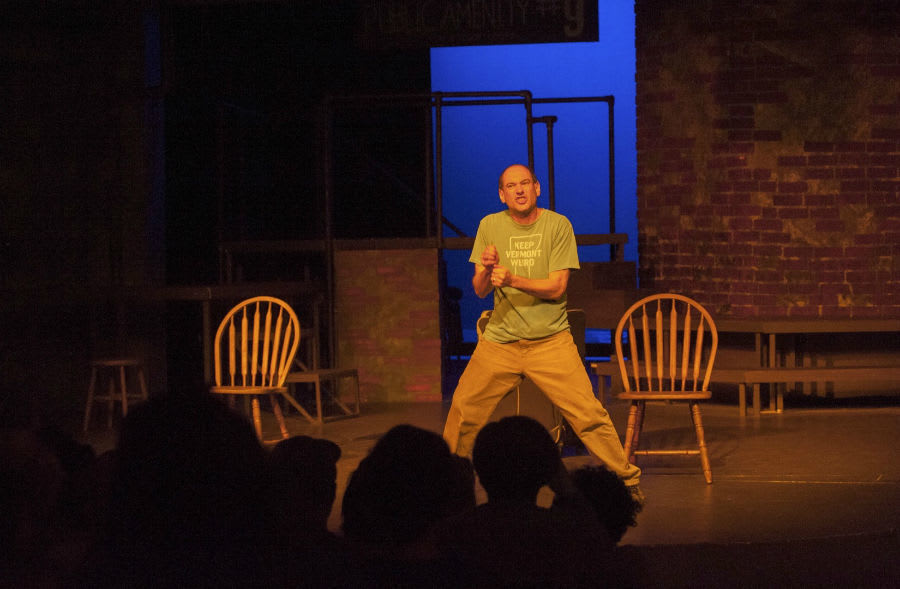 David Kaye wants the Middle East to be a more peaceful place.
We first meet him as he is accidentally triggering security with a huge suitcase his wife collected by mistake. And that isn't the only occasion such a thing has happened. Twice he's been stopped thanks to his kids popping a knife into his luggage.
These things are not going to deter him going to the Middle East and we are to hear what happens when he does.
He's a keen observer and a compassionate storyteller with a self deprecating sense of humour.
His trip to Jerusalem isn't at an ideal time. It is the day after the intifada and with conflict still going on in some parts of the area and, having no idea where he should be walking, he is relieved to step inside a hostel run by very hospitable Palestinians and later to be given wise directions by a Palestinian youth he sees on the street.
There are many engaging stories of the kindness of people both sides of the divide and occasional amusing admissions of his unfamiliarity with cultural differences between religions.
However, the tragedy of the conflict is never far away. His friend, the great actor-director Juliano Mer-Khamis, is assassinated outside a theatre in Jenin where David was due to be. In a chilling encounter with an Israeli, he is brutally told that America wiped out its indigenous problem and, in response to 9/11, destroyed two countries, so "do not judge me, you naïve fuck. Keep your peace antics to yourself."
But David is determinedly optimistic. In a final photograph of his visit, we see how in his way he brought peace to the Middle East.
Reviewer: Keith Mckenna