How To Be Immortal
Mira Dovreni
Penny Dreadful Theatre
Soho Theatre
–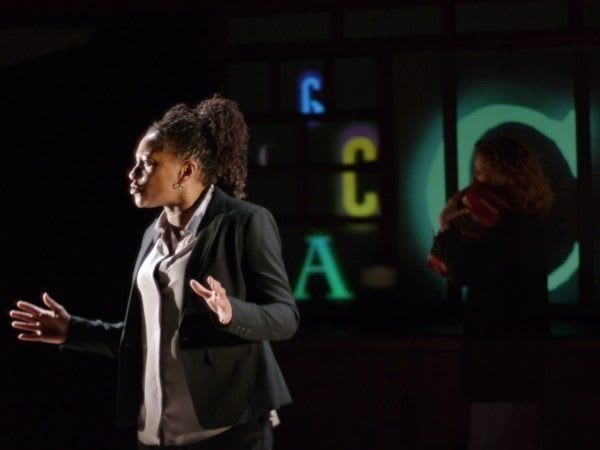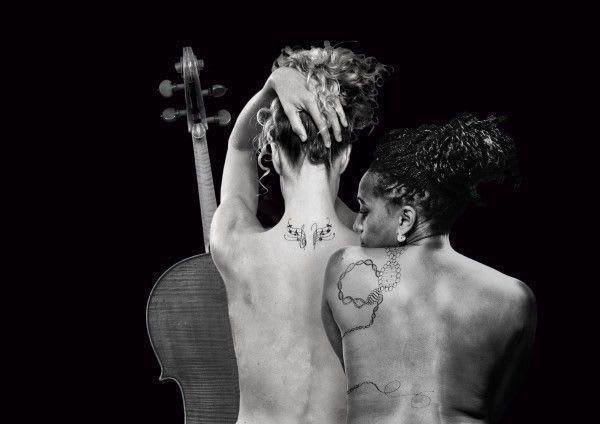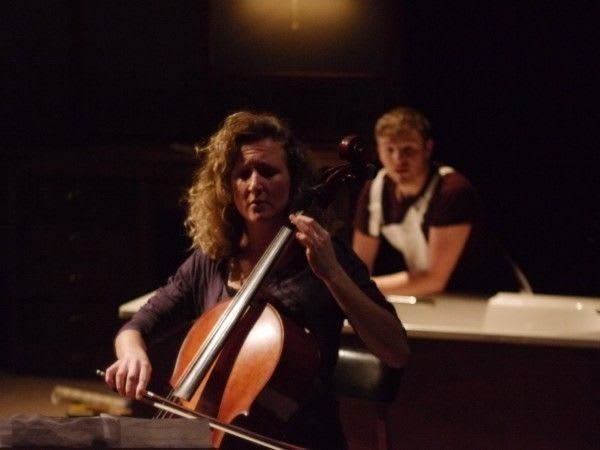 A mini recital, a lecture on DNA and the physiology of cells, family histories and a love story—How To Be Immortal is all those as it imaginatively weaves together music, performance and video across a sixty year chronology.
Anna-Helena McLean is already singing softly as she plays the cello as the audience gathers. When the other performers have joined her on stage, she begins by telling the story of its making. This is the first story and, like the others to come, a true one.
Her father made it at for her when her mother had terminal cancer. He made it beautifully and carefully. He believed that so long as he worked on the cello, his wife would live. Only when there was nothing more he could do to it would she die. And so it proved. A symbol of her life and his love and, though he made it for his daughter, it was a long time before he was ready to part with it and present it to her.
Cancer was at the core of that story and it is at the heart of the others too: stories of death but at the same time stories of life too.
Next comes the story of Henrietta Lacks, a black American lady who died in 1951, a very special person as a medical researcher explains to her daughter Deborah many years later as he tries give acknowledgement of her contribution and make some reparation to her family who had never having been told, nor anyone asked for permission.
When doctors took a biopsy of cells from Henrietta's cervical cancer and cultured them, they did not die like most cells but lived on, in effect a kind of immortality, and have become a vital tool in a whole range of medical research. Those cells have saved live. The story of Henrietta is revealed through the story of that researcher's contact with her daughter.
The third story is that of Rosa, a young woman who calls in a handyman to fix things in her bathroom. She and the handyman Mick fall in love, but he is dying and she finds that she is pregnant. Trying to understand and adjust to his illness and death, she begins to compose music that is based upon the genetic code of the mutation which has caused his cancer that is eventually played on the Southbank in 2007.
These stories are woven together, plus a brief acknowledgement, via a glimpse of the television lectures of George Gey, the man who made the discovery of the HeLa cells in Henrietta's specimen. Just three actors play all the roles in scenes that move forwards and backwards chronologically, from London to Baltimore, hospital laboratory to lecture room, bathroom to concert hall, mainly n live performance but sometimes on film so that we see cells vibrating and dividing.
It is a complicated work in terms of its structure and use of multimedia for which director Kirsty Houslay draws on the contributions of animator Gemma Burditt and the projection and sound programming of Rhys Lewis as well as Matt Haskins's lighting.
There is a seemingly simple design by Angela Simpson of a couple of chairs, a music stand and what could be a large piece of furniture left over from a show with which this production is sharing the venue. In fact, it is a beautifully crafted piece of cabinetmaking. It provides a subdivided screen for projections that is semi-transparent so that live scenes played behind it have an ethereal quality. Below that, its many compartments also provide a place from much all kinds of props can be sourced and even a bath can be slid out from it.
All of this is in support of three splendid performers who morph between characters like shapeshifters, delivering totally believable personalities full of feeling, apprehension, pride and pathos. John McKeever is Mick, Dr Gey and the medical researcher who seeks out Deborah. Clare Perkins is Deborah, her mother, and a scientist addressing a conference and Anna-Helena McLean is Rosa—and all three may appear as other doctors and surgeons in the rear stage action.
The subject is intriguing but it is the imaginations of the director and writer and the skill of these actors, helped by their proximity in this small space, that turn it into a compelling piece of intimate theatre.
Reviewer: Howard Loxton