How to Build a Better Tulip
Mark R Giesser
Alces Productions
Upstairs at the Gatehouse
–

Listing details and ticket info...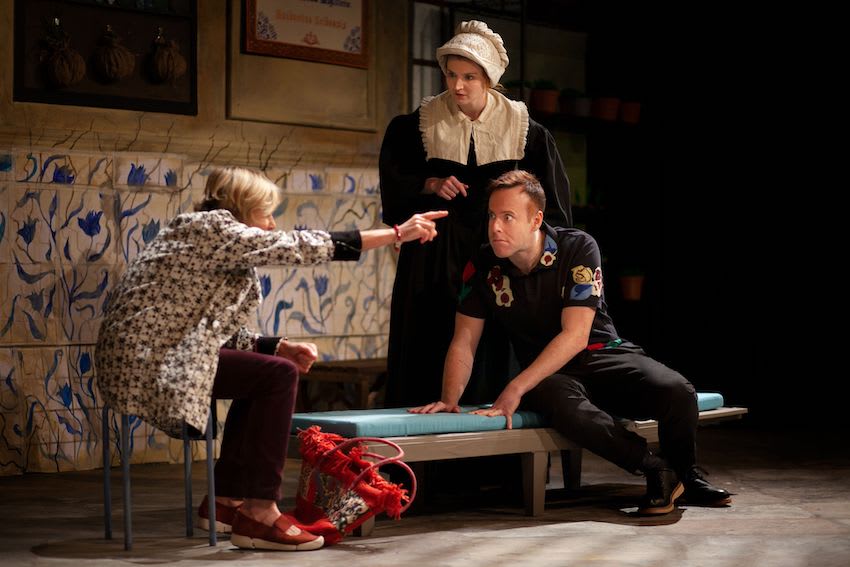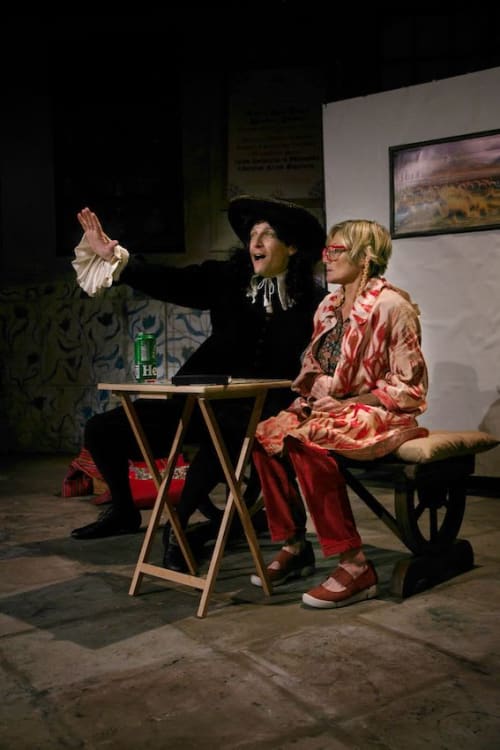 Inspired by Alexandre Dumas novel The Black Tulip and the seventeenth century Dutch tulip mania, this is an updating of Mark Geisser's 2004 play that relocates it from America to a fictional university in Lincolnshire where two botanist academics who have to share a greenhouse are both secretly trying to create a black tulip.
It is a complex piece that remains confusing, despite previous airings on the London fringe in 2011 and 2014, but great fun is had with the idea that both Audrey Braddock and Adrian Vanderpol are each driven by the presence of a ghostly ancestor who wants their descendant to succeed where they failed, with not only the family honour at stake but a 10,000 guilder prize (plus four centuries' interest).
Designer Molly Cheek provides a beautifully painted setting with Delft tiles decorated with parrot tulips that reflect the subject without giving much real sense of place, and with the spanking pace of Giesser's direction suddenly slowed down by its scene changes. In fact the delivery, especially of Jill Greenacre's Audrey, is sometimes so fast that it challenges intelligibility, but these are forceful, committed performances.
Audrey, who pretends to be working on maize crops, is haunted by serious, black-suited precursor Carolus Hoofdorn (Richard Lynson), Adrian, whose cover story is research on petunias, by Cornelia Vanderpol (Bryony Tebbutt). Lynson doubles as a policeman on the track of eco-terrorists and Tebbutt as a research assistant who might be an eco-warrior or a government spy. There is also Audrey's estranged daughter Perci (Beth Burrows) who is having affair with Adrian. I'm still trying to work out how they all fit in.
Eco-politics, the ethics of genetic modification, scientific rivalry—they all get a mention, but this play doesn't explore them; it's much more successful in the way it brings its two ghosts together, their rivalry seemingly resolved the way their families are brought together.
A hard-working cast inject lots of energy but, despite its intriguing concept, How to Built a Better Tulip doesn't deliver its potential, though slowing down delivery would improve things.
Reviewer: Howard Loxton