How to Spot an Alien

Paines Plough and Theatr Clwyd
Roundabout @ Summerhall
–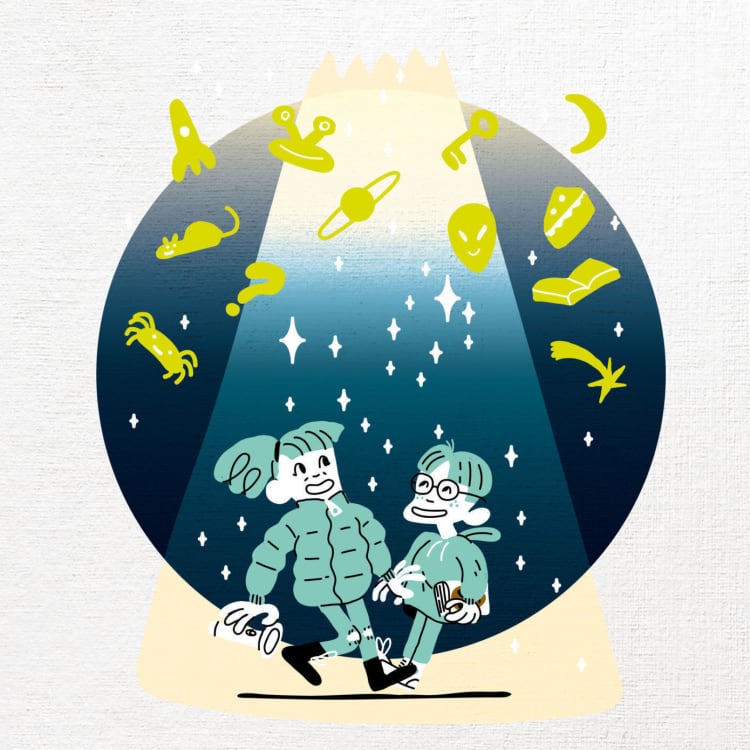 Twelve-year-old Jelly (Charlotte O'Leary) and her brother, Jonjo (Jack Wilkinson), are awakened one morning by a policeman informing them that their much adored mother has disappeared.
So, with no relatives, they are now orphans. Suddenly they are rescued by "Auntie Leina" (Katherine Pearce) who takes them home and offers them massive amounts of cakes and biscuits and endless telly to help them digest.
They become suspicious when she bolts all the doors and windows. But is she really their Auntie Leina? Seems they've been abducted by aliens who want to fatten them up and eat them. So they will have to find a way out and find out what really happened to their mother. It's a wild, high energy adventure.
Georgia Christou has done a captivating reworking of a very familiar fairy tale. Director Stef O'Driscoll has helped the actors create believable and fascinating children and adults whilst allowing room for the actors to play with each other and the audience.
O'Leary and Wilkinson make believable children without reverting to child-like pitfalls. Pearce pulls off all the remaining characters with aplomb. A reverential nod to Jennifer Jackson (movement director) and Simon Carroll-Jones (associate movement director) for devising movement that keeps the action and energy high.
Paines Plough and Theatr Clwyd have a winner with this also-suitable-for-adults confection.
Reviewer: Catherine Lamm