Human Nurture
Ryan Calais Cameron
Sheffield Theatre and Theatre Centre
Crucible Studio
–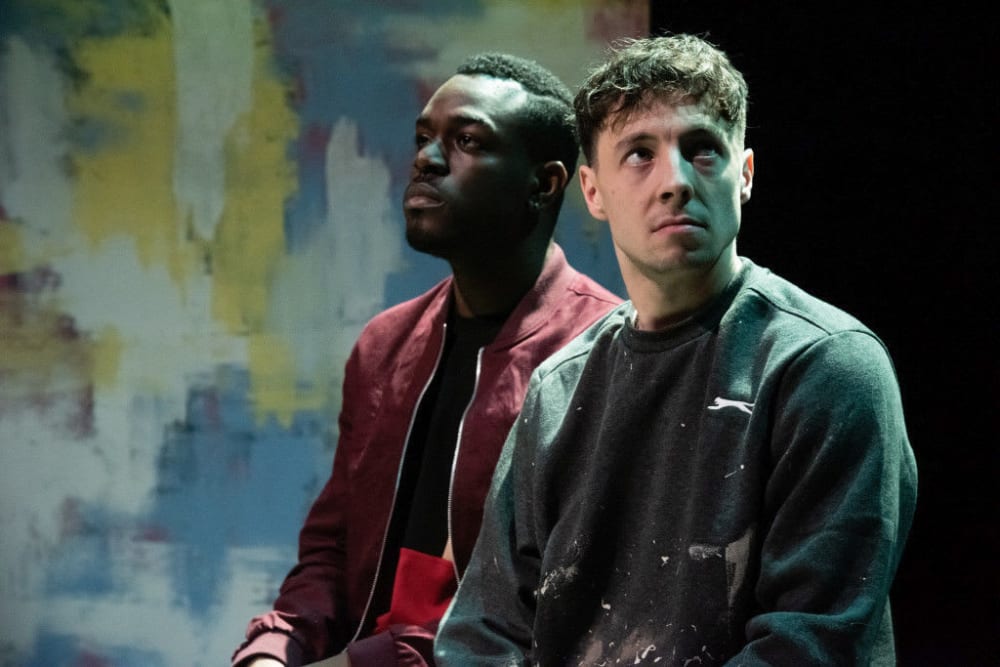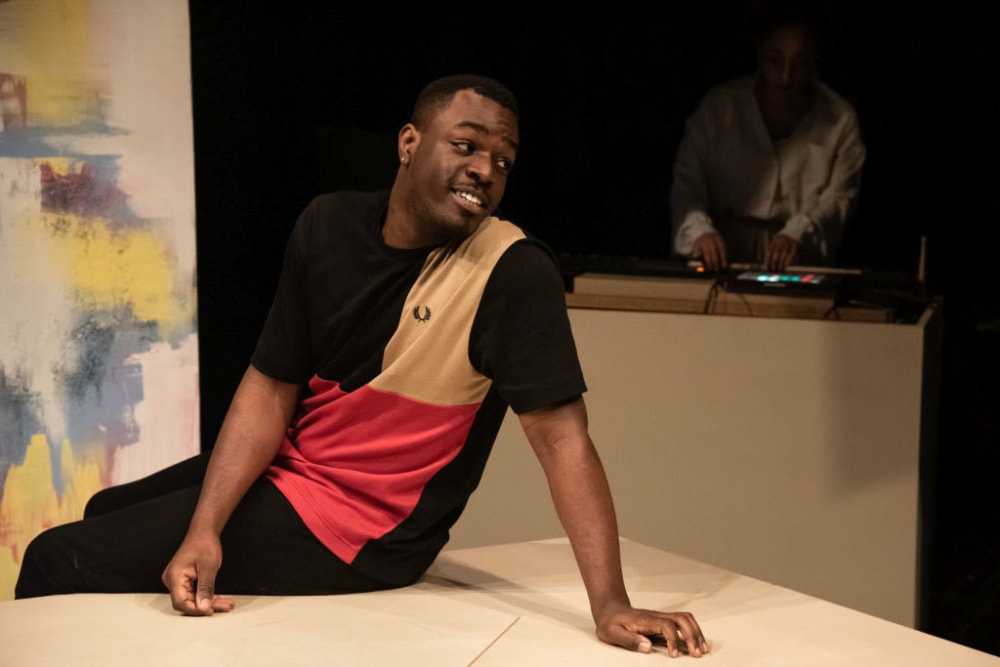 Ryan Calais Cameron's thoughtful play explores the relationship between two boys who have grown up together in a care or foster home and seem as close as brothers.
But their paths have diverged. Harry has a friendship group in the poor white community while Roger has discovered a new identity among black friends.
It is Harry's 18th birthday and some time since the two have met. Roger is now living with an uncle in the south and is in his first year at university. Harry lives alone in a small flat and is probably unemployed. He is expecting a group of rowdy friends to join him for his birthday so Roger's unexpected appearance is not entirely welcome.
The frosty welcome thaws when the two 'brothers' recall events from their past, the shared interest in music, TV programmes and games, physical engagement in play and risk taking and many occasions of shared laughter. On stage, these events are recalled not only in words but in energetic, dance-like physical action which is joyful.
As the short play proceeds, darker memories begin to emerge along with deeply embedded racial attitudes expressed by Harry's teenage friends, painful for Roger who realises that he will always be considered an outsider in this social group.
But Harry's engrained prejudices are never far from the surface. He is shocked to discover that Roger has a beautiful new girlfriend who is African. Why is he surprised? Except that this is a cross-racial relationship that he would never engage in.
Harry also can't understand or accept that Roger has taken a new African name, Ranaku, which confirms total acceptance of his black identity, its history and values. He has 'moved on'.
Lucas Button as Harry and Justice Ritchie as Runaku perform these complex roles with conviction and integrity. Ritchie is charismatic in the early physical scenes when the friendship offered some compensation for lack of effective nurture, but while Ranaku has been able to move on by embracing a new identity, Button's Harry seems stuck in a way of life formed by lack of opportunity and the narrow attitudes of the social group he mixes with. Button's sensitive characterisation breathes life into a complex role.
The play is performed on a simple but adaptable set in the Crucible Studio and is accompanied by electronic music composed and performed by Neeta Sarl. Director Rob Watt adds variety to the spoken word with varied and interesting production ideas. But it is Cameron's honest and effective exploration of the subject matter that makes it such a stimulating evening in the theatre.
Reviewer: Velda Harris