Hummingbird
Devised by the company
Tooth+Nail Theatre Company in partnership with CaroleW Productions
Alphabetti Theatre, Newcastle
–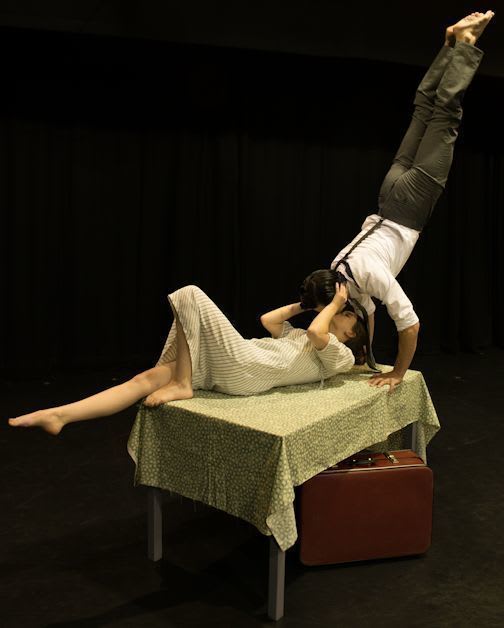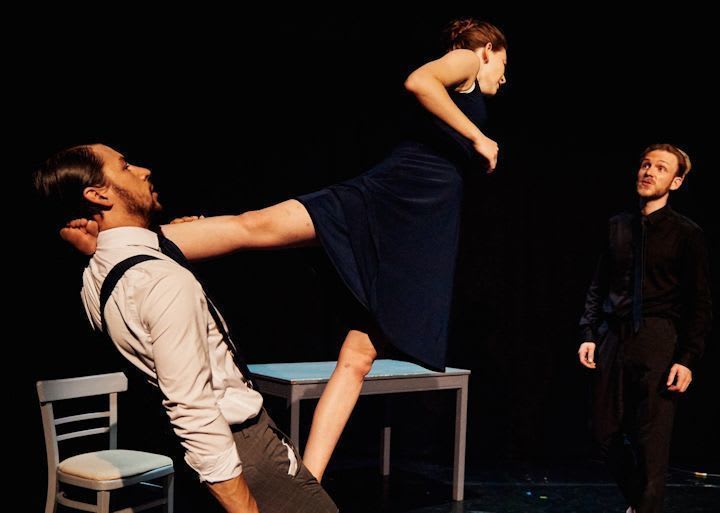 The hummingbird of the title is not the tiny bird from the Americas whose very fast wingbeats give it its name but the sound made by the electric chair, the chosen method of execution of murderers in some US states, including New York.
Set in the 1940s and '50s, Hummingbird tells the story of Raymond Fernandez (François Lecomte) and Martha Beck (Harriet Feeny), the so-called Lonely Hearts Killers who trapped their victims through small ads in newspapers and who were executed on 8 March 1951.
Adam Gordon plays all the other parts, from a radio announcer to the detective who arrests them and gets them to confess.
All three trained at the École Jacques Lecoq in Paris, where they met and formed Tooth+Nail, and the distinctive Lecoq physicality forms the basis of this production. There is not a lot of dialogue, although Gordon's various characters require him to speak, but otherwise what dialogue there is is recorded and forms part of the almost continuous soundscape of popular songs and advertising jingles of the time, all glorifying the culture of consumerism, which plays a major part in driving this pair of social misfits along the path they followed.
Hummingbird is a series of short scenes, highly physical—indeed, often acrobatic—in nature, showing significant moments in the couple's journey, either moments of intense emotion or a significant point in their narrative. The movement is fast-paced and yet there are also moments of stillness, of very unstable equilibrium, reflecting the knife-edge of their emotional states.
A few suitcases, two chairs, a table with tablecloth and a large table lamp serve a variety of functions. One big and one small suitcase, for example, becomes a television set and the table lamp a microphone for the radio presenter.
What is significant about Hummingbird is its clarity. Frequently physical theatre can be a little obscure, but not here. Frequently, too, devised pieces can be rather diffuse or even unsure of focus as each participant fights to keep his or her favourite bit in the final mix, but not here. Hummingbird won the Creative Award at Prague Fringe 2017, and we can see why.
It's a very powerful and emotionally demanding piece, impressively performed.
Reviewer: Peter Lathan