I Am Not Your Woman
Hannah Roze Lewis
The Moonlighters Collective
Greenside @ Infirmary Street
–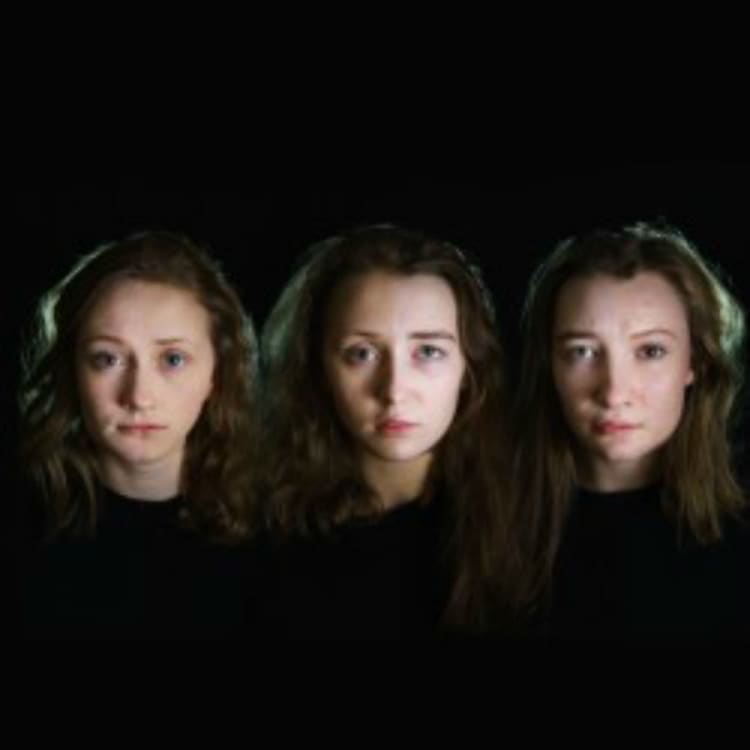 Cate is safe. She is at home and her husband Ben (Pete King) seems sensitive and supportive. But something is wrong. She looks preoccupied and agitated.
She says, "it happened Christmas two years ago. I was walking." And she still thinks about that day. The event remains very present in her life.
This is a powerful and compassionate look at the post-traumatic shock of rape and the consequences for those close to the victim.
The well-performed play shifts between two parallel stories. In one, Cate's (Hannah Roze Lewis) relationship with Ben comes under increased strain as she flinches from his touch, finds herself sleepless and compelled to write stuff at four in the morning. She grows angry with herself for taking so long to get over it.
The other story follows her niece Jess, (Gwyneth Evans) a student, who meets Kim (Amy Clark), another student who has something on her mind that she needs to discuss with Jess. It seems that their paths may have crossed at a very particular point in Kim's past.
Other recorded voices are heard in the transitions between the scenes: voices of women speaking of abuse they have experienced and men expressing appalling views of women. One male voice speaks of being raped by a man.
At times in the darkness, women speak to us fragments of defiant perceptive poetry. Their voices feel intense.
This is a hopeful play in its depiction of characters that care for each other and in the determination of victims of abuse to resist.
The final words of the show are, "I am not your woman; I am not your plaything."
Reviewer: Keith Mckenna